When Paris-based duo, Acid Arab, launch their own eponymous imprint, their first two signings were Egyptian producer, Rozzma, and Palestinian duo, Zenobia, immediately putting both acts in a kind of expectant spotlight. Who knows what could come of Guido Minisky and Hervé Carvalho's direct involvement with new cutting-edge music coming out of the Middle East? In the case of the latter Haifa-based twosome, Nasser Halahlih and Isam Elias, the answer is a 10-track LP that fuses electronic music with Arab pop and folk cleanly and simply.
Halak, Halak comes off the back of two previous Zenobia releases. The first – a three-track, self-titled EP released in April, 2019 – demonstrated what the duo were all about. The brief intro to what was to come showed a range of different influences, ranging from breakbeat and trip-hop to Egyptian shaabi and Levantine dabka. What made the EP really stand out, however, was that despite its contemporary, western influences, it was very much an Arab record at heart. Halak, Halak was slated for release at some point in the last few months, only for the Corona pandemic to put a stop to Zenobia's plans. Instead, Halahlih and Elias released a brand-new song, 'Galbi Dari', in May, one that isn't on the new LP and saw them deviate from their usual approach to use vocals.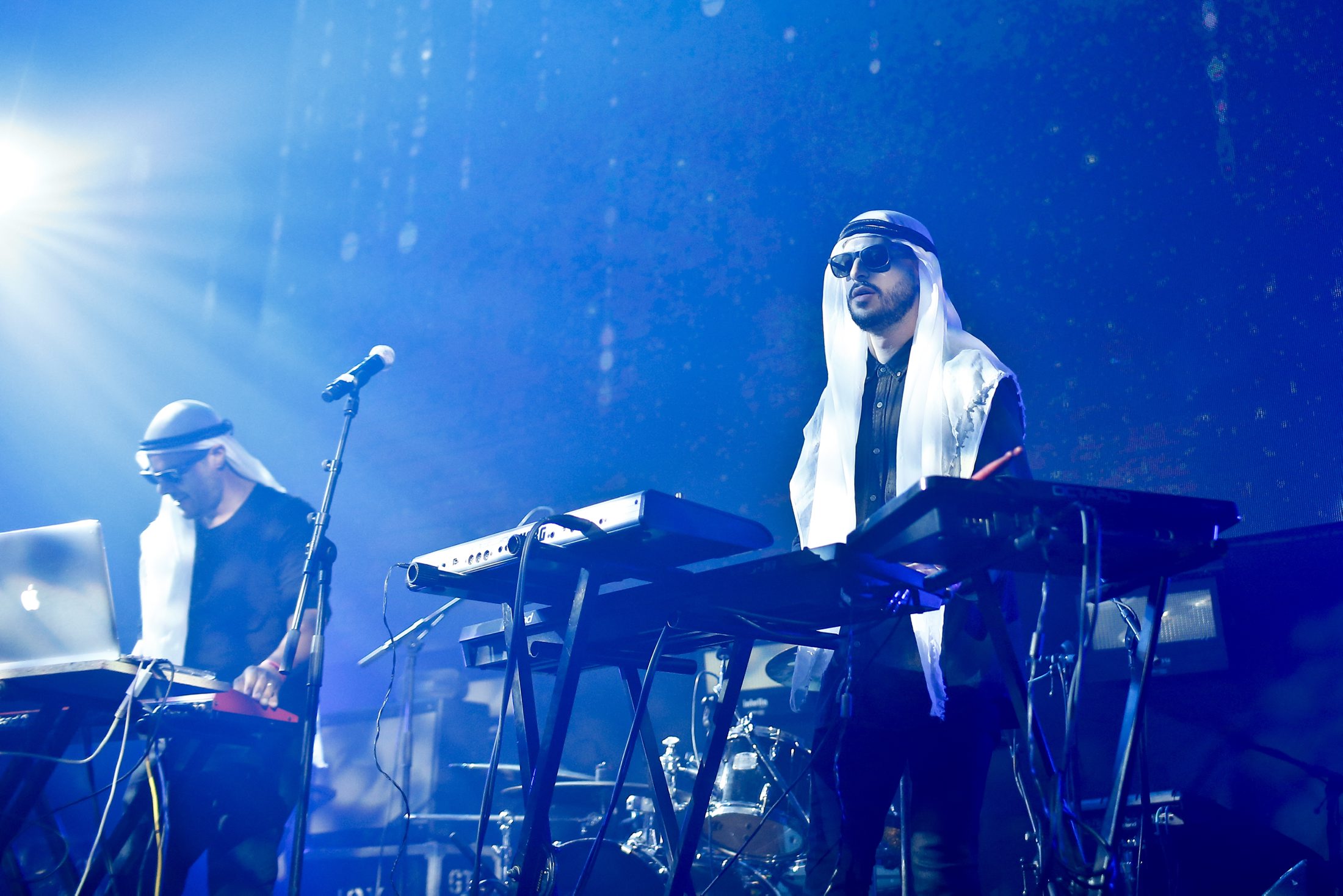 The more significant backdrop to the new album, however, is the extensive touring schedule they took on starting from 2018. The act has performed in Paris, Berlin, London, Amsterdam, South Korea and Brazil, as well as closer to home in Ramallah, Jerusalem, Bethlehem and even Tel Aviv. Along the way, they shared line-ups with the likes 47Soul, Toot Ard, Habibi Funk, Mashrou' Leila and Deena Abdelwahed. In short, there's been a lot of build-up to Zenobia's first full studio album – and you can throw in the fact that the involvement of Halahlih in any kind of project brings a certain weight of expectation, on account of him being considered one of the first legit electronic producers in Palestine, back in the late nineties.  That's the history lesson done. Now the music.The fusion of traditional Middle Eastern sounds with their more contemporary, non-Middle Eastern counterparts is, of course, nothing new. This year alone we've seen new music that would fall under that category in various forms from the likes of Al-Qasar, Karkhana, Zeid Hamdan Lynn Abid's debut as Bedouin Burger and Palestinian techno producer, Nour, while 47Soul are set to release a new album this year. So, in the grand scheme of things, in the grand landscape of Middle Eastern music in 2020, where does Halak, Halak fit in? There's no other way of saying it, but unlike the examples just given, it really is a densely Arab album. Unlike some of them, they don't simply reference the music of the Middle East. The album is swathed in Arab pop melodies and dabke rhythms, spurred by influences in Egypt, Lebanon, Syria And Palestine. 
Zenobia were once referred to by The Guardian as a 'crazy Kraftwerk of the Levant', but that would be a highly misleading comparison when it comes to the sound. Granted, Halak, Halak is defined by pulsing electronic instrumentals that build to emotional climaxes as the same article goes on to say. It doesn't, however, build through detached, mechanical repetition, relying instead on rich and winding synth and keyboard melodies to incite its emotional climaxes. Highlights include opening track, 'El Intro', which boasts dubby characteristics in its beat rich and bass. The slow burning number boasts plenty of desert-sky-atmosphere, in contrast with other standout tracks such as 'Edine', which rings with Egyptian pop. 'Ksr, Ksr, Ksr', meanwhile, is a powerful, rip-roaring three minutes of club-friendly chaos with winding synths that would slot into an Egyptian shaabi track, while 'Funky Egal' lives up to its name and 'Shaglaga' features a driving, infectious dubstep-like beat.   The trick to Halak, Halak is to not overthink references to dubstep or concepts like electronic. The sound that Zenobia have cultivated is very recognisably and inherently Middle Eastern. There's no affected instrumentation or disfigured sampling of traditional Arab sounds and so some may dismiss the album as being one of the less experimental examples of Arab fusion, compared to the aforementioned acts. That's not what Zenobia are trying to do, though, and Halahlih and Elias present regional music in as pure a form as any contemporary Arab fusion. If anything, Zenobia's is very much a Middle Eastern sound that takes some inspiration from the west.