Born and raised in Jerusalem, Palestine, Nour made a home on the other side of the world in Tulum, Mexico after some post-college travelling. During her five year stint there, she saw what she described to us as a "sleepy beach town" turn into "the Ibiza of Mexico," whilst resident of The Papaya Playa Project. She eventually moved to Mexico City and In recent years she has held a residency stint at Scorpios, Mykonos and played Gardens of Babylon Amsterdam, Woomoon Ibiza, Storytellers Ibiza, Dystopia and Acid Sundays. She is also a regular at KaterBlau in Berlin.
As a producer, her sound lies at a cross-section between Oriental scales and club music, inspired by the likes of Ali Kuru, Acid Arab, Mehmet Aslan and Oceanvs Orientalis. "I love to mix electronic music with music from my heritage," Nour told SceneNoise.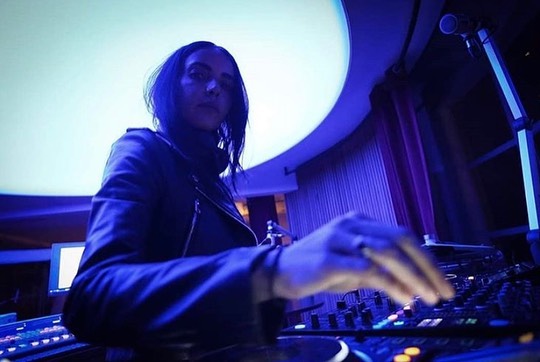 Her latest EP, released on Stockholm based label Tom Tom Disco, is called
Jawi
which is the Arabic script used for many Southeast Asia languages. Nour's own musical scripture comes through immediately in the eponymous first track with a fluctuating
ney
-like sound floating over a rolling, boisterous beat, marrying techno with Arab heritage, while delicate synth stabs replace the flute before a big rolling drop. Dance music and dabke unite for the EPs second track, 'Dabke', which features an infectious bass drum pattern, ominous oud and scattered tablah throughout. "It's a lot more techno and aggressive than what I would normally play and produce," Nour explains. "However, when I was making this EP, I was going through a darker time and that is what came out of me."
The EP also has some heavy support in the way of a Disco-twanged remix of 'Jawi' from Spanish DJ, Rayko, and a hard-hitting, psychedelic remix of 'Dabke' from Amsterdam based collective, Sinchi. All proceeds of Jawi will go towards Nour's campaign for relief to refugees in Gaza.
Follow Nour on Instagram, Facebook and Soundcloud.
Images courtesy of Nour via Facebook.