Need for Speed soundtracks have helped shape the musical taste of a generation that grew up glued to their television screens, wasting the days away on PlayStation. The franchise has maintained a string of high-quality, energetic soundtracks for each of their previous entries in the series, which have exposed players to new music with every game released over the years.
In their upcoming entry, 'Need for Speed Unbound', set for release on November 29th 2022, the series has reached across borders to bring us a diverse soundtrack that includes artists from over 25 countries, allowing players to discover over 70 tracks from some of the most electrifying global musical acts.
The soundtrack sees a list of Arabic artists representing the MENA region, as it is set to feature some of the most prominent acts in the industry, such as Jordanian- Palestinian artist The Synaptik, with his track 'Tared', Egyptian rave-rap pioneer Rozzma with his track 'Hout', and UAE- Based rapper Big Hass's Arab Femcee Cypher, which features Big Hass, Taffyraps, Little G Fresh, Rann, Medusa TN, Nayomi & Big Moe. This is a monumental feat for the Arabic music industry, as it amplifies the voice of talented Arab artists who have only recently started to gain international attention, and it firmly underlines the fact that music coming out of the region today is pushing boundaries on a global scale.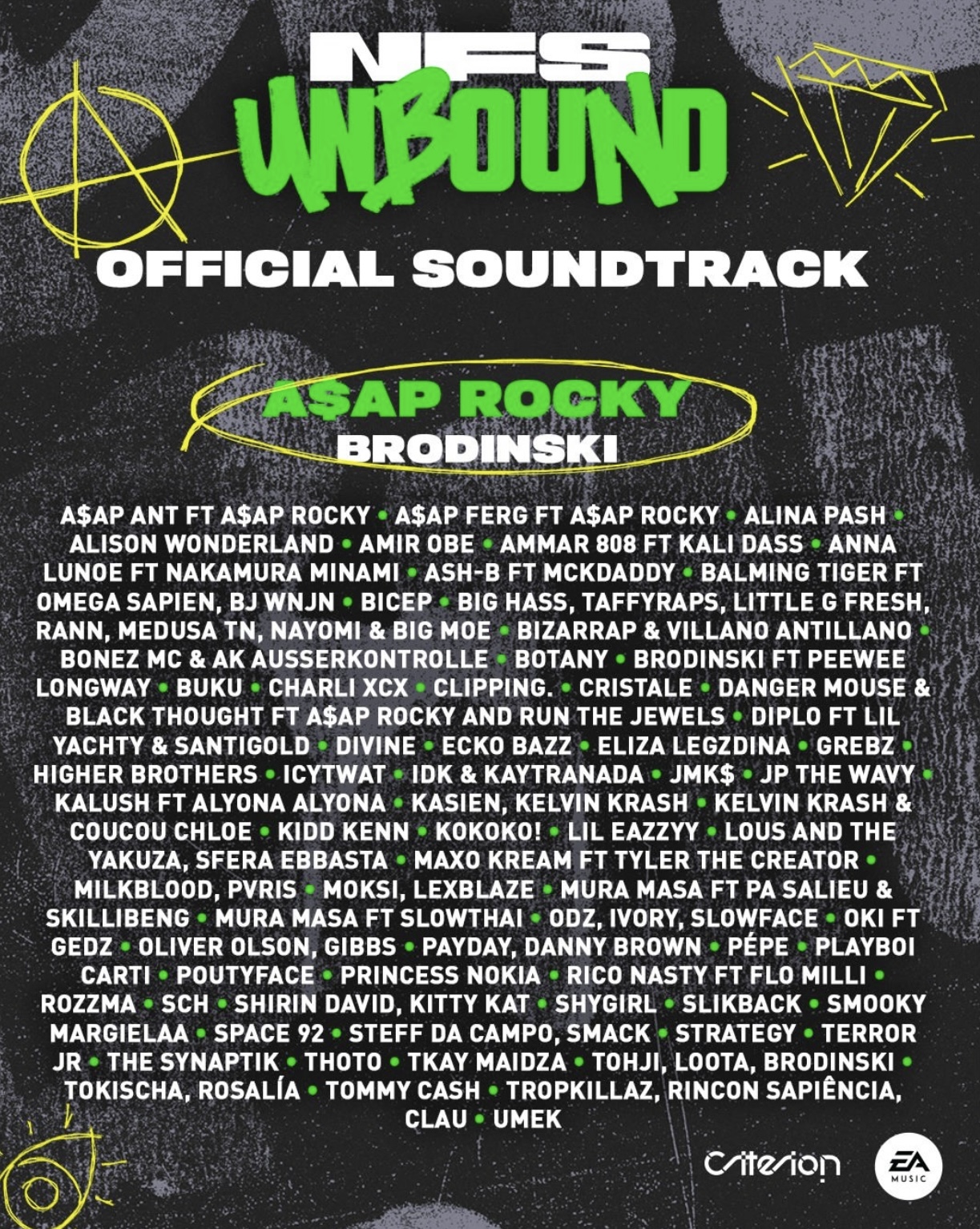 The soundtrack also features some of the most prominent international artists, with a list of hits from the likes of A$AP ROCKY, Bicep, Charli XCX, clipping., Diplo, Dany Brown and Playboi Carti.
You can listen to the full Need For Speed Unbound soundtrack here: