When SceneNoise first came by Skeletons earlier this year, first contact came through the group's single, 'This Process' – a gregariously groovy and polished number, coated in a thick layer of nostalgic funk. While it may not have showcased the band's more self-proclaimed psychedelic side, it was a well-received, wholesome scoop of foot-tapping, casual dancefloor vibes. It spoke of a particular side of the musicality of founder and frontman, Omar Ashour, though it certainly doesn't speak for the album from which it was plucked.
As the band's debut, 5amsa is an eight-track record that, in the band's words, is an attempt to create what an Arab Pink Floyd might sound like. It's a statement that sets expectations high and, now that the album is out, arguably does a disservice to it, because it finds many more influences in a range of different places. Some of those inspirations include the Minnesota funk rock championed most famously by Prince in the 70s and 80s; the synthpop stylings that made bands like Depeche Mode such an integral part of the UK's new wave scene during those same two decades; the unique way in which Frank Zappa fused a variety of genres and several more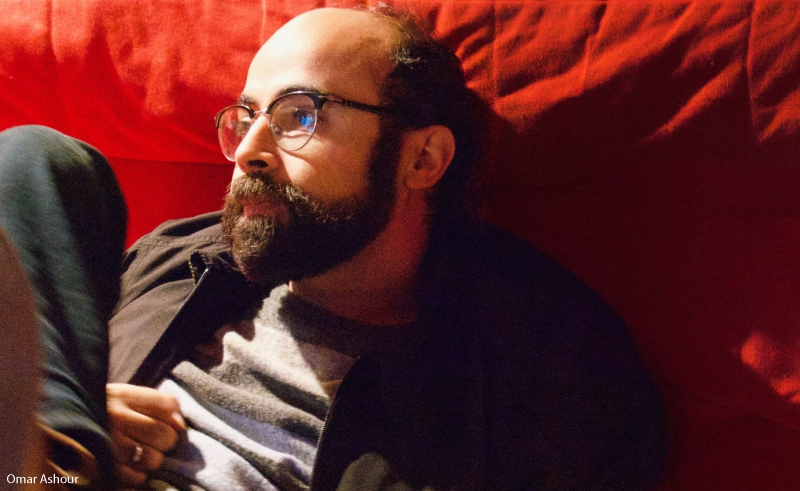 One thing that does ring true in the band's lofty prophecy for the album is that there are noticeable bursts of Middle Eastern influences of varying degrees. We've seen bands such as Bab L'Bluz and Al-Qasar inject the psychedelic into the Middle Eastern this year, but Skeletons apply the concept quite differently. While those bands' music is intrinsically tied to psychedelic arrangement and instrumentation, Ashour and co.'s psychedelic leanings aren't as explicit – think of it as part of their process, rather than it being part of their final product. It's an approach that's immediately apparent in the album's opener, Sefr, an ambient piece that peaks with soaring, droning synthesizers, and simmers to an orchestra of samples of nature, including the fracturing of glaciers, wind blowing over a wheat field and leaping salmons in a stream. There's a sort-of spiritual nature to the track and the following song, Ostinato, takes the wheel quite seamlessly.
As the very first single from the album – released in 2018 – the track begins with more droning synthesisers, the scratching and popping of various electronic elements building and delivering quite satisfyingly when the tabla and frame drum come in to inject an earthy, grounded streak to the track.The Middle Eastern influence is in full force in 'Adham', meanwhile, which is named after one of the central characters in Naguib Mahfouz's 1959 novel, Awlad Haretna. The track sees Ashour playing with the scales of Arabic Maqam music and opens with Nay. It isn't too long before a Djembe gives the track its slow, marching beat, with Ashour also working in Udu and keyboards to paint the track in the colours of some kind of indie-Oriental fusion.
There's more Djembe in the following track, 'Madden Gadeed', which also has its roots in literature. Looking to find his Arab inspiration in the written word, Ashour calls on contemporary Egyptian poet, Karim El-Fawwal, in particular 'Madden Gadeed' from his book, Poems of Love & War. The track is also notable for having it's first vocals, which come courtesy of Fatima Waleed, whose cadence and timbre add more texture to its Afro/Nubian aesthetic.
Things then take a turn for the funky in a track that marks something of shift for the whole album. In 'Mirror', drums, congas, Qanun, synths, trumpets and trombones come together for a jazzy, relaxed electro-funk piece, though it's Ashour's vocals that are most interesting in that they come to be part of the proverbial orchestra of electronic and acoustic instrumentation.
Waleed is back in the spotlight for 'Habiba', which comes as a kind of soothing blend of Middle Eastern sounds and swishes of slow-roast bossa nova - a precursor to the more explicit Brazilian bounce of 'Storybook'. The latter retains a subtlety that is exercised throughout the album when handling its influences; it's not so much Rio Carnival as it is a small, smoky bar on a side street welcoming visitors after dark, away from the circus.  The closing track is June single, This Process, which switches things up once more. Sitting a few rows down from 'Mirror' in the theatre of electro-funk, it also draws elements of dream pop, but still very much plants its feet on a dancefloor.Overall, 5amsa is an album that demands repeat listens, if only to appreciate the conductorship of Omar Ashour. It's clear that there has been an immense amount of thought and theory put into this album. But herein might be its drawback. Where there is experimentation or fusion, it's almost too cerebral, too measured. Despite the good work of the band – which also includes Amr El Zanaty and Tamer Essam - alongside a handful of talented session musicians, one can't help but feel that Ashour never truly unbridles the full extent of his grand vision; that the album drops doses of, but never truly commits, to the experimentation and psychedelia that it threatens to break into early on - which are the most interesting and engaging parts of the album. Each of the tracks showcases various elements of Skeletons' eclectic style, but as part of the same record, they can feel disjointed, the atmosphere and mood built by some of the sequencing of the tracks coming to a halt by a very different song following it.
It's a solid first step as a band and the good news is that coming work can only evolve into a more complex and maybe even more instinctive amalgamation of their influences. Remember, this is a band that were formed just last year.