After a mysterious hiatus in 2017, MOGA Festival returns for its second edition in October of this year. The three day festival will be taking place between the 12th and the 14th at the Moroccan port city of Essaouira, which might be recognizable to a lot of people as 'Astapor', home of Daenerys Targaryen in the viral HBO series Game of Thrones. 
It seems that the promoters behind Panda Events, MOGA have cut down on the size of their lineup considering the mammoth bill they boasted for their edition in 2016, but the names announced so far are spectacular nonetheless with a prospect of expanding the lineup still open. Headliners announced so far include Acid Pauli, Jan Blomqvist, Maher Daniel, Rossko, Seb Zito, Viken Arman and Stavroz with local support from Moroccan artists like Achil, Amine Dhobb, M.A.O.U and Jilaa.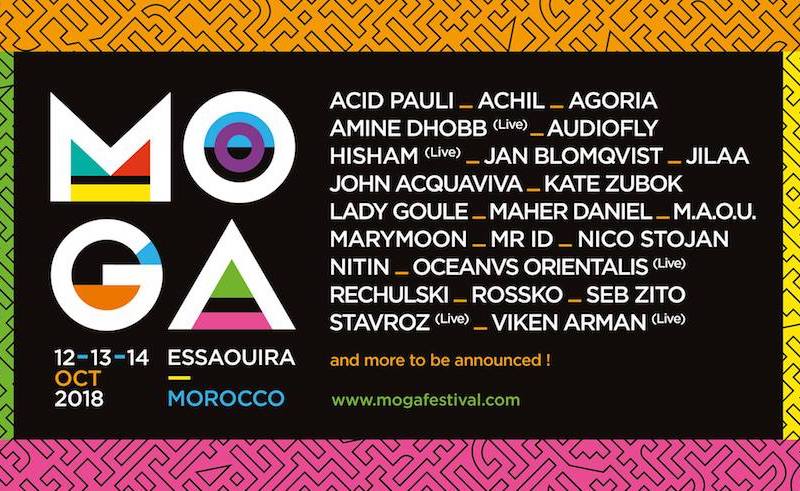 If this year's festival ends up following the previous edition's format, the three days should be taking place on several different locations. Starting out the first day with mostly DJ acts at Essaouira's downtown Taros Café, with the second day taking place at the Takniwine riad and hotel with several stages offering music at the same time. The third and final day usually takes place at the Sofitel Magador pool in parallel to the continuing stages at Takniwine.
MOGA have not announced any further acts or released a schedule showing locations and set times but we look forward to seeing what they bring forth to the festival circuit this year.