Freek's highly anticipated album '150' is finally here, complete with an insane Vans-sponsored music video for his song 'La Tithawar' featuring LiL Eazy. The star-studded album has already turned heads, with the likes of Sudan's TooDope and Jordan's TheSynaptik contributing to the project.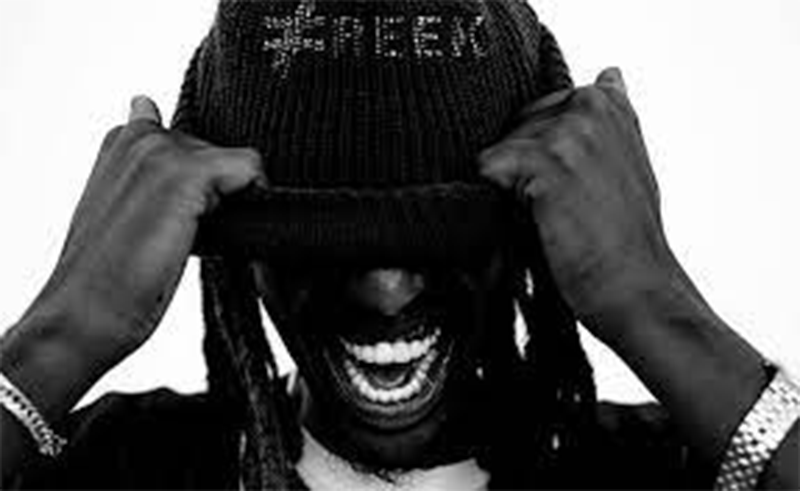 Freek is known best for his Arabic spin on Drill music and for making perhaps one of the biggest splashes with regards to trap music in the Middle East. What most may not know, however, is the Emirati-born artist's affinity for visuals. A rapper and producer by night and a director by day, Freek's track-record of impressive music videos is by no means a surprise. The 'La Tithawar' video is no exception.
The video begins with Freek, LiL Eazy, and their entourage in neon-lit night shots and gloomy warm day shots. Behind the classic 'trap music video' is actually a series of well-composed shots, with the camera tracking in on faces with serious expressions. These faces, of course, represent the culture of young Afro-Arab men in the Middle East – hardcore and undaunted. This is perhaps the paramount reason behind Freek's success. His music and image reflect a way of life that many of his counterparts see themselves in.
Though the first half of the music video is wrought with trap-video tropes (fast track-ins, gang signs, slow motion pans) – it makes an exciting switch somewhere in the middle. Freek and LiL Eazy go from real life artists to anime-like cartoon characters. Suddenly, Freek is an eight-armed rapping monster spitting literal flames into golden mics. LiL Eazy becomes a crazed superhero (or villain) super-sonically fighting his way through space and time.
This switch between the real world and a cartoon parallel universe makes what may have been another typical rap music video new and interesting. The unique approach demonstrates the rapper's eternal understanding of creativity and pushing the envelope, making his debut album all the more exciting to hear.