"This is where you go when you feel sad!"
We're perched on the rooftop of an estate in West London, where Noha Al Maghafi, a.k.a. singer-songwriter and producer Intibint, grew up. I'm eyeing the cloud-cloaked panorama that stages pretty much all the city's hallmarks in snow-globe fashion, where the London Eye and Houses of Parliament merge eastward into Moorgate's cluster of high-rises.
Noha's not wrong — it's a peaceful vantage point, where the clamour of life below is muted to a hum. I recognise some features of this space from the music video to her 2021 release, 'Telling My Mother,' an intimate patchwork of shots she recorded herself of the area in and around her home. Whilst the song casts out a floaty and dreamlike soundscape quite characteristic of her musical style, Noha invites us to see snippets of her home, which include rich Yemeni tapestry on the walls, political-academic texts and Quranic calligraphy.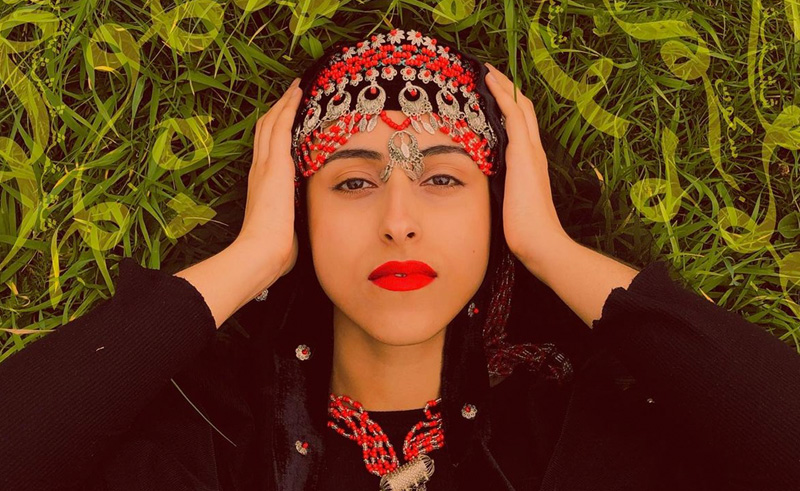 Having spent her childhood between the UK and Sana'a, Noha's Yemeni heritage flows intuitively and cathartically into her acoustic, and she's garnered admiration as a music artist over the past few years for voicing relatable experiences of the Yemeni community in the UK and beyond in her song lyrics. Her 2021 EP 'What are You Willing To Do' voices the personal struggles when caught in the balancing act between two cultures within a conservative household against a wider climate of casual racism and Islamophobia. From the tension and laboured beat of 'Control' to the jazz-inspired ballad 'Heaven', her tracks so far are meditations on love, acceptance and growth.
The final track on the EP, 'Telling My Mother' is about revealing to her mother a relationship with her non-Yemeni boyfriend that she'd kept a secret. "It was something that was so normal in my eyes, but a complete betrayal from her perspective…" she explains. "The song was truly a result of being sat there feeling overwhelmed, and needing to put it out there somehow. It's something that a lot of diaspora kids will experience at some point or other, plucking up the courage to have difficult conversations with parents who grew up so differently to us."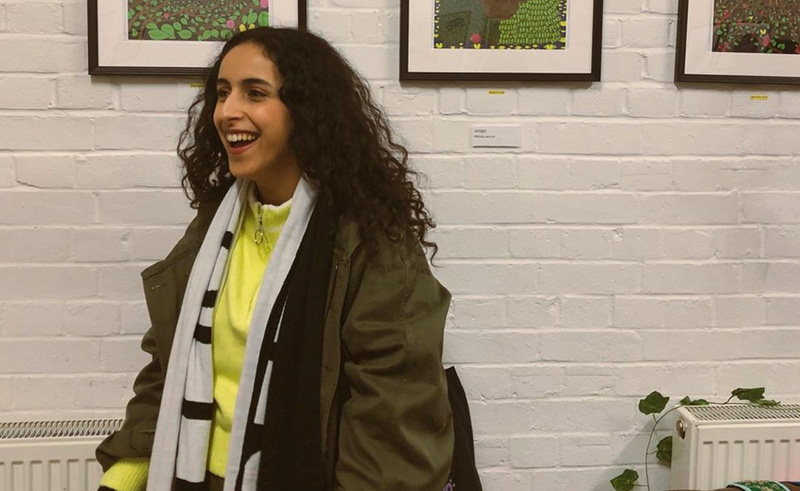 Perhaps the biggest reflection of the defiance that her music stands for, is her artist moniker 'Intibint,' translating as 'you are a girl' in Arabic. "I grew up hearing those words all the time: Noha, stop it, inti bint, you're singing too loud, inti bint," Noha explains. "I started questioning myself too, worrying if I was being too 'much' or too loud. Eventually the best way to navigate those doubts was to reclaim the phrase and make it my name when I started doing everything I was told I shouldn't be doing."
I wonder how she relates her artist name today, now twenty-eight years old and six years on from its inception. "I've been thinking about that more as I've gotten older – older in the best way, that is! – but the name still applies. The struggle hasn't ended now that I'm a 'woman,' it just changes," she opines, a nod to society's infantilisation and condescension of women at any stage of their lives.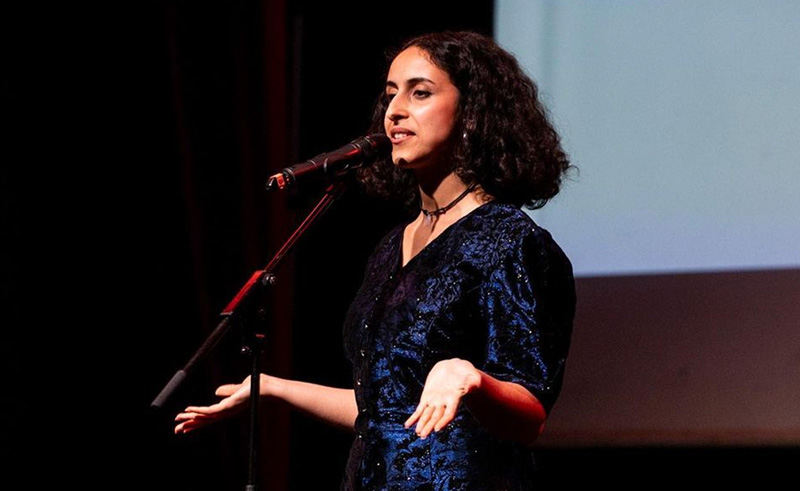 It led us to unpack why Noha has taken to producing her own music as a way to bring her creative process more onto her terms and open up avenues for more candid self-expression. 
"I started off with no plans to produce, but struggled to feel completely open in certain music spaces, even though I've worked with some great people," she mentions. Music production bears the most severe gender imbalance in the industry, with only 3% of producers globally being women. "It's rare to encounter men who know how to be truly intentional about making you feel seen, heard, and safe. I've been in a lot of scenarios where they've put the onus on me to 'just let them know' if I'm not feeling safe. But, I mean, if I'm not feeling safe then I'm not gonna let you know!"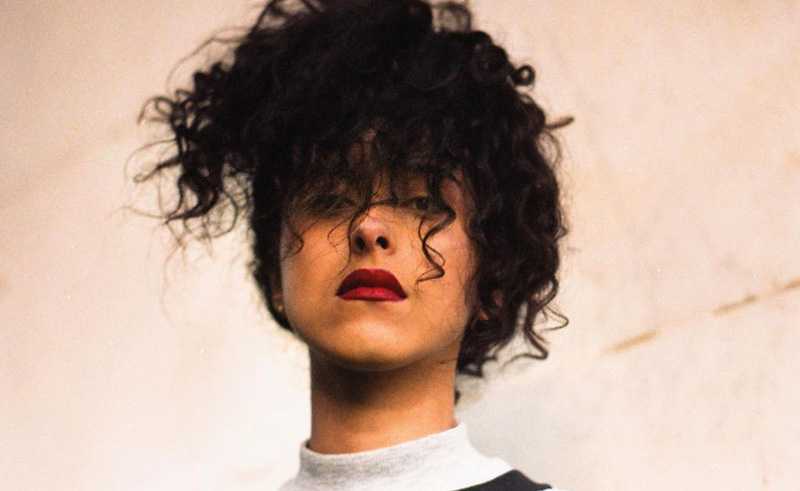 "So, producing for myself helps me to create very vulnerably, where I don't have to worry about what another person is thinking whilst I'm creating in that moment," she continues. "And that's been important in my personal process, especially as someone with my background who already took a while to get into music. I'd love to produce for other artists in the future, and there are so many Middle Eastern music artists out there."
Among influences that range from electronic and experimental music to Shania Twain, Noha mentions that Yemeni icons like Abu Bakr Salem and Fouad Al Kibsi have also played a role in her musical style. "There's a line in 'Ishty Ansa' that goes 'sha sallm amry' which was a reference to Fouad Al Kibsi's track called Sallem el Amr," which translates as 'Leave it to God.' 'Ishty Ansa' (meaning 'I want to forget') is her latest track, released back in March 2022, which voices her grief when witnessing the worsening events unfolding in her homeland.
"It's about the conflicting feelings of just wanting to detach from it all – there's a line that goes, 'sometimes you want to forget about the people who love you.'" she explains. "But then there's so much guilt that comes with that, knowing of all the privileges you have living in the diaspora, and knowing that your family back home could never have the privilege of just 'switching off' from it."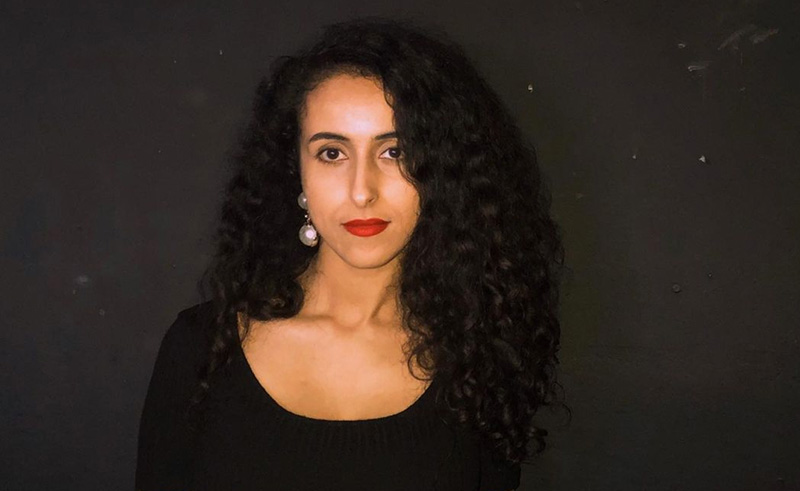 The rawness of her subject matter has forced her to recalibrate how she sets release schedules and push back against the pressure to release consistently when starting as an emerging music artist. "I had plans to release a consistent stream of singles throughout 2022 and do what I had to, in order to hack the algorithms. But after 'Ishty Ansa', I soon realised that that set-up for me just wasn't going to work, because I'm wanting to produce so vulnerably," she explains. "I took some time out, which gave me the space to try out other things in my life. I travelled to Morocco for Ramadan, I took long walks, spent a lot of time with myself reflecting."
"The time away helped me to re-define what success meant to me," she muses. "Once you define what musical success means to you, it becomes such a beautiful experience to create."
Intibint will be performing at the Shubbak Festival in London this summer.