While most of us have blocked out our memory of the COVID-19 pandemic, for some people, the worldwide lockdown was a time for introspection, growth, and development.
One such artist who put her time in quarantine to good use, is rising Jordanian indie and pop singer Zeyne.  Originally finding popularity on Instagram under the handle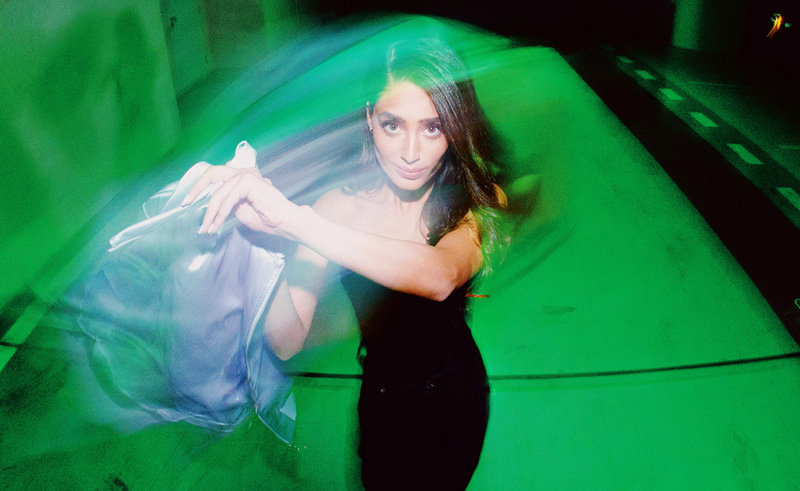 Photo by: Zaid Al Lozi 
'14daysofquarantine', Zeyne started posting daily videos of herself singing during the strictly enforced lockdown, which we thought was meant to last two weeks.
"It was more of an exercise to build my confidence which is why I would only show half my face," she told SceneNoise on her initial intention behind setting up the Instagram account during COVID.
"I was also shy, so it was a gradual process," she added. "A lot of growth happened over the last three years. Now I'm full on telling my story, exposing myself and my relationships."
Zeyne's songwriting is rooted in her personal experiences. If there's nothing she wants to talk about, then she simply cannot and will not write to begin with. This focus on authenticity has been a central theme in Zeyne's creative process.
"I'm inspired by Rosalía, Billie Eilish, Manal, Angèle and Dua Lipa - their music, but also their journeys. The most important thing with music is that it comes from the heart, so if it's personal and you're honest with what you're writing, more people are going to resonate with it."
Zeyne's first single, 'Minni Anna', addressed the relationship the singer had with herself at the time, while 'Nostalgia' was an expression of the singer missing Palestine and specifically Nablus, her family's hometown which she was only able to visit once, and yet heard so much about from her parents and grandparents. In 'Atoul', Zeyne tackled the helplessness of falling in love with someone, while going back and forth through her mixed emotions, whereas 'Balak' (ft. Saint Levant) dealt with her frustrations of being in a long-distance relationship.
Zeyne's music has a strong sense of feminine empowerment and a narrative quality that arises from her introspective lyricism.
"One of my goals is to be unapologetic in showcasing who I am as an Arab female artist living in the 21st century, living in Jordan, going through the struggles that many do. So I express that because, why not? Why not talk about relationships as a young adult? Why not talk about mental health? Why not talk about talking to yourself and dealing with your anxiety? Why not talk to other women and resonate with them? It's partly society's influence on us: we're always used to being silent and not having a safe space to speak and express what we want."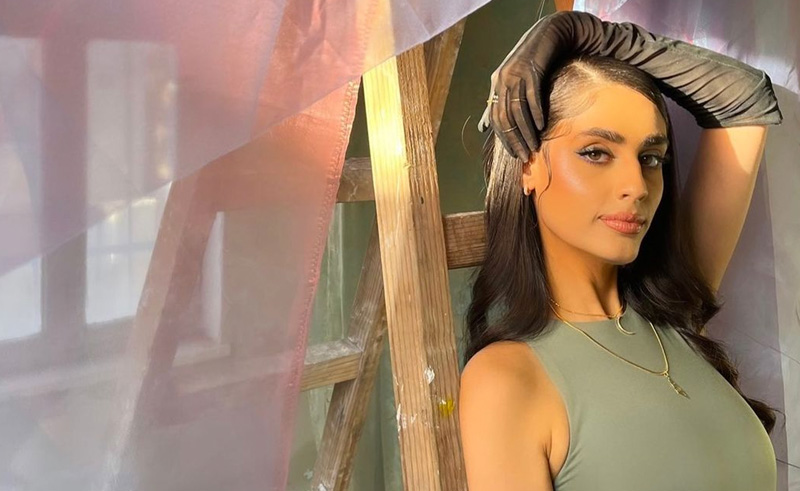 In her latest release 'Ana Wein', Zeyne shares her inner monologue with her listeners. The song centres around her anxiety and memories of a toxic relationship. But also relates to  her intense burnout and the pressure that comes about in the music industry.
"I experienced intense burnout for the first time last Summer where I collapsed twice, because I was working for a year straight without taking a single break. And when I'd take a break I'd get sick because my body was so exhausted, so it technically wasn't a break, - whenever I'm not working I'm sick.
"I realised that I have to give myself a rule: every three months I need to plan a week just for myself. I don't necessarily have to travel, but I can't work or think about work, just disconnect. If I don't do that, my body literally crashes."
This collapse heavily influenced the track, which was made in collaboration with Lina Makoul and Nasir Al Bashir. Zeyne's songwriting process usually starts with a few chords, which she then develops during the production process.
Makoul's input on the track was initially that of a friend giving advice from a place of empathy, but as she became more involved, she ultimately ended up contributing to the writing on the track. This was Zeyne's first time working with Makoul, but their personal friendship, as well as her long-standing professional relationship with Al Bashir, made the track a breeze to work on. For Zeyne, mutual understanding and personal connection have been crucial pillars for what she looks for in a collaborator.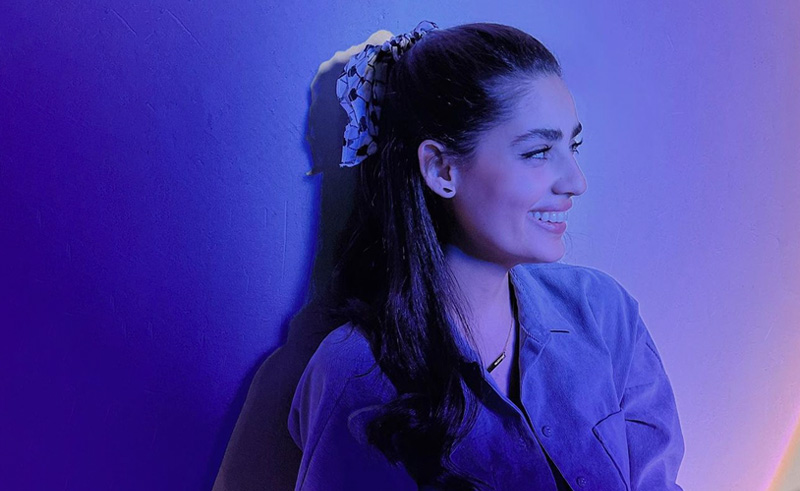 "It's very important that they're non-judgemental, and that they're open to different ideas. It's always good when they're open to changing the work that we've made together so you don't feel like there's any pressure to use it. This is what distinguished Lina, because she's very flexible. She's a good listener as well. So we can openly talk about her input, whether I like it or not. That's the most important thing."
Zeyne's collaborative approach stems from her experience working with fellow artists in the region. She has co-written with Issam Al-Najjar on his upcoming EP and first album, released by Universal Music Arabia. What began as Zeyne offering suggestions for the track 'Min Gheirik Inti' evolved into her active involvement in the entire project.
She has also worked with Palestinian-Chilean singer Elyanna, and the 2000's Arabic pop pioneer Massari (who eventually helped her on her track 'Nostalgia'). The group spent three months writing for the project, which helped strengthen Zeyne's songwriting skills overall.
From the beginning, Zeyne's family nurtured a musical environment at home. Her siblings, mother, and grandmother are all musically inclined, and her father's travels introduced her to unique music styles like South African jazz and Albanian folklore. With a Russian piano teacher and a Japanese vocal teacher, Zeyne was exposed to diverse sounds and languages. Growing up in an artistic household, it was inevitable that she would find her passion for the arts.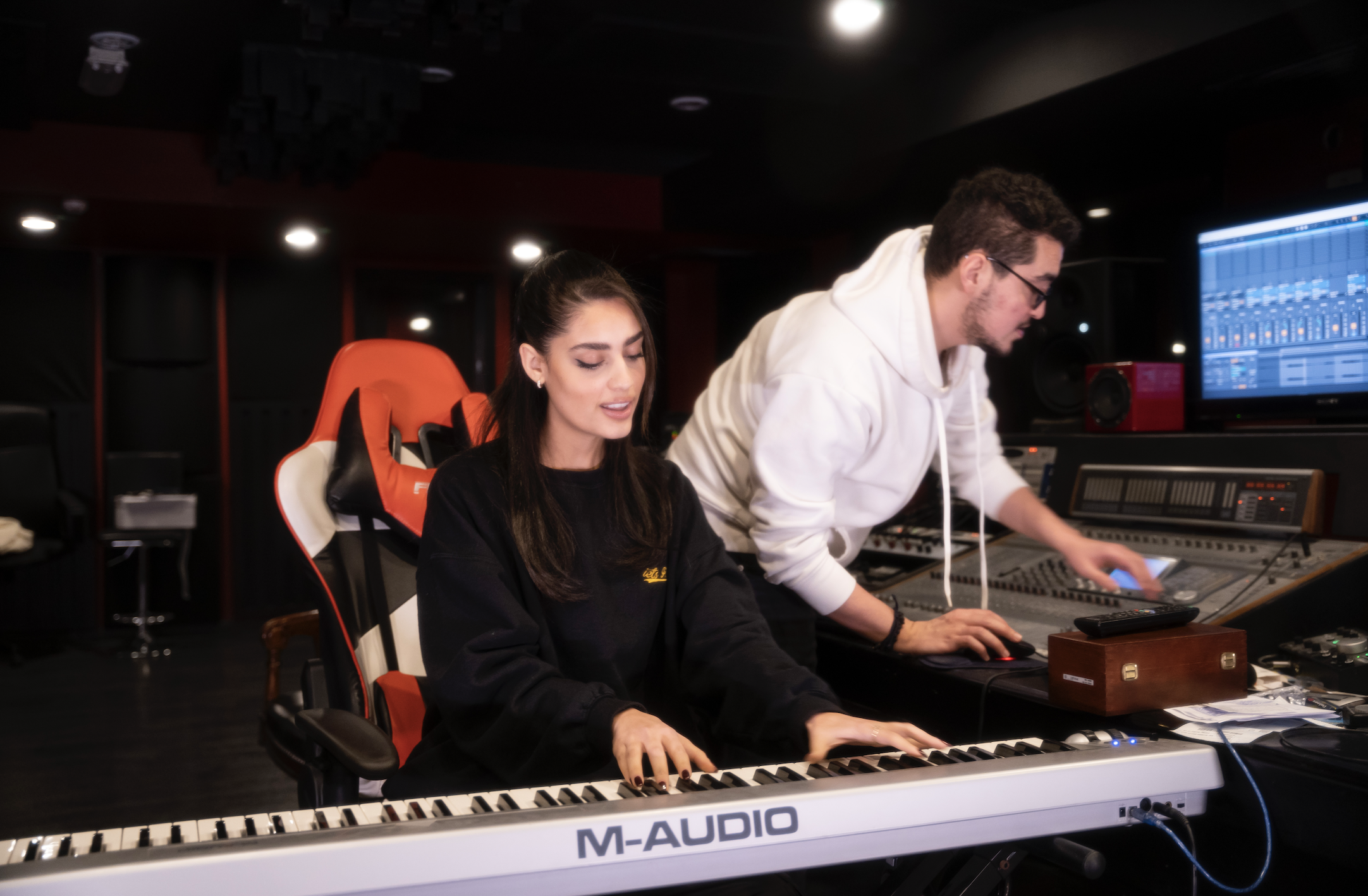 Photo by: Zaid Wazzan
"My earliest memory of music is being three years old and just hitting the piano," says Zeyne. "My sister, who is older than me by 12 years, was training classically. That's how, when I turned 6, I started piano lessons, because I decided that I wanted to become like Lina, my oldest sister, and play like her."
After finishing her studies in university in the UK, Zeyne had secured a very well paid job in London, with perks, benefits and sponsorship. But on returning to Amman to renew her papers, the COVID-19 pandemic and the wave of lockdowns it triggered trapped her in Amman, and caused her to lose the opportunity in London.
"I was determined to not waste this time that I had, and work on myself. I was back with the piano 1-on-1 for the first time in four years. I made that Instagram account as a joke, but also to build my confidence, and slowly it started coming back, although I didn't sound perfect at all. But even if I was gonna sound flat or sharp or some note was gonna go wrong, I started to accept the flaws, because that's how you start to love yourself. It sounds cheesy, but the only way you're gonna progress is to make mistakes."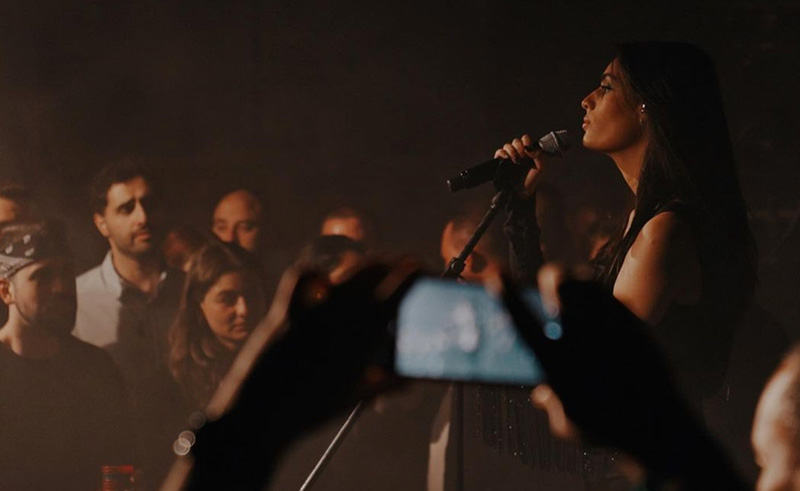 Several factors motivated Zeyne to pursue her music career. Her childhood love for music and the lack of a job were contributing factors. Additionally, the support from her growing Instagram community encouraged her to create more music. Her audience started with just friends and family but eventually expanded worldwide. Zeyne also credits her close friendship with producer Nasir Al Bashir, whom she met through Instagram, for helping her launch her music career and introducing her to key players in the industry and her distributors, Kiefe Records and Empire WANA.
"The level of awareness that I needed to have and the knowledge that I have now is very different to the knowledge I had three years ago. I learned that if you want something done, then you have to do it yourself. You can't sit around and expect it to be done because a song came out, you found some success, built an audience and then you expect things to be done for you. Not every release is going to be a success and you need to be okay with that, and you need to not let that demotivate you. You need to accept that you're gonna fail sometimes and it's fine.
The above-mentioned themes of learning and growth are evident not only in Zeyne's outlook on her musical journey, but also in her approach to singing and vocal technique. Being classically trained in an operatic style of singing from the ages of 9 to 17 meant that Zeyne is very used to using her head voice and more specifically her falsetto, which is evident in 'Minni Anna.' But to push her singing further, Zeyne is also currently developing some new vocal techniques.
"I only discovered my chest voice 2 years ago, and I'm still working on it. I'm still learning new vocal and breathing techniques, specifically from my diaphragm. When you strengthen your diaphragm, you can really control your breathing and have better control over your chest voice, your runs and your riffs, and your vibrato. I obviously love my head voice so much and I'll still be using it, but I really wanna showcase a different side of my voice, like I did in 'Balak', and like you hear in 'Ana Wein'."
As a follow up to 'Ana Wein', Zeyne plans to release a new body of work, as an EP or as individual singles. Although her music is rooted in R&B, she continues to experiment with its different textures, from H.E.R. inspired R&B with 'Minni Ana', to R&B funk in 'Atoul', 90s inspired R&B like in 'Nostalgia', or Afro-pop influences with 'Balak'. However, her goal is to create a more cohesive sound that listeners can identify as uniquely 'Zeyne' - a fusion of edgy Arabic textured R&B and pop that make use of hip-hop drums.
For Zeyne, this is her blueprint: to establish her character, voice and production within one complete body of work, and then be able to return to creating music in a range of styles, while maintaining her sincerity and authenticity. These characteristics are instrumental to where Zeyne sees her path taking her: to the largest number of people who can resonate with her music.
"If I'm able to stand on a big stage and have a big crowd of people who find their own truth in my music, and have them sing along wholeheartedly like I do with my own favourite artists when I go to their concerts, that's when I can say that, "Okay, I'm happy with where I am right now and I don't wanna change that. The last 3 years built me up to this moment where now, I'm genuinely ready to start what I'm planning."