Berlin-based Lebanese-born producer/performer, Thoom, released her debut LP, PORK, via Berlin's Career Whore records earlier this week, ending months of keen anticipation, pre-release singles, and social media teases.
Having previously dropped music via Oakland label, Club Chai, and Cairo/Detroit-based HIZZ, Thoom steps into new territory with PORK, focusing on "melody, songwriting and the honesty of her own supple voice over rage and electronic noise,"  over the high-tempo, hardcore stylings of previous efforts.
Listening to PORK, it becomes apparent that the previously released singles 'Shaytan'' and 'Large Fly' served to demonstrate the wide range of sounds Thoom would be exploring on this record. From the opening track, 'Its Going to Be Ablaze', Thoom traces a line back through past entries in her discography, touching on drone, thunderous metallic percussion, and vocals dripping hardcore-punk angst. An apocalyptic vision of the future, the track sets the stage for an intense, introspective trip through thoroughly uncharted territories for the Lebanese siren.
"I've lost myself, but I can find my own way," croons Thoom over the distorted, downtempo, almost doomjazz-esque 'Roadkill', which comes through like an edgier cousin to the works of Bohren and der club of Gore, where the soft pitter-patter of percussions set a moody groove amongst gritty bassline and screeching atmospheres. "In my room I can be anything," sings Thoom, a further testament to her uncanny affinity towards self-reinvention, both sonically and aesthetically.
The fourth track, 'Eat To Taste' pushes the energy levels to 11 with a thumping, positively head-bobbing electro inspired, rumbling beat of clanging metallic percussion, and a thick low-end heavy bass hit, resonative like a war drum from some deleted scene from Mad Max, before fading into the ambient interlude 'Tasted'. Serving as a much needed palate cleanser, 'Tasted' offers some respite in the wake of 'Eat To Taste's' intense forward momentum. It leads in seamlessly to the emotional center of the record 'Sound of a Heavy Stone', where warped, dusty guitars — courtesy of Chuck Clateman, who co-produced the entirety of PORK —  meld with Thoom's melancholic vocals like a somber soundtrack to some sci-fi/western set on some futuristic frontier.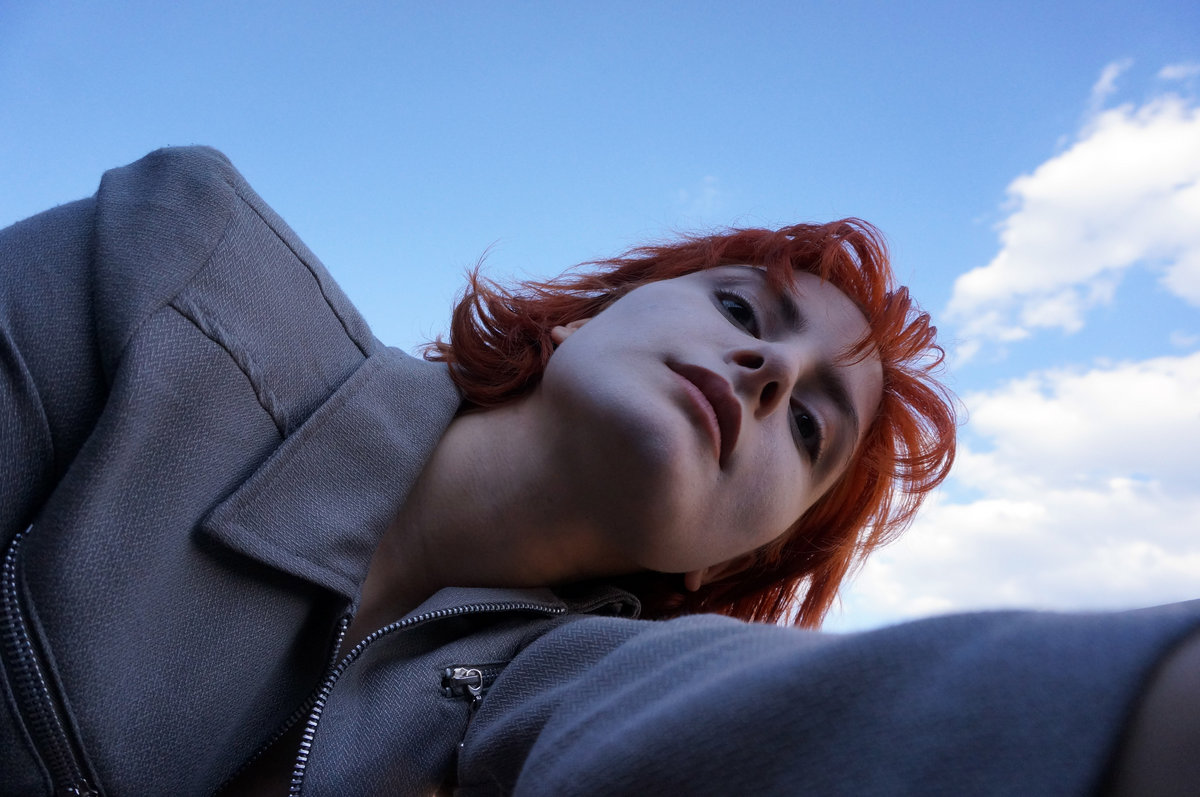 A collaborative effort through and through,
PORK
is a triumphant release for Thoom, defiant of genre categorisation and cliched labels. Bringing together co-producers Ike and Chuck Clateman, artwork designed by Ike, Ellie Brown and Marwan Kaabourm, and mastered by the esteemed, Brooklyn-based, Heba Kadry (of Bjorke, Nicolas Jaar, et al). An ambitious debut, the LP
cements Thoom as one of the most exciting voices in a new wave of MENA-born artists on the bleeding edge of contemporary music.