Its often enough that places with a neglected cultural infrastructure, are the same places that export the most original of scenes and sounds, almost as if the lack of a proper cultural ecosystem catalyzes its inhabitants to create one that's representative and defiantly hyper local. We saw this with the rise of rap and hiphop in the 80s USA in marginalized African American communities, we also saw this with the emergence of the mahraganat music scene from Cairo's underdeveloped areas - creating a unique, globally widespread sound. 
Similarly, at Kafr El-Dauwar, an industrial city in Egypt's coastal Beheira Governorate, we're now witnessing a different format of the shaa'bi experience, one that was usually reserved for weddings and celebratory gatherings, is now being documented, recorded and captured by one local collective and label by the name of Kafr El-Dauwar Records, or KDR for short. Composed of five key players, the label is run like a tightly knit brotherhood where each member performs his designated role - There's lyricist and composer Suliman, singer and MC Ibrahim X, music producer and keyboardist Yunis, sound engineer and rapper Mo'men, and visual curator, designer and photographer Fathi Hawas. Together, they put out the label's first album, Ibrahim X's Ya Khal Previously working as a DJ, Ibrahim X also had to fill the role of the Nabatshi (MC) where he was constantly praised for his commanding stage presence, energizing one crowd after the other, and from that point on, the idea behind Ya Khal was born - A six track EP that aims to bring the Nabatshi experience into the studio, capturing the tantalizing, infectious energy of a live shaa'bi performance in recorded format, and capture they certainly did. 
While music production follows the traditional shaabi holy trinity of slow, hypnotic drums, saturated bass grooves and electrifying synths, Ibrahim X's vocal delivery on this record is far from typical. Contrary to the auto-tuned drenched vocal melodies that are often associated with the genre, Ibrahim X's vocals on this album arrive in the form of compellingly crisp colloquial poetry recitals written by wordsmith and fellow Kafr Al Dauwar Records founder Suliman. Treading sage wisdom, moral codes and social commentary, Suliman's lyrics are concise and effectively realist, showcasing an unaltered image that is vividly representative of their day to day lives.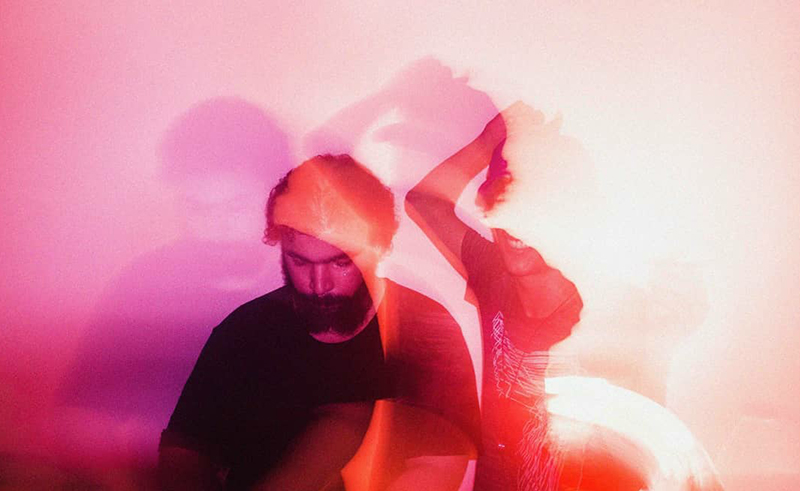 On the album's title track 'Ya Khal', which literally translates to 'O Uncle', Ibrahim X sings of a conversation between him and his uncle who is traditionally a figure that carries wisdom and astute advice, a conversation that revolves around Ibrahim X's disloyal and distrustful friends.  
"Those whom we were chivalrous to did not have pure intentions
And those whom we carried in our hearts fucked us over
Oh Uncle!"
Ibrahim X intensely pleads over hard hitting beats as he further on continues to list the ways his circles were dishonest with him. 
"Look boy, listen carefully!
'Its not about what you say
It's about how you listen.
And those who forcefully live this life will not endure
Neither will those who live it with an assuming easiness. "
By the end of the track, Ibrahim X starts embodying his uncle, speaking words of wisdom and sending one sage advice after the other.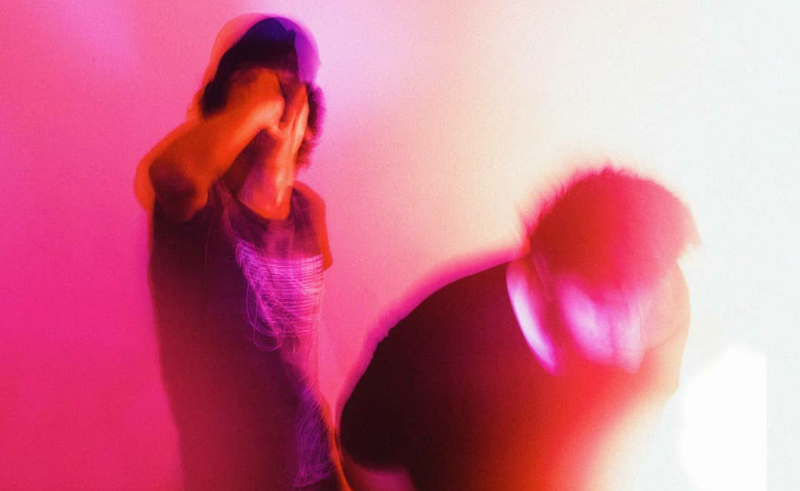 Family and blood ties are a common thread on this record where in 'Hamada AlHout', which translates to 'Hamada The Whale', Ibrahim X recites the happenings of one horrific drug experience where he felt like he was drowning to death and was searching for his brother Hamada AlHout to save him, bring him to the surface.
'The waters are so deep
I'm drowning
Where am I?
Where is Hamada?
Hamada is a whale
Hamada is a whale "   
Ibrahim X sings of the lucid drug experience, further on adding that he's losing his consciousness, swinging left and right and that he refuses to die in such way or form, all the while searching for his brother. 'Hamada AlHout's musical hook is formed of hypnotic, sinister one note melodies, that are performed by a mizmar-laden synthline, dancing away on the repeating beats.   
"One by one, it shall lure you
With a cuff, it shall lock you
With a net, it shall catch you
And then you're completely addicted. "
Similarly in 'Ya Khal', 'Hamada AlHout' exits with Ibrahim X offering advice against the ill harm of addiction, warning of the slippery slope that drug users often find themselves in, drowning in its quicksands. The lyrics on this record arrive with a sense of truthfulness, informing an undeniable, unpretentious conviction, tangibly tethering Ya Khal to reality.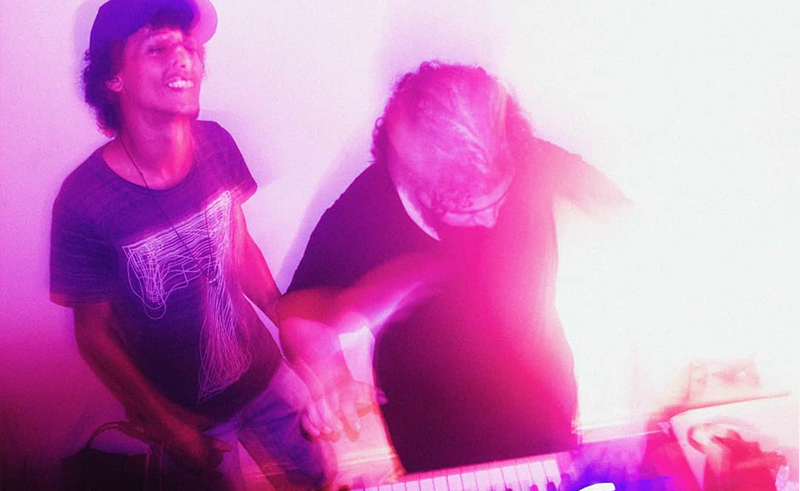 One of the album's highlights, and a personal favorite, has to be '3awa2', which roughly translates to the word 'disruption'. Although thematically and lyrically simple in comparison to the rest of the tracks, '3awa2' acts as the unofficial manifesto of Kafr El-Dauwar records, signaling their arrival into the shaa'bi and mahraganat scene.
"We're the new ones in town
It's not your time anymore
It's truly not your time anymore. " 
Ibrahim X opens up the track with arresting confidence over winding synth lines, re-affirming Kafr Al-Dauwar records as an upcoming entity to be feared and respected. "3awa2, 3awa2, 3awa2." the young MC repeatedly sings the song's hook, further on emphasizing the prowess and disruptive qualities of their music and their presence. 
"Listen and learn
Al Kafr has finally arrived
We're driving and the rest all crashed
We've entranced the Jin, made him dance
Now he has surfaced and materialized."
Ibrahim sings in between the catchy hook, speaking of the potency and hypnotism behind their musical impact, a potency that can single handedly arise the mythical Jin. With a contagious hook and a menacing synth driving the bass laden mahraganat beats, '3awa2' proves to be one high octane dance number any party should not miss.
Ya Khal
is an album that neither presents itself as shaa'bi or mahraganat but rather a new, refreshing format of the genre, one that's driven by a
nabatshi
and his poetic justice. With the emergence of El Minya's HIZZ-signed ABOSahar and his
trobby
form of shaa'bi, it seems the genre is constantly witnessing a progression and evolution that's bound to lead to various colorful interpretations of the sound.
Driven by an impassioned intent to showcase their voice and their story to the world, Kafr El-Dauwar record's Ya Khal is a promisingly defiant debut.