Adding to an already eventful Easter break in Egypt this year, Freedom Music is teaming up with Mahmoud Zidan and Abou Samra's Playground Agency again to present Sound of Ibiza, a three-day mini festival happening across several venues in Sharm El Sheikh.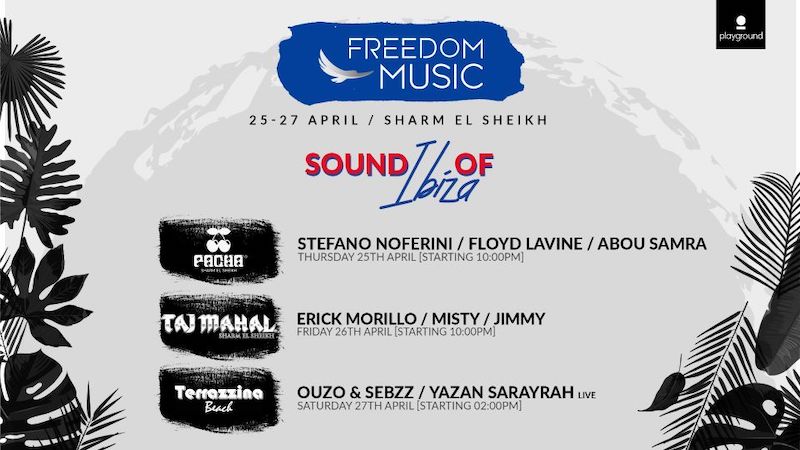 Kicking off on April 25th at the iconic Pacha Sharm, Sound of Ibiza will bring a massive lineup headlined by household name Stefano Noferini, who'll be taking to the decks to showcase his many years of dance floor shaking experience. Also on the bill is the South African RISE series founder and Watergate Berlin resident Floyd Lavine with local support from none other than Abo Samra himself.
The following day the party will be at Taj Mahal, and will see the Subliminal Records boss Erick Morillo make a much anticipated return to Sharm El Sheikh, a city where he performed in on many occasions during the past decade. Joining him on the night will be local veteran Misty and tech house dynamo Jimmy. 
The party will moving to the beach on the 27th for a sunny closing and all-rounded Ibiza experience featuring a trademark B2B set by Ouzo & Sebzz, and a standout live performance from rising Jordanian Yazan Sarayrah. So why visit Ibiza when you can bring Ibiza all the way to you? Information regarding tickets and accommodation is available on Freedom Music's Facebook event page.
Follow Freedom Music on Facebook and Instagram.