We don't want to keep introducing Ahmed Samy again and again, but there's a very important fact worth hammering on: that he's one of the most, if not the most, eclectic DJ in Egypt. After commandeering the Egyptian scene, Samy has, inevitably, found his way onto the international scene.
After hosting Zeina's unfamiliar night and booking Hassan Abou Alam, Berlin's multi-floor club Salon Zur Wilden Renate is inviting Ahmed Samy to grace their decks in Nebel, their monthly night that spans between house, electro and techno. The lineup will also feature forward thinking musicians from across Europe including David Carretta, Sugar, Dasha Redkina, Sedvs, Andrew Claristidge, Laylla Dane, La Mverte and Renate resident and booker Sebastian Voigt.
Samy's Berlin gig will be part of a mini Euro tour, and will be followed by two gigs in Paris and Zurich alongside staple names like Parslea, CAP and 100Hz. 
This also comes as Renate are paying more attention to Middle Eastern talent. "We have an eye on the Egyptian scene and book who we feel adds to that and plays good music." says Karim, PR of Renate.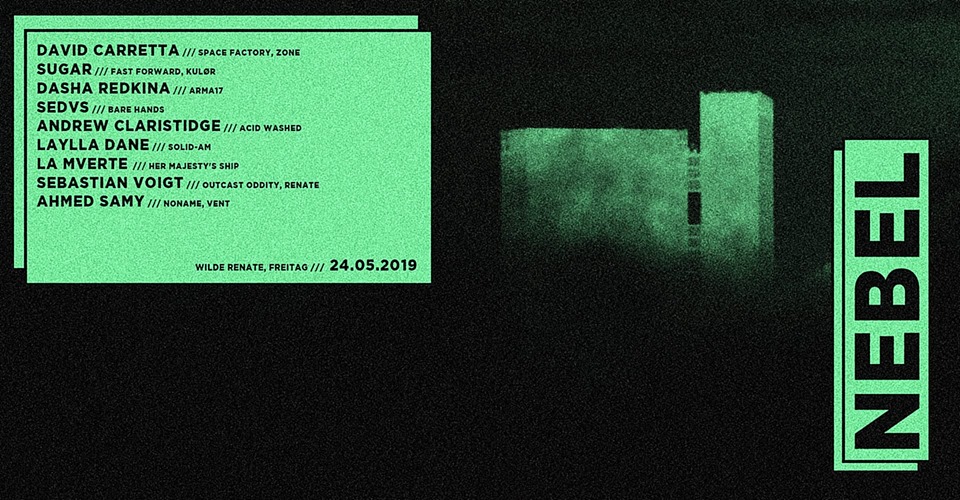 Follow Ahmed Samy on Facebook and Soundcloud.