Detroit bred DJ Delano Smith has been a solid contributor to the dance music scene since its early shaping in the late 1970s. Building a name for himself amongst the first wave of residents in Detroit's clubs, he was one of the early people in the post-disco era shaping the strains of what we now call house. Despite the huge success he made in influencing the club culture in Detroit and his place of birth, Chicago, Delano dropped out DJing in order to pursue education and a safer career. Until the 1990s when he came back to doing his thing, he dove into music production and never looked back again. Almost three decades later, Delano comes to play one of Cairo's coolest parties: outs:de. We sit down with him after his set, and muse on the evolution of dance music.
"I'm going to DJ till I can't walk anymore. Until I can't travel anywhere else. They'll bring a wheelchair for me when I get off the stage. So, I'll be doing it as long as I can, because I love it."
Hi Delano, thanks for giving us some of your time.
Hey, how are you doing? Thanks for having me guys. Great party, great venue...everything is beautiful.
How did you like your Egypt debut?
It's great, I haven't seen much of Cairo yet, but, I'm going out tomorrow! I'll see a lot of things tomorrow.
How did you like the vibe of the party itself?
The vibe was cool. I was surprised, pleasantly surprised at the turn out, and then I was certain that the people were too. The music was great though I was a little underprepared, but next time we'll get it. The setup was good, they have Funktion One everywhere, the lights were great, the sound guy, very professional. Everything. The people dancing to my entire set - I love it. It's my first time seeing the Nile here, and I can't wait to see it in the daytime. The Nile, I thought it was a bit smaller. To tell you the truth, my idea of the Nile, I thought it was like a (small) river, you know what I mean? But, it kind of reminds me of the Detroit river with the buildings and everything. This is awesome, and this little island right here, it's a very nice venue.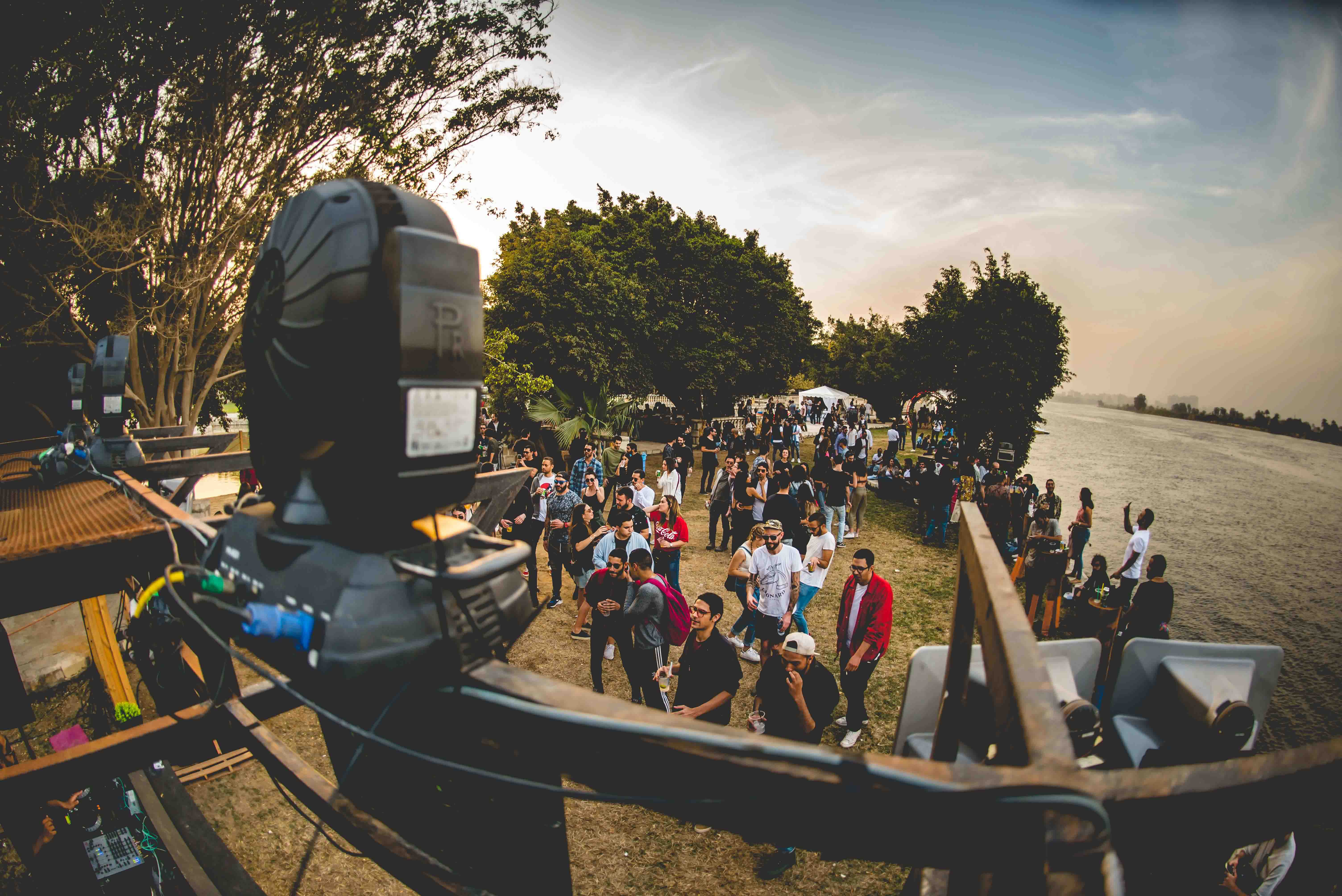 What were your initial reactions when your management told you you were playing Egypt?
You know, the media in the States really paints a bad picture of certain places in the Middle East, this part of the region. So my agent was a little skeptical at first, but I really wanted to come because I've never been here before, so we made it happen. I'm glad I came.
How have you seen the club culture evolve over the years since you are one of the earliest Detroit DJs?
It's changed, the music has changed - technology has really changed the sound in a lot of ways. Back in the day, we didn't have computers to make music, we had to invest in expensive machines and if you didn't have it, you have to go by someone's studio who had it, to produce tracks and everything. So, the landscape for music has changed drastically and it continues to evolve, it changed my opinion and then with all the different genres that sprouted up from house and techno and everything. I think because of technology and computers, it has enabled people that normally won't be producers to produce music because it's easy to create music on a laptop.
So back in the day you guys had limitations, how did this help or push you forward?
Well, my first few releases were all on analog gear, so you had to do the mix live. There was no automation or anything, so you often tried 4-5 times to get the arrangement of the track. Right, because you can "okay okay, I'll cut this cell, cut that out, bring the kick in here" and you can't do that with the analog stuff, but you can do it with computers. I've seen that in hip-hop and I've seen that music changed too.
How did your relationship change with technology. Do you use more digital tools now?
I embraced it, I use both digital and analog depending on what I'm doing. I have two different setups, sometimes I work with computers and sometimes I work with machines, it just depends on how I'm feeling, but there is no doubt that there is more warmth with the analog mixers. You definitely get more warmth. So, I think a lot of the young guys nowadays are really going to machines and these types of things, I think they're really coming back to that. They still incorporate the sequencing, but I think the machines have made a comeback in recent years. It's the only way you'll get that full analog sound.
You've been DJing and producing for over two decades. Has your sound evolved naturally or did you constantly push this evolution?
I think it evolved naturally. You have to kind of go with what's happening, you can't really stick to one sound with the 909. There are only so many variations that you can do. So, I think today, listening to other producers and everything, the technology available now affects and filters that you can do - it kind of makes you evolve.
Do you know any young aspiring producers from this generation?
Yes, there are a lot of Detroit producers, they're not so young, but they don't have the spotlight yet because the industry now is so crowded, it's like everybody is producing right now. When we started, there was no internet, there were no CDs! There was no social media. A lot of that is a driving force behind a lot of the young talent that's out now, nothing against them, but we had to work a little harder back in the day to get your music out there, we actually had to go to conferences and look for a distributor that will pick up your record and distribute everything. There was no Beatport, track source or anything like that. A lot of record stores that were in Europe you didn't know about because there was no internet, unless you actually went there. So, it has changed, the landscape of the whole industry has changed and it's good.
What did you do to take off from being a local DJ to an international DJ?
I started producing records. Just being a DJ is not enough anymore, you have to express yourself beyond the turntable or beyond the CDJ deck. Now is the time where the producer is more of an artist than just DJs.
So, are you considering getting into the business side of the industry?
I'm going to DJ till I can't walk anymore. Until I can't travel anywhere else. They'll bring a wheelchair for me when I get off the stage. So, I'll be doing it as long as I can, because I love it.
Thanks for everything guys! Cairo...one love!