There was once a time when string instruments and synthesisers characterised much of Sudanese music, particularly in 1970s and 1980s. Now, the country's scene young generation of artists are exponentially experimenting with rap and hip-hop, not only as a tool for social and political commentary, but also as a way to translate and navigate the larger, modern Sudanese experience. 
Fueled by the sheer amount of talent coming out of Sudan and Sudanese diaspora, and paving the way for young independent hip-hop artists, are Sudanese producer, Mohammed Seif – better known as AK - and rapper and actor, Ramey Dawoud. Under the banner of the Black Smoke Collective, this movement-in-the-making aims to not only bring together young hip-hop artists, but also graphic designers, video editors and artists from different mediums in a way that celebrates and showcases the country's continual waves of creativity.
Born in Egypt to Sudanese parents, Dawood moved to the US in 1999, where he was exposed to both the traditional Nubian music he heard at home and the music he heard outside of it, which led him to eventually hone a sound that reflected his multicultural upbringing. Dawood released his first album, Diary of a Menace, independently in 2008 and has since received international recognition. The rapper has also starred in the critically acclaimed 2013 film, Faisal Goes West, directed by Bentley Brown and his latest project is the existentially-named EP, I Am Because We Are. 
During that time, he has collaborated with chemist-turned-producer, AK, who originates from Wad Madaini, Sudan. The producer kicked-off his career in music production in 2016 and has worked with hip-hop artists such the US-based G-Salih, Canada-based Mouraine and UAE-based N1Yah, among others. Among his portfolio are songs such as G-Salih's 'Flawless', N1yah's 'Be Good or a Goodbye.' 
We spoke to the duo on creating at home versus in creating diaspora, what they're trying to achieve with this ambitious project, their thoughts on the current Sudanese hip-hop scene and more. Farah: First up, who are the Black Smoke Collective (BSC) and what are you trying to do?
AK: The Black Smoke Collective is a movement Ramey and I created that aims to bring together a team - regardless of their ethnicity, stature etc - build a network of supportive and genuine artists and create an optimum environment. So we thought of creating this group as motivation to be consistent and as a way to inspire each other create raw, genuine music. 
Ramey: Our aim is to bring together artists and grow as a unit without the negative politics of the scene. We see so many amazing talents not getting enough recognition, simply because they don't know how or because they're not in certain circles. BSC brings authenticity to the table. 
Farah: Who are the members of the collective? Are they artists, musicians or both?
. 
Ramey: Currently we are operating as a duo, but we are in talks with a number of artists who will be announced as things become official. For me as a rapper and AK as a producer, music is naturally our number one focus. However, we are affiliated with videographers, graphic designers and artists of different avenues. We also work with non-BSC affiliated artists. We have collaborated with Oddisee, G-Salih and Mouraine, for example. 
AK: It starts with music, but the music that we create will definitely open the door for other activities. There's potential for mentoring and entrepreneurship. It's more than just music.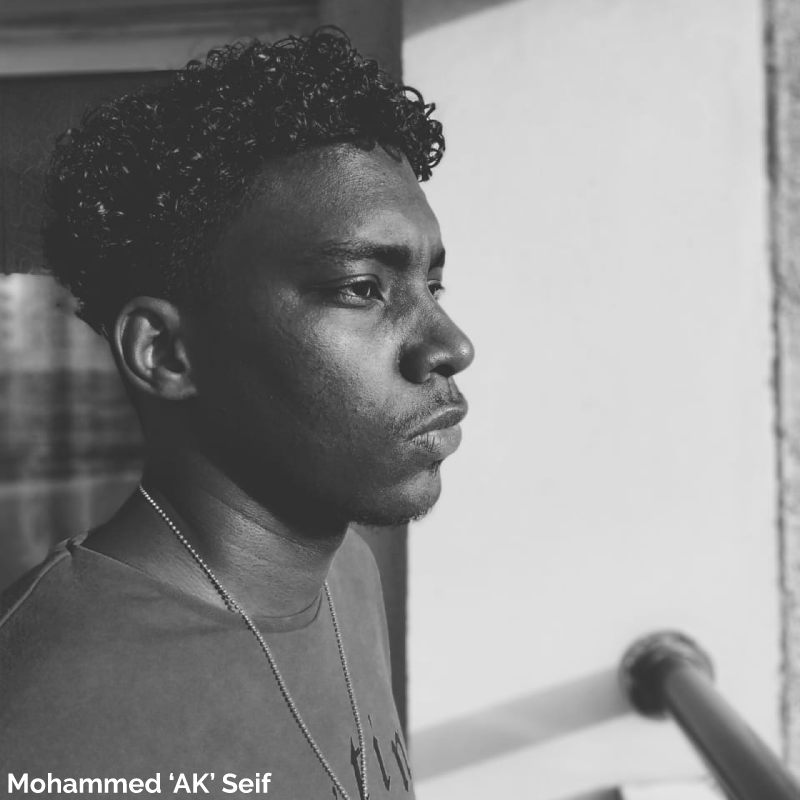 Farah: What are your thoughts on the current Sudanese hip-hop scene? 
Ramey: The scene in Sudan has been growing like wildfire over the past few years. It's currently at the biggest point it's ever been in my eyes, with amazing talent coming out every day. It's beautiful to see. I also see a lot of politics being played behind the scenes, which I'm not a fan of. I'm not directing that towards any specific person. Politics are this business's nature, I guess. As BSC, we tell our stories as they are, whether it's about Sudan or elsewhere. Our goal is to bring our stories to the world.
AK: Hip-hop has had influence on the MENA region for decades. The genre has been garnering attention on a large scale during the past five years, as well as the scene in Sudan. However, we have not yet reached the level of creating our own sound. We're still at the stage of adopting the western style (with a few exceptions). More emphasis is needed on the creation of our own sound that everybody can hear and identify as being regional. So, we need to create our own sound and give it a name, say Sudapop for instance, or 249-hop.

Farah: With that in mind, how would you describe the BSC brand of hip-hop?
AK:  We want to be known for creating relatable music that's not sugar-coated, but is still fun to listen to. We're trying to be as versatile and unique as possible. It starts with hip-hop, but expect us to release a hybrid of the genres that you're used to listening to. Why not mix traditional sounds in it?
Ramey: [It's] Hip-hop with our own unique BSC sound and music that's easy and fun, but still holds a message.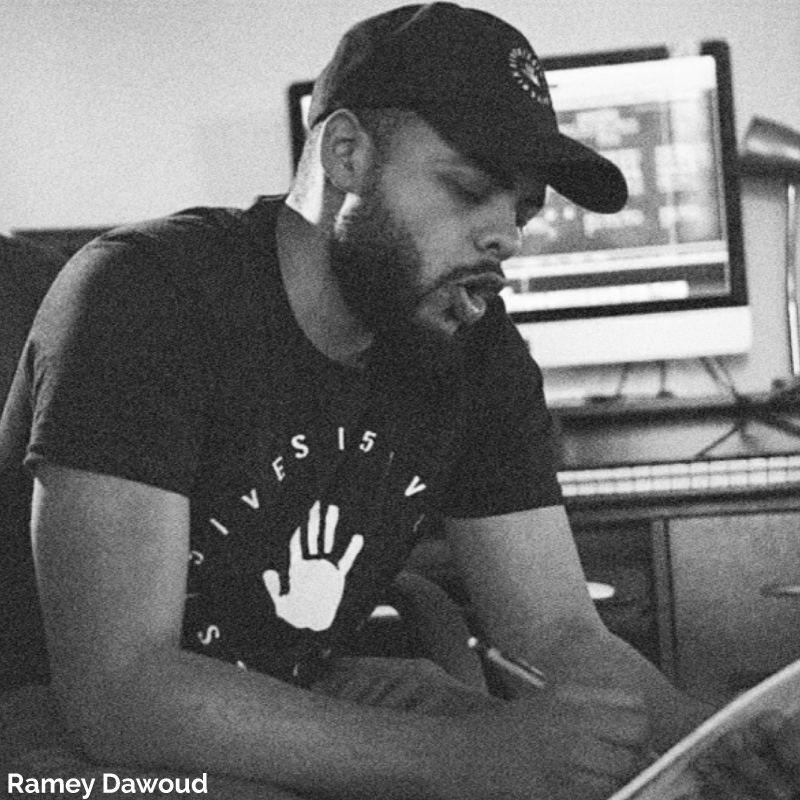 Farah: Has the mixture of east and west helped or hurt that aim?
Ramey: Speaking for myself -  a Sudanese born in Egypt and growing up in Kansas City – I found myself struggling with identity a bit. I was always attached to my Nubian heritage and still am, but when I go to Sudan I still feel like something of an outsider. I get called things like 'Wad Amreeka'. I understand it's meant in good fun but every joke has some truth to it. The same applies in reverse. In the States - with the way politics and society is set up - someone like me is always going to be reminded that he is an outsider. Throughout my artistic journey, I was trying to balance both sides and it was always either this or that. I eventually accepted that I'm a product of both East and West, and then I felt truly at peace and that my music will reflect that through BSC. I'm sure others in the diaspora can relate.
AK: We'll collaborate on music that can gather and connect people from different ethnicities and culture, which relies heavily on the sound and the story that we wanna tell the audience. If the music that we make is unique and believable,  it will combine artists and listeners from east and west. Farah: What is the power of connecting different musicians, especially when you step back and see the contrast between musicians at home and those living in diaspora?
Ramey: Humans are naturally intrigued and curious, even more so when they feel a connection with someone. Home and diaspora each have a different story to tell, but they're stories that belong in the same book. We complete each other in a way. Sometimes you want to write a song or shoot a video and something feels missing that can only be achieved by bringing an artist from 'back home' on it or visiting a specific location. When both sides come together, beautiful and powerful music can be created. BSC believes in knowing yourself and being yourself through your art.
AK: Our goal is to look for talented artists who are willing to cultivate their talent and want to be heard - regardless of their status/ethnicity - but are not receiving the attention they deserve. This includes people who somewhat share the same goals and views as us.
Follow Black Smoke Collective on Instagram.