Hüma Utku, aka Roads At Night (R.A.N.) is a rhythmic/ambient electronic producer hailing from Istanbul and based in Berlin. Hüma grew up in a family where music was part of daily life, and she started playing the piano at 14. A few years later she got into production, and by 20 had released her first online album. She has been active as R.A.N. since mid 2015, when she released her debut album Her Trembling Ceased. 
Her music is dark and personal, drawing from experiences, feelings and thoughts with "elements of industrial, drone, modern classical and even techno." Having visited Berlin and fallen in love with the fresh feeling she got from it, as opposed to the "ancient and heavy feeling" of Istanbul, she decided to move there and escape Istanbul's bubble, and has now lived there six years, where she gigs extensively. 
For someone deeply into industrial, darkwave and EBM, Berlin's thriving electronic scene was a perfect place for Hüma to incubate her talent. However, as is common with many ex-patriate artists, Hüma found herself being drawn back to the music of her culture, in her case Anatolian music, and it has begun to surface in her new material alongside her old influences. This is an experience we hear often from musicians who originally fled their home in search of outside inspiration for what they view as fresher pastures. Though in this process we are all able to shed some of what was holding us down in the mire of familiarity and quotidian life, eventually it seems that air cleared by distance allows us to reengage with elements of that life that nurture growth. Perhaps we are eventually able to shed the conception of the art and tradition of our own cultures as a shackle, and this allows an artist to review that art of their heritage with renewed eyes and appreciation; or is it nostalgia and homesickness that fuels this return? 
This past month, Hüma concluded a month-long Cairo residency at Yara Mekawei's Submarine Studio, in which she focused on it not as a period of production, but as "a period of intake," setting her sights on understanding the alternative music scene in Cairo, attending traditional music events, networking, and doing field recordings. Her visit culminated in a performance at El Warsha, Hüma's first ever time playing in a private venue. 
This stop in Cairo was the first for Hüma on a journey to connect with the Middle East, on levels both sonic and humanitarian, and foment artistic conversation between regional scenes in light of drawing focus away from the outside and more towards cultivating creative prosperity right here. Hüma was gracious enough to give us an insight into her Cairo experience and absorbing sounds of the landscape.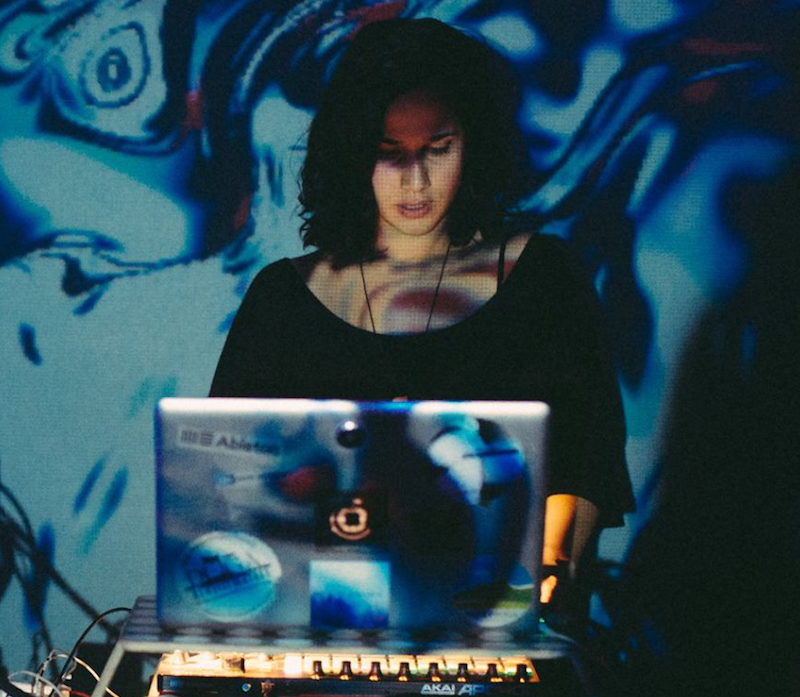 "What matters in the end, is to be able to connect with people who have an understanding of what you're trying to transmit."
How did you happen to get a residency in Cairo?
Although it hasn't been this way before but what has been going on politically in the Middle East for more than a decade, has recently started finding its way into my work both sonically and conceptually. I found myself asking what I can do as a person who comes from this land, to help myself relieve the pain that this endless turmoil has been causing and also what I can do as an artist to reach out to other artists in similar regional scenes. Not all would agree, but I personally believe we have a certain responsibility to connect and lead, yet we are pretty much out of touch with each other. For understandable reasons we are more focused on what's going on in the West, but we're clueless about the alternative music trends in the capitals of our region. We need to be aware of each other and we need to collaborate. I personally wanted to see what I can do and felt the need to go on an 'expedition' to -hopefully- start building a network between us as well as collect inspiration for my own work. So I started with Cairo and will go on from there. It's just the first step of a long journey.
What did you think of working with Yara Mekawei and Submarine Studios?
She's very competent. It was a pleasure to work with her, really. She completely understood why I was there and helped me greatly to get a better understanding of the scene as well as introducing me to many artists for me to build a network. Submarine became my home and I even played a private live session there before I left. It was a special time.
Did being in Egypt affect your aesthetic choices or the conceptual background for your music?
It definitely changed my perspective. That's the least I can say. Being there gave me a deeper knowledge about the social changes and its projection on art in a way that I would not be able to understand from afar. Certain sounds stuck with me, so I think they will reveal themselves in my music in the near future.
You spent a month here, and it looks like you managed to see a lot of music. What were a few of the coolest things you saw?
I watched Islam Chipsy, which was a very special experience as I had no idea what was awaiting me. On a more serious note, watching Mazaher Ensemble who perform Zar music, was a musical highlight. Also, I cannot skip the RBMA Jamhoureya event where four experimental electronic music producers were paired with traditional musicians and singers from all around Egypt for collaborations. These two nights were the points where I said 'this is why I'm here.'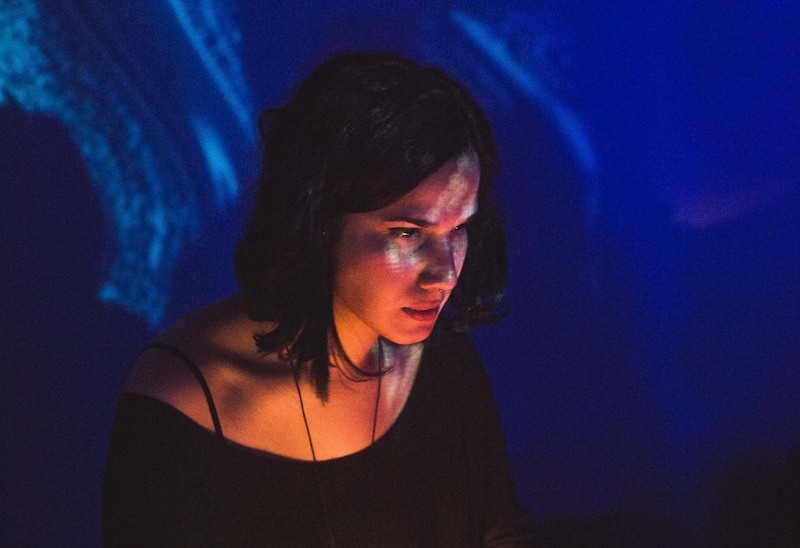 What do you think of the music scene in Cairo in general? In comparison to Berlin and Istanbul, what is it lacking? Where does it exceed if anywhere?
I have made myself familiar with mostly the alternative electronic music scene there. I really cannot compare it to Berlin or Istanbul but I can say that in Cairo there seem to be issues arising from a few things in the recent years. There seem to be many artists moving abroad, lack of funds, lack of venues and the decrease of interest in the audience for non-dance music. The famous 'Egyptian time' doesn't help with carrying out successful events either. So from what I've seen there's a certain jadedness and frustration in the scene. Yet against all odds, there are also people who have dedicated themselves to make things work and present the audience with other alternatives. I really respect that. On the other hand, there's such a rich culture and history of music in Egypt in general, it's a feast for anyone who's looking to get some inspiration.
After Cairo, R.A.N. headed to Beirut to perform alongside Aya Metwalli, and has upcoming sets in Istanbul. Post Middle East tour, she will head back to Berlin to work on new material, processing what she has collected over the past few months and in Cairo, and initiate some collaborations with artists she has met along the way. Beyond that, she hopes "to get involved in more social projects where I can use music to contribute to social change."
Keep an eye out for new releases from R.A.N. Learn more on her website and follow her on SoundCloud and Facebook. 
Main image by Muhammad Saleh