International party series Cercle has been long known for pairing incredible artists with breathtaking locations and live streaming them to the world. From their humble beginnings in their home country of France, to jet-setting across the globe, Cercle have achieved in just a few short years what other promoters dream of. 
In late October of this year Cercle brought stalwart French house DJ Sébastien Léger to Egypt for a special live modular performance at the Great Pyramids of Giza which is now nearly hitting three million views on Facebook alone. Before the live stream we spoke with Derek Barbolla, co-founder of Cercle about actualizing a long held dream with their first show in Egypt, surprisingly cooperative customs, and the potential of VR parties.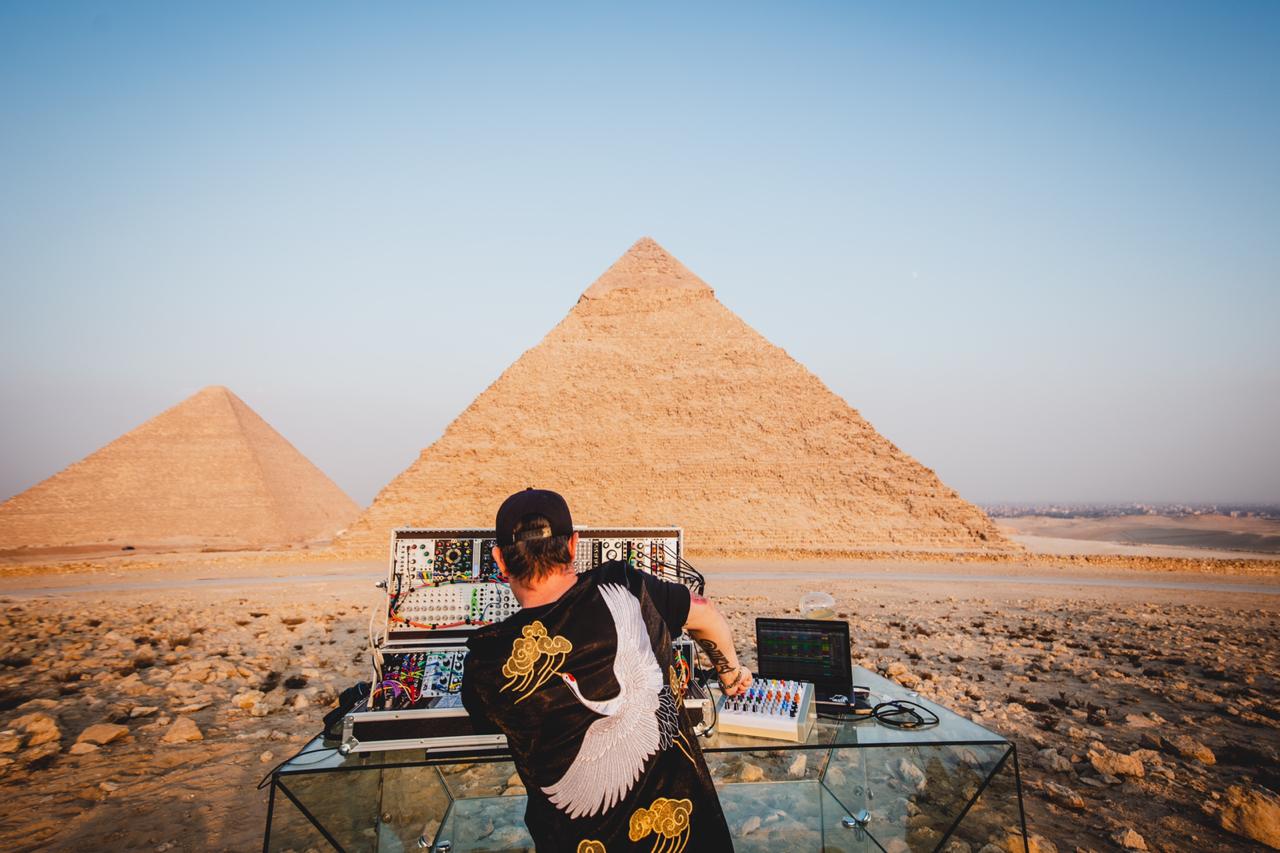 Sébastien Léger live @ The Pyramids for Cercle
So about a couple years ago, you did an interview with Magnetic Magazine, where you told them that your dream location for hosting Cercle would be the Pyramids of Giza. Now that this dream is really happening, how does it feel?
It's kind of magical. These kinds of shows are really, really big, and really symbolic. I'm very, very excited. I think the rest of the team is very excited. I spoke with Sebastian a lot and he's really happy about the show, but a bit nervous too. So there is a lot of tension, but that's what we like.
I imagine you guys are rushing to putting it all together, scouting locations, setting up.
Yeah, I came to Egypt one month ago just for this shoot. And when I arrived, you know, I was like, "Whoa," we're doing Cercle in a place that's really full of history, and also a recognizable symbol in the whole world. We were really excited.
So have you been only in Cairo? Now? Have you gone around other parts of the region?
For now only Cairo. We have another shoot in another part of Egypt but unfortunately I can't really speak about it. After this we will go back to France, and hopefully do some other things in Egypt in the future. 
Would you consider this a big milestone for Cercle? 
Yeah, it's a milestone. The Pyramids of Giza are one of the wonders of the world, of course it's a big milestone. I think, over the past four years of Cercle there have been some milestones, you know, our first show at the Eiffel Tower, the castle of Fontainebleau with Boris [Brejcha], and this one. It's really a milestone for us. 
Were there any unique challenges or logistical things that came up with this shoot in particularly?
Not really, everyone has been really, really cooperative with us. Our local promoter Playground has been doing a very good job. So I mean, for now, we don't have any hiccups. I hope it will stay like this. It has been difficult to get all the permits, you know, it took]maybe a year or something to get all the permits. I think that was the most difficult thing. Maybe shipping the equipment… it's a lot of equipment. I would say these are the two main things.
Were there any issues bringing in a lot of equipment to do the show?
Customs were really really nice. I don't know if we were lucky or not, but it went really smoothly. It was one of the smoothest experiences I've had with customs. I think things were really well prepared by Playground.
How do you usually pair artists with the locations you use? What's that process like?
The process is our artistic director's job, and usually, we try to create a story between the location and the artist. Of course, it's not always the same story, but it's the synergy between the artist, or between his/her music and the location. In this case Sebastian has made a track for the show which will be released on the 19th of November. The track matched the place perfectly, you'll listen to it in just a few hours.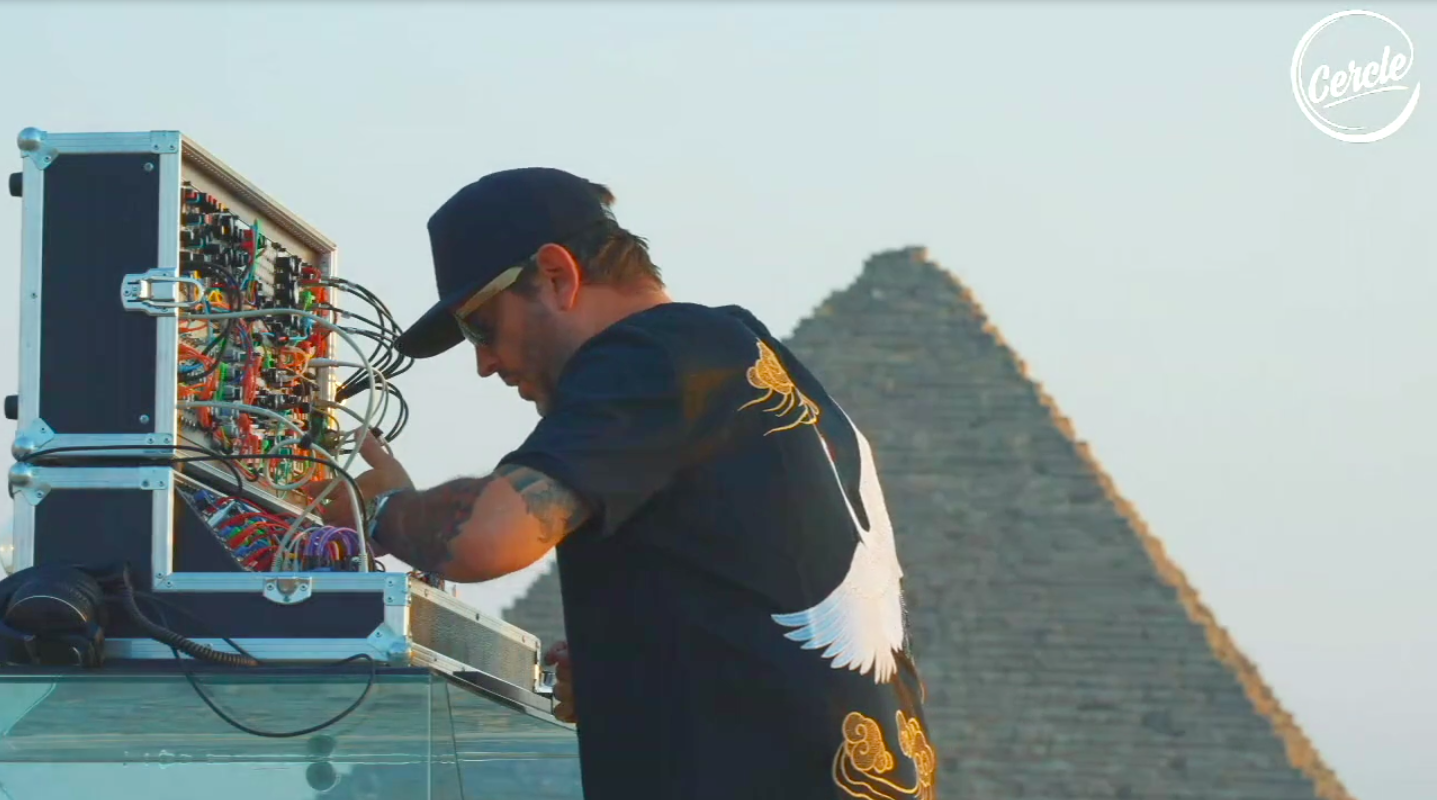 Sébastien Léger live @ The Pyramids for Cercle
So Cercle has been throwing stream events for quite a long time, and now that in the States and in Europe there's no real live music happening aside from very small events, sometimes sitting down and sometimes outdoors, do you feel like Cercle occupies the same space as it did before or are your goals different?
No. I think that livestreaming has been a real game changer for artists to be able to express themselves during the quarantine, so I think streaming is really a great thing. Of course, we've done this before COVID, but we have our way of doing it, and I think there are a lot of other ways to do it, like VR for example.
Burning Man did it, and some artists like Dixon, for example. I think for ourselves we always try to set the standards higher and make our videos better. We still do what we know best and what we're used to doing.
What do you think of VR?
Personally, for now, I feel that it's not still not on point, you know? I think there is a very huge opportunity in it, and we could do something really crazy in the future. But for now, it's not on point. I didn't really feel it when I tried it. I didn't really feel like I was inside some real word. Maybe that's my point of view.
Being used to partying in club spaces for so long, the impact of the music is something you just don't get if you're in a virtual club. 
Yeah, it's not the same. It's not for us. We are really invested in reality. We want to show the reality of the world. So I think that I am not that interested in virtual reality right now but I think that we could do something really great in the future.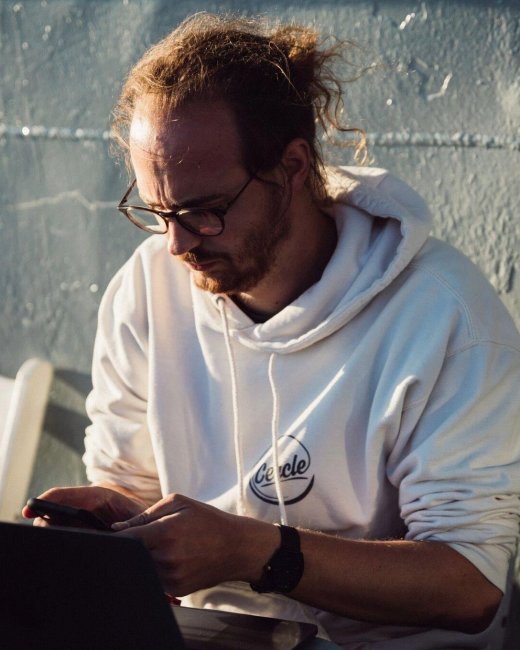 Cercle Founder Derek Barbolla
Has everything that's going on with COVID affected your ability to travel. Like you're recently been in Croatia, Turkey and Spain. Are there places for you that are now off the table?
Yeah, of course. We had 15 shows planned this year, and we had to cancel and postpone them to later on. We don't know when they will happen. But also there are a lot of opportunities in the countries where we can still go.
So now that the previous dream for Cercle is almost a reality, what's next?
Next would be space, maybe… 
Stay tuned for our interview with Sébastien Léger next week and watch him perform live at the Pyramids here.
Follow Cercle on
Facebook
, Youtube and
Instagram