Growing up as a third culture kid can be quite tough, especially when it comes to explaining where exactly home is. Swiss-Egyptian by blood, Jordanian by adolescence,  talented vocalist by nature, Nour Fahmy (better known as not.fay) has grounded her roots in an alternative RnB scene, weaving heartfelt lyrics with lush melodies and chill wave type-beats. 
not.fay can definitely be labelled as one of the most proficient and productive artists of the first half of this new decade, regardless of Covid-19's unprecedented impact on 2020. Her recent releases have been taking the internet by storm, gathering over 80k monthly listeners on her Spotify alone and attracting a solid 50k followers on her Instagram. Very active and close to her audience, Nour definitely punches above her weight category. 
Far from being a newcomer to the world of music, not.fay has worked within the industry for some time now, only recently putting out music under her own name (to ever increasing acclaim). She's also hit number 27 in the UK music charts, been selected by public vote to open for the Strawberries & Creem festival, and almost opened for Bhad Bhabie's hotly-anticipated but cancelled gig in Jordan - topics that we dig further into when we sat down with her.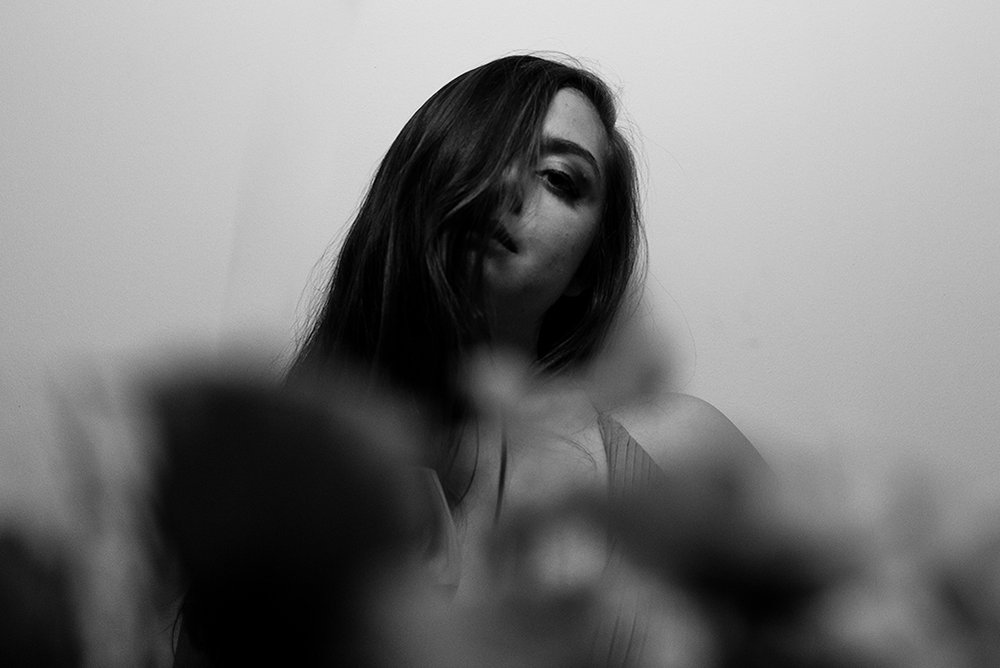 How did you get started in music? Is it true you used to work as a ghostwriter?

I first started making music anonymously. No one around me knew. I just played it off as a hobby at a time where I was already making money featuring and songwriting for other artists. 
I was mainly active on Soundbetter, a platform where you can hire singers, songwriters and producers to help you with anything music-related. That's how I kind-of got into it and learnt how things worked while developing new skills at the same time. I was usually hired to sing on electro/house tracks or for writing tasks. I kept on doing this for a couple of years and have kept a very positive image of this experience as I got to meet loads of people that I still interact and work with today. 
How did it feel being paid to do that kind of work?
I feel like it also had a huge influence on my confidence and began thinking that if people are willing to pay me to do this, then it surely means that I can do it on my own. I'm an artist at the core and want to produce my own art and that's not possible if you're constantly helping others reach their goals instead of yours so I just got cracking with it.
Well, it clearly paid off because your track, #CandyCrush, made it onto the UK charts - how did that feel?
It's always amazing to see little wins like that so early on [in my career], and I'm always so amazed at everything I achieve. It happened two years ago and I had just started pursuing music professionally - before that I was mainly working on music for other artists, doing vocals for producers and DJs, but had just started releasing my own. 
I'm very much always focused on my successes and feel so empowered and driven all the time, especially when I see that it pays off. Being in your early 20s and seeing your dreams manifest is unreal, and there isn't a single day I'm not thankful for not only these opportunities but also my ability to never lose focus and drive.


Having a song listed on the charts changed a lot of things but it wasn't anything drastic. It mainly got me press coverage and obviously increased the numbers of my socials. However I think that the main and best thing that's come out of this is just being able to add that to my portfolio and being acknowledged publicly.
Performing at S&C Festival in 2017 must have been a real highlight for you too.
I was so excited to open for S&C festival. It was very unexpected, and happened quite randomly! I was with a friend who was going to attend S&C and said that I should come along. I said 'I'll come when I perform', and… next thing you know it actually happened. 
They were looking for artist submissions to open the festival, and I submitted. I got chosen as a finalist, and then the public voted and I won! I was so excited. 
It definitely helped move things along for me. I am not a huge festival-goer myself, I always say I'll go when I perform, just like S&C. I am SO looking forward to performing at more festivals, the idea is just so exciting to me ! If Covid-19 hadn't hit, this would've been a year of performing for me for sure. But hey, next year hopefully !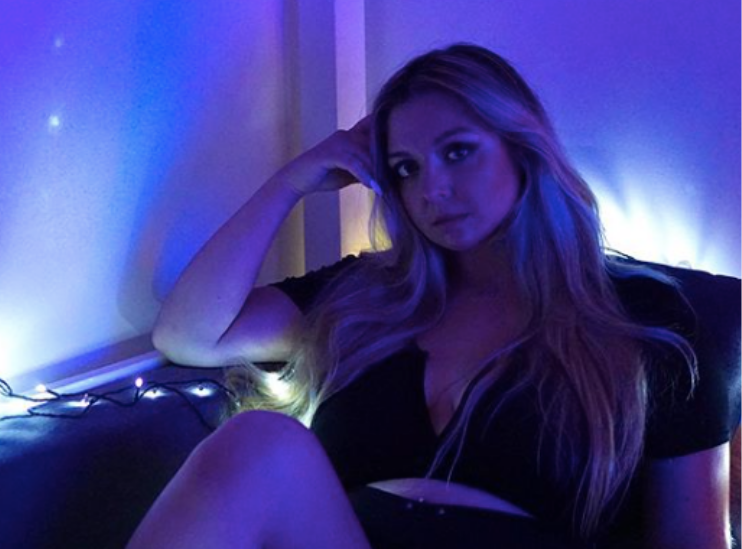 We can't have you hear and not ask you about the Bhad Bhabie incident...
I always find it funny talking about this. I remember seeing the whole thing unfold on Twitter and thinking, "what the hell is going on?" It was a little strange. I was living in London at the time, and was given the opportunity by the amazing Sanad Kteshat to open for Bhad Bhabie in Amman where I grew up. 
I was personally really excited, but I could already tell there were mixed opinions about this taking place. People weren't happy she was going to be in Amman one day, and Tel Aviv the next for obvious reasons. But I think it was mainly the picture of her that surfaced that had the caption that said 'Bhabie supports Israel' or something like that. Truth is I don't even know for sure what did it, everything happened so quickly and suddenly people were coming at me questioning my morals when I had no idea she had said or done anything. 
Where does politics fit into the picture?
I'm very vocal about my political views, and 100% pro-Palestine. If you scroll through my Twitter or watch my stories you'll see my political opinions are not kept a secret. I do think there shouldn't have been a date in Amman followed by a date in Tel Aviv, in fact I don't think there should have been a date in Tel Aviv to begin with; and I do think that she should have been more sensitive about the situation in the region, and made aware of the facts and the repercussions actions and words can have.
Follow not.fay on
Facebook
, and
Instagram
.