Turkey's underground music scene has always been extremely diverse and colourful, particularly the scene in Istanbul. As Underground Istanbul, we had initially focused on the electronic music scenes, though we've recently broadened our perspective with an interest in the growing queer scene, which has become a unique source of artistic expression. The rap scene has always boomed in recent times and it's this cocktail of sounds that has made Istanbul's scene one of the most exciting around.
Who are musicians and artists pushing the scene forward? Well to explain that, we'll first need to provide you with a little bit of background. 'Resistance' culture in Istanbul is made up of the usual Middle Eastern risk-taking habits, along with some adopted European practices. The political climate and the music scene seem to be always working against each other and the situation keeps getting harsher artists and minorities by the day.
Erdogan's ruling party, which has been in power since 2002, has gradually sharpened the discourse over the years and broadened the offensive rhetoric against minorities. With the Gezi Park protests, the people began to show their dissent, but these events led Erdoğan and his nationalist coalition to embrace actions and rhetoric that are even more aggressive. While Generation Z wanted to simply live their lives, the government kept on attacking their lifestyles and, while the youth values political correctness and takes a gentle stance against minorities, the government did not give up on discriminating.
The Pride Walk, which was held for the first time with 30-40 people in 2003, has been able to attract more and more participants each subsequent year. This led to the first police intervention to The Pride Walk in 2015, and every year after that, large efforts were made to prevent the walk from happening.
Access to social media sites such as Youtube, Wikipedia, and Twitter was restricted many times since 2007. Even today, there is always the change that one might get up in the morning and try to access one of these websites, and find out that the services were banned last night while they were sleeping or the connection to that social media platform was 'slowed down' for some reason.
Today, while some have already given up their passion for music, others are trying their best to go through this period of uncertainty - made all the more uncertain by the pandemic - by focusing on productivity boost. Meanwhile, we, as Underground Istanbul, are trying our best to support our local scene and to discover novel ways to do it. We are more than flattered to present you today a small pick from the diverse scene of Istanbul's electronic music scene.
ALGORAVE ISTANBUL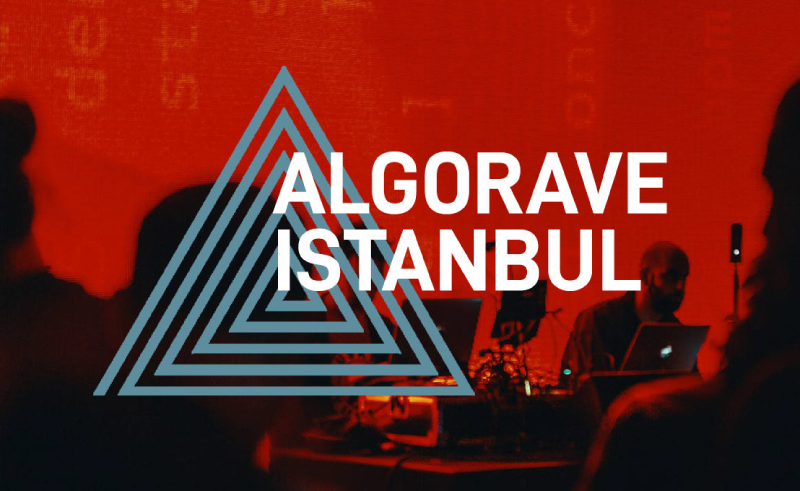 Algorave İstanbul is a unique community that aims to unite the creative coders of İstanbul, and spread their work. What is creative coding? It's exactly like it sounds: computer programming that aims to create something expressive, rather than something functional. Made up of musicians, visual artists, researchers, tech-enthusiasts, academics and anyone with an interest in creative coding, the community welcomes one and all - a philosophy that saw its number of participants triple in a matter of months. Algorave İstanbul currently curates the compilation series,Thread #iter, and collaborates with another prolific Istanbul-based community, Root Radio.
REVERIE FALLS ON ALL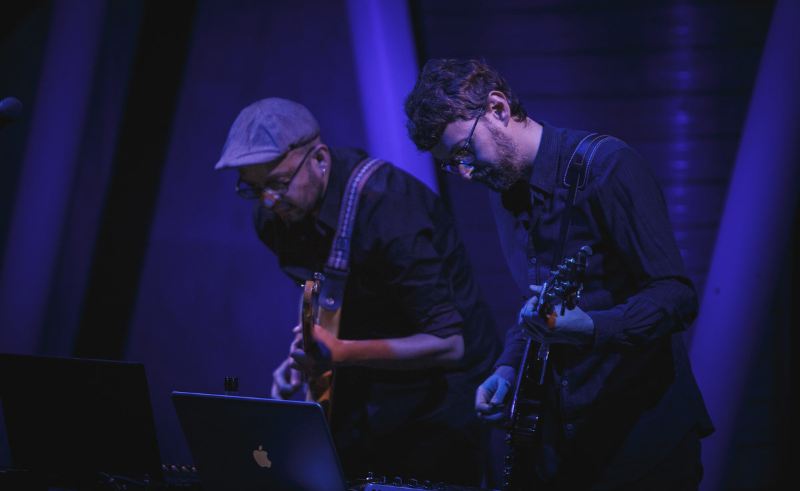 Barkın Engin and Burak Tamer came together in 2003 to form the eclectic, versatile Reverie Falls on All. Across almost two decades, the duo have looked to a sprawling selection of influences that they seamlessly weaved into contemporary electronic music.  It's their live performances where they really shine, however, with Engin and Tamer creating organic electronic/acoustic layers of sound that dissolve into and evolve from their compositions. Off the back of their December 2020 single, 'Elusive Self', the duo are set to release a new album in 2021.
ŞEVKET AKINCI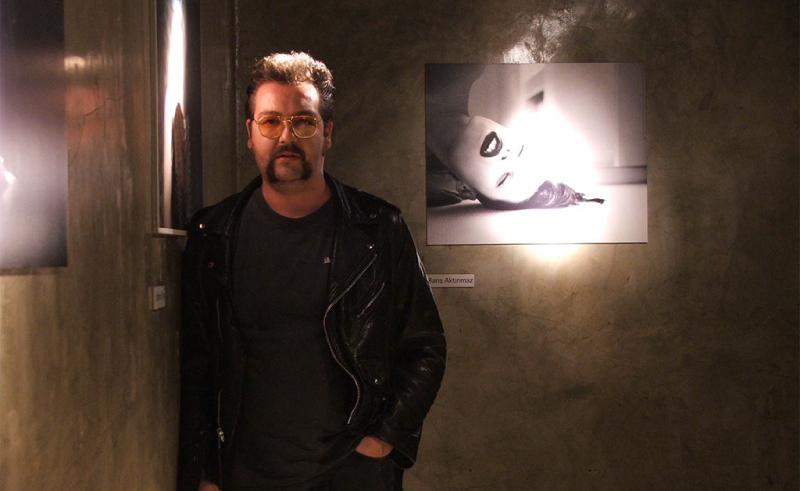 Guitarist, composer, improviser, arranger, producer and occasional unbridled experimentalist. There are few musicians on the scene today as nebulous as Şevket Akıncı. Even as he nears his 50th birthday, the Berklee College graduate refuses to be bound by genre, and has explored  jazz, country, folk, electronic, punk and even classical. A renaissance man in the music sense, he released his first album, Open on the Abyss, way back in 1996 with one of its tracks, 'Autumn Escape', finding itself on Roll Magazine's list of the best 100 songs in the last 30 years.
MX. SÜR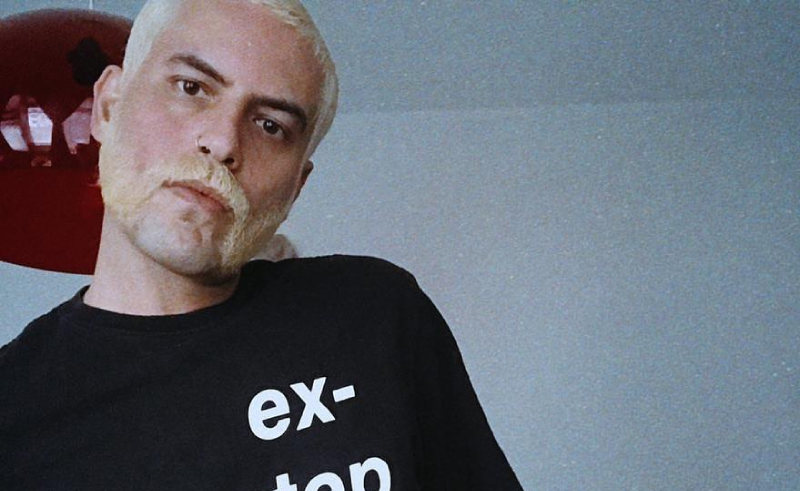 Since emerging on the scene in 2007, Mx. Sür has pushed one simple concept: the uniting power of music and dance. Jumping between genres on a whim, Mx. Sür also came to contribute to the creation of two of Istanbul's most unique spaces, Wake Up Call and Suma Beach. Standing as one of the scene's most outspoken queer voices, they are also behind prolific queer party series such as Come to Mama!, TUTTIFRUITI and XES. Mx. Sür's latest project comes in the form of his recently founded label, XSAM Recordings, which made quite the first impression with the release of 'ALAN2020', a queer anthem by Mx. Sür and Q-bra.
GÜNCE ACI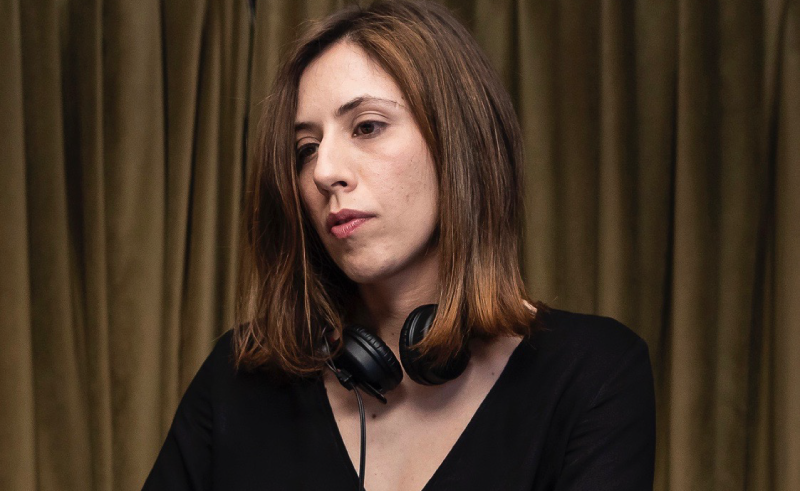 Istanbul native, Günce Aci, is a mainstay of the city's underground music scene and has also made waves across the rest of Europe. The DJ and producer is influenced most by indie-dance, new want and electronic and has released original tracks and remixes on labels such as Ombra Intl, Nein, Esthetique and Dogs&Vultures. Her last release, Extent, arrived in September and there are currently several EPs in the pipeline on Belly Dance Services, NEIN and Factor City Records.
ELZ AND THE CULT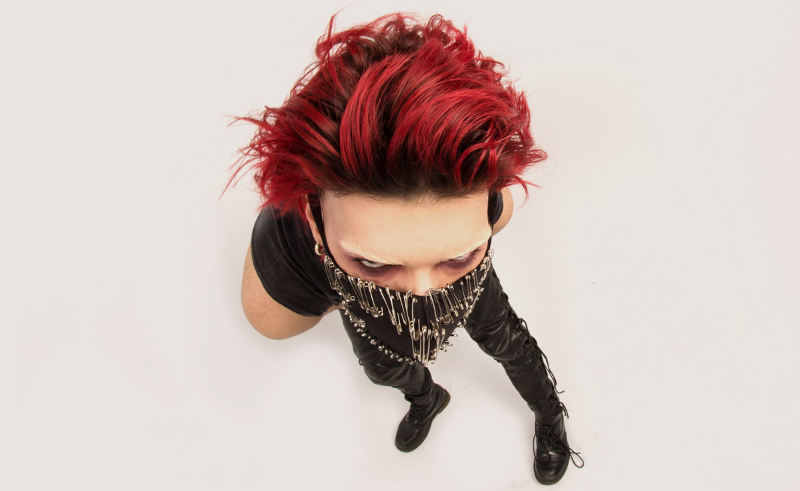 It was in 2016 that Elz and the Cult first rose to fame, gaining critical and commercial acclaim for their memorable single, 'I Did This to Myself', which fused industrial music with pop and goth undertones. Elz became Elz and the Cult when Eylul Deniz (synthesiser) and Efe Akincioglu (bass guitar) came together to form a group that has come to occupy a unique place on the scene with their often haunting, always theatrical shows. The trio went on to perform on the same bill as the likes of The Soft Moon and Drab  Majesty, while their 2018 album,Psychodrama, is still celebrated today as one of the most unique pieces of music to come out of Istanbul's eclectic underground scene.
OKAY VIVIAN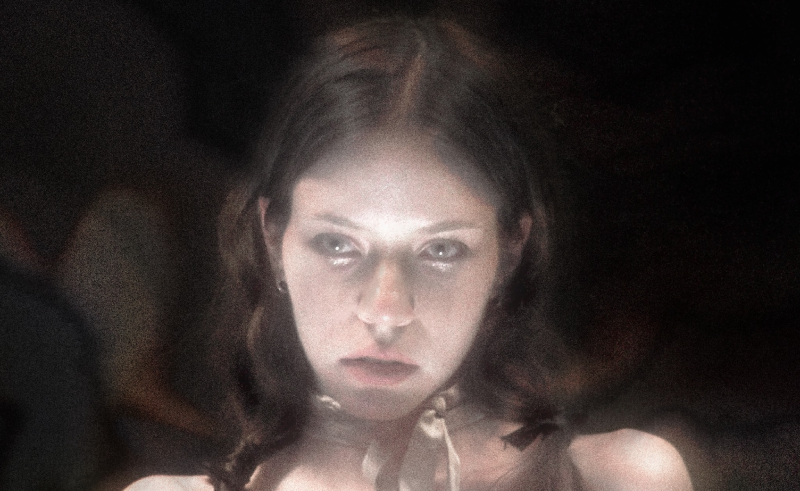 The alter ego of Turkish singer and producer, Pervin Güzeldere, Okay Vivian presents a unique brand of experimental minimal music that uses catchy pop elements, ethereal silent spaces with heavy beats, scattered vocals, breaths and whispers. Since 2018 she has released two singles and an EP, and has taken her memorable audiovisual performance,
Wildflowers That Cannot Move But Can Bend and Twist
, to Ankara and even further beyond to Berlin. This month, she released her debut LP,
Saye
, on Polish label, IA.
BERKE CAN ÖZCAN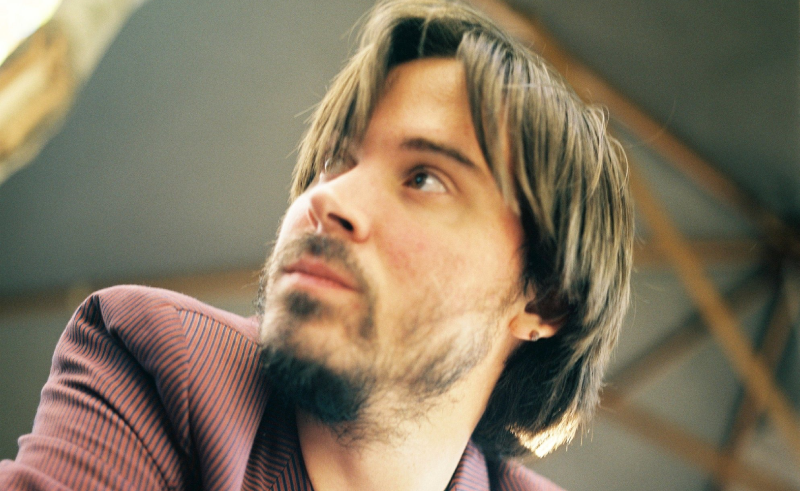 While originally a drummer, Berke Can Özcan is a man of many talents - he plays numerous instruments, writes, sings, produces and even owns his own digital label, Who Are We Who We Are. A citizen of the world, he has travelled for his art and found influences wherever he has gone. Said influences man infested best in a unique solo show based around a large set of self-made instruments, steel drums, chimes, goons and log drums - a cacophony that went on to see him release his latest album, Mountains are Mountains. Never a man to stand still for too long, Berke is as eclectic and versatile as they come.
HICCUP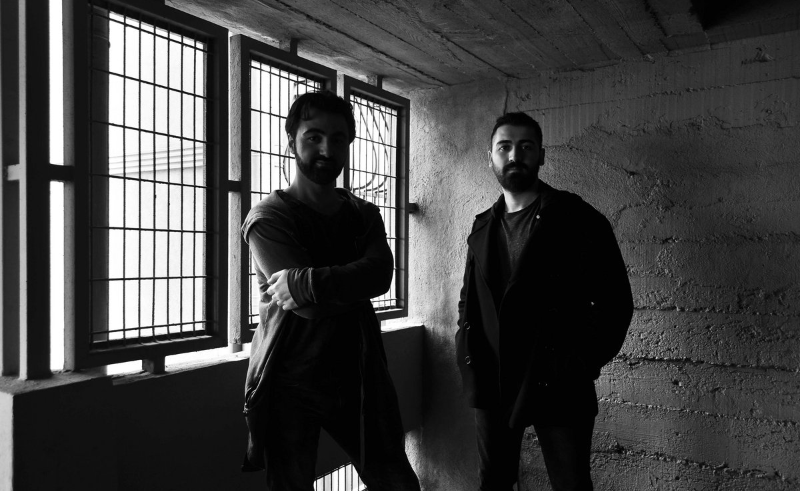 Istanbul-based live techno duo HICCUP started in 2015 as an out-loud reaction. The duo has five releases on their imprint, avosync, two of which are currently on vinyl. Influenced by the sonic era at the beginning of the millennium, the duo also focuses on what the moment brings, reflecting a mixture of their past inspirations and the zeitgeist of their time.
RIZA GOBELEZ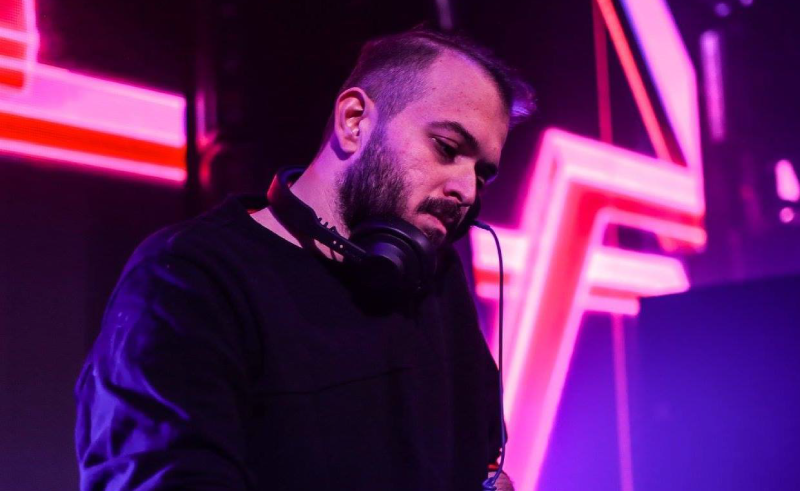 Hailing from Utrecht, the Netherlands, Riza Gobelez, is a techno artist that has a unique style of both producing and DJing. Rather than lining up similar sounds or tracks that sound good together, Gobelez's approach to both producing and playing is spontaneous. Making a successful start in his home-town Istanbul, Gobelez is one of the most successful new generation artists from Turkey. He has released tracks on Intec Digital, Codex, ELEVATE, Jeton Records, Transmit Recording and Drum Tunnel Recordings, as well on Jeton Records, in collaboration with the label's head, Ferhat Albayrak. He's also shared the stage with some pretty big names, including Len Faki, Christian Smith, Mark Broom and the one and only Carl Cox.
BARIŞ ERGÜN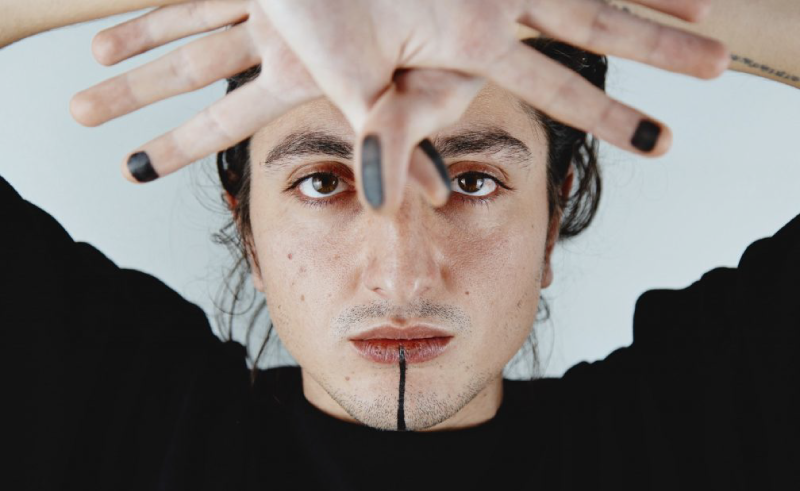 As a sound engineer, producer and experimental electronic music composer, Barış Ergün, has a more unique perspective on creating music than most. He is influenced by a wide range of music from hardcore to free jazz and electro acoustics, which he shapes into a signature sound that that can best be described as enduring, dark, intense noisy soundscapes composed in an environment built with earth tones.
YOLCU
Turkish-British act, Yolcu, first came to be when Turkey's Dağtaş and the UK's Joe Conchie came together while studying Sonic arts in Istanbul of some kind of symbiotic, mutual exploration of each other's cultural and music heritage. Things really took off in Autumn, 2020 with the release of two singles and an EP that encapsulated their unique meld of sounds. Their debut single, 'A Hunter and the Prey', arrived as a propulsive piece of electronic featuring soaring vocals, while their follow-up, 'The Somewhere', sits somewhere very different on the musical spectrum. Fusing a distorted hip-hop beat with bağlama (or saz), the end result is a unique Anatolian-themed anthem. The two tracks, alongside microtonal indie-dance track 'Beat a Dead Horse', came together to form their debut EP, In Stream - the tip of an iceberg that has plenty of more in store this year.
BURAK SERTER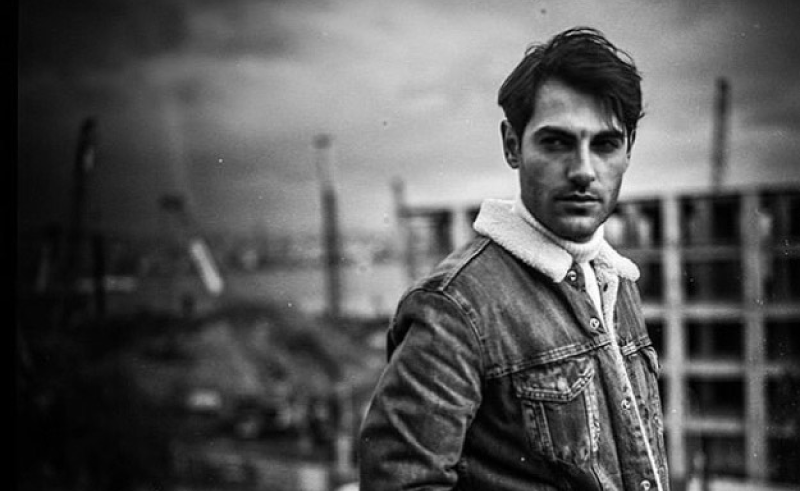 Having moved to Istanbul to study audio production and sound engineering, Burak Sertar has barely sat still in the context of making music. Working in various studios as a recording and live sound engineer, Serter was perfectly placed to launch his own music career, which he did as a member of various bands on the country's alternative music scene. As a solo act, his interests lay in electronic music, with his debut solo EP, See You There, dropping in 2019 on Babajım Records to acclaim.
Follow Underground Istanbul on Instagram.