Do you think that DJ Kool Herc, one of hip-hop's founding fathers, would have ever imagined that a culture that started in the late 1970's in the Bronx, New York would go on and take over the world and become the most listened to genre of music and a culture that embraces creativity and expression of oneself?
I always wondered about that. And when I had the pleasure of interviewing him back in 2015 on my radio show, Laish Hip-Hop?, he asked me where I was calling from. "Saudi Arabia," I replied. He was astonished, "Wow, hip-hop has reached and sprinkled that far?" he asked. "I am honored."
Informing Saudi society about hip-hop through my show was my journey, my struggle and my honour. Life handed me new cards and I moved to Dubai, UAE, but there was no doubt that I was going to continue to highlight this rich culture and the regional artists who chose to embrace it. The show is still on air, even from afar and my scope expanded when I immersed myself into the music community in the UAE.
When it comes to rap in the UAE, it's a community that is still trying to find its sound. You have to remember that the country is home to more than 200+ nationalities, with Emirati citizens only making up around 20% of the population. With these demographics, it's challenging to find ONE specific sound - but that's ok. Think of the sound coming out of the UAE as simply 'diversity'. 
Out of this diversity, there are a few names that I would like to mention, for their talent, their unique sound and their ability to incorporate rap into their own culture. Some of them you'll know, some of them you won't - but what they all have in common is that these are the men and women shaping a scene that boasts plenty of potential.
ADAMILLION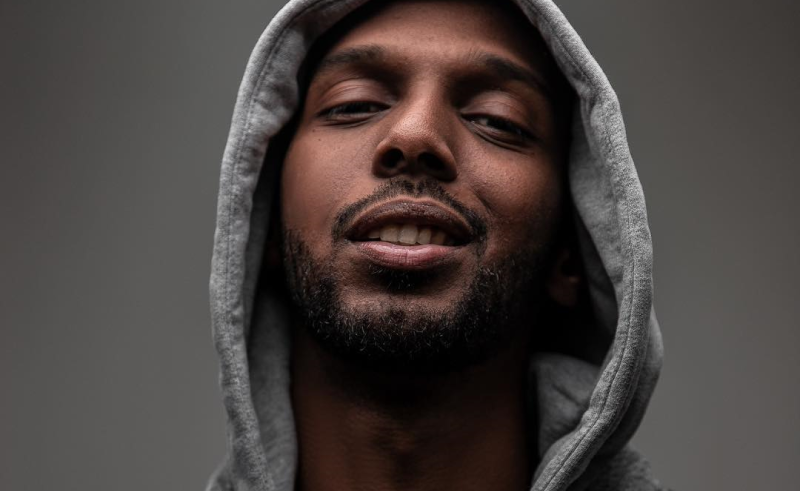 Born and raised in the UAE, Adamillion is originally from Somalia and he raps in both Arabic and English. Considered lethal with the combination of two languages, his writing and unique rap voice makes him stand out, if only simply because there's a bigger audience for him.Follow Adamillion on Instagram and Anghami.
AHMEDOO BIGGIE & SG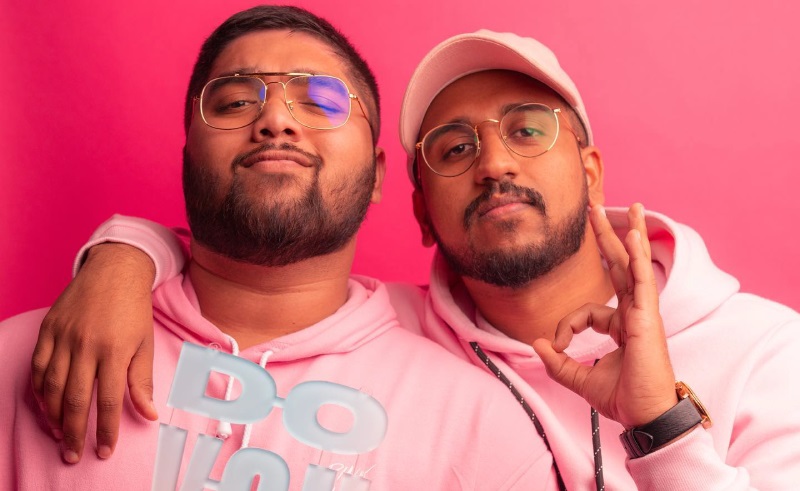 What's truly unique about these guys is the ability to connect with the 'Emirati' citizens in the UAE. Due to the lack of Emirati rappers and how rap seeped in from the GCC, people still hold negative perceptions towards it. Ahmedoo and SG have been at the forefront of changing these perceptions, having launched their own label/production house called Levelz to show that this a scene that holds artistry and high-quality production on every level as highly as any other.
Follow Ahmedoo Biggie on Instagram and Anghami.
Follow SG on Instagram.
FREEK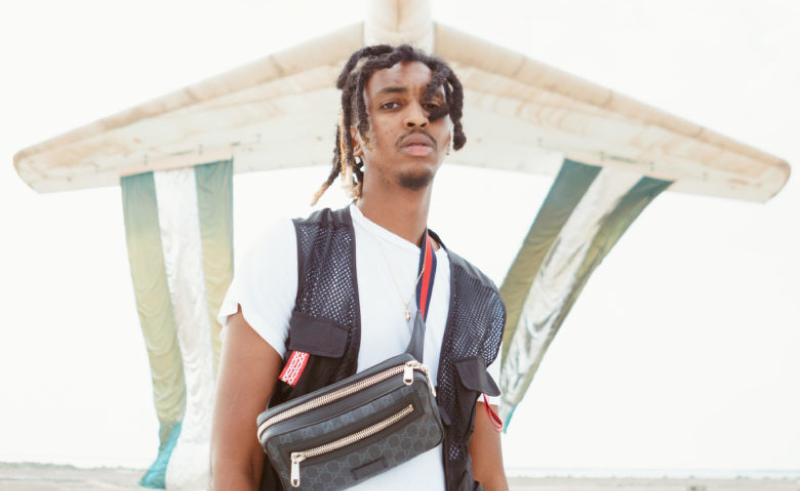 Born and raised in the UAE, one of Somalia's best exports, Freek, will be no stranger to many hip-hop fans in the region. Primarily rapping in Arabic, he has looked to drill and trap music to express his emotions and thoughts, while his use of Emirati street vernacular and his simple lyrics elevate his authenticity. His visual content always has a level of flair and he manages to achieve something very difficult with his hooks - straightforward but impossibly catchy.
Follow Freek on Instagram and Anghami.
JAYSUS ZAIN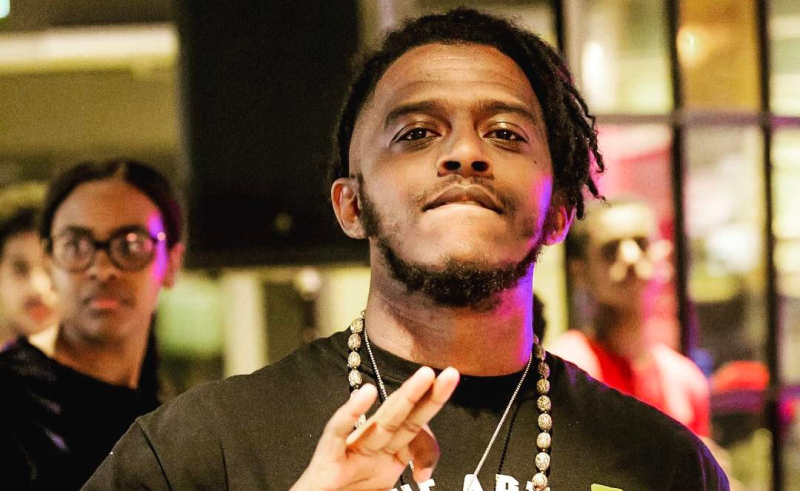 Currently based in Abu Dhabi, Sudanese poet, DJ and MC, Jaysus Zain, is a multifaceted artist of many talents. A pioneer for the spoken word movement in the UAE, his weapon is very much his pen, but also the eloquence with which he delivers his "snap" provoking poems. He's no stranger to hip-hop and you can hear it in his lyricism, as he combines it with his spoken word and poetry.Follow Jaysus Zain on Instagram and Facebook.
JONES THE IKOM BOY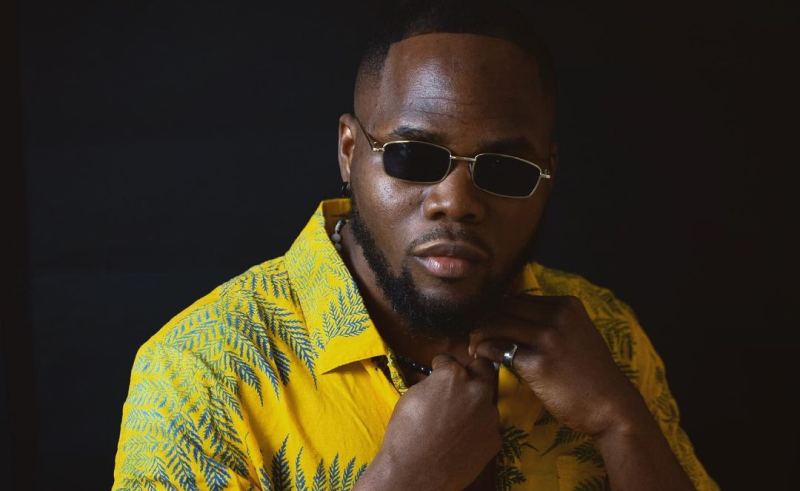 Hailing from Nigeria, singer and producer, Jones the Ikom Boy, brings an infectious Urban-Afro sound that has made him stand out on the scene .So much so, in fact, that he has shared bills with the likes of Wiz Khalifa, J. Cole, Big Sean and Sean Paul - he even makes an appearance in the video of Red Cafe and Wiz Khalifa's 'God Wanted Us to Be Lit'. Having worked for Universal, Jones chose to fly solo and continues to collaborate with artists from around the world.
Follow Jones the Ikom Boy on Instagram and Anghami.
KC HAMADA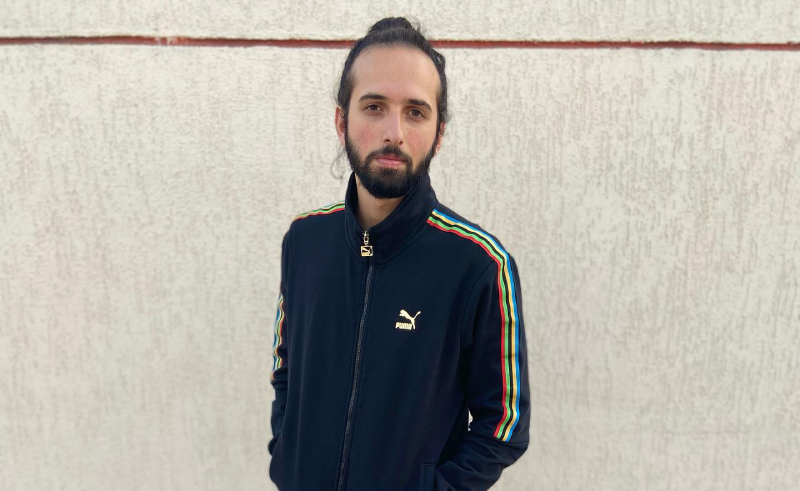 Dubai-based Iraqi-Iranian rapper, KC Hamada, has come to be known for his signature low-pitched tone, one reminiscent of old school hip-hop. Growing up in the UAE, he entered hip-hop with as diverse a background as any, something he has channeled into his rapping imprint. Like many artists who consider themselves as third culture kids, the quest for identity is a mission they choose to undergo through their music.Follow KC Hamada on Instagram and Anghami.
KAFV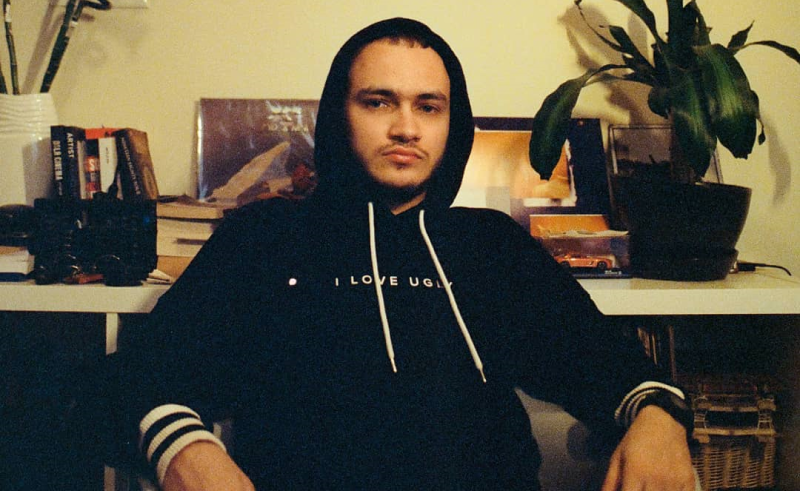 Sharjah based, rapper and producer KAFV's strong points are sampling and lyrics. Influenced by 90s hip-hop and old movies, he thrives in creating art and trusting the process rather than being led by structure and formulas. Spontaneity is at the core of his best work, and is often the starting point for original ideas and engaging lyrics.Follow KAFV on Instagram, Facebook and Anghami.
MENON
Raised in Dubai, Sri Lankan-Filipino rapper, Menon, built his sound by connecting his music influences - hip-hop, rap, alternative and trap - with the expression of his struggles growing up in a melting pot like the UAE. His lyrics highlight his constant fight against society's norms and the inequalities that surface from a distort system. Although he is currently based in the Philippines, his contribution to the rap scene in the UAE lives on with its uniquely fresh and contemporary quality.Follow Menon on Instagram and Anghami.
MOH FLOW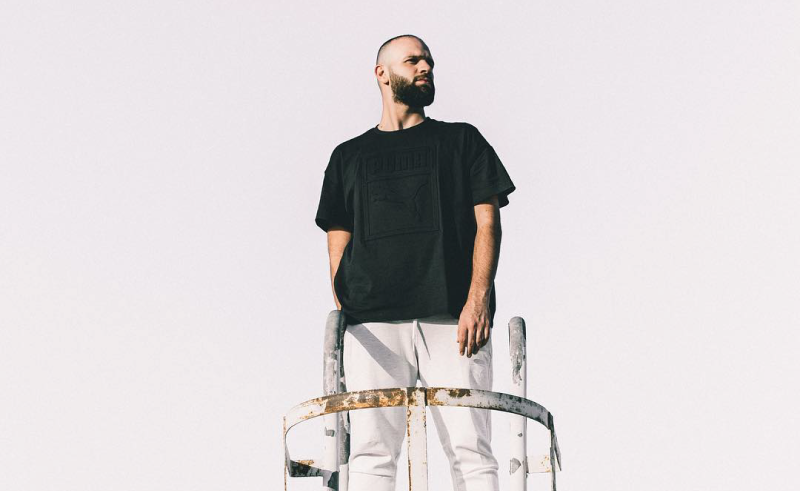 Dubai-based Syrian-born songwriter and rapper, Moh Flow, has been making music since 2006/2007. His music influences range from 90s R&B to contemporary rap, while his melodic signature transcends geographical borders and the limits of music genres. A forte is the dynamic duo of him and his older brother music producer AY thrives through their contagious flair, their creative storytelling and their international sound.Follow Moh Flow on Instagram, Facebook and Anghami.
MOLHAM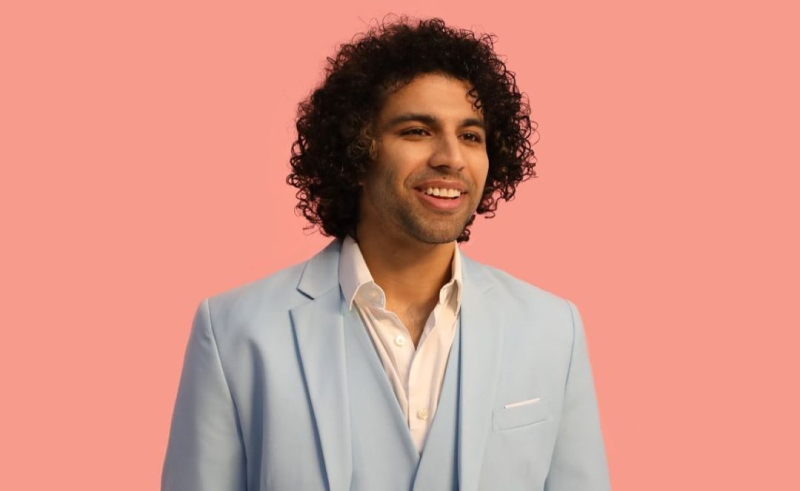 Swinging between Saudi Arabia and UAE, Saudi artist, Molham, raps and sings in both Arabic and English. His music fuses Arabic rap with western pop melodies, creating a new sub-genre through which he tackles societal topics in a very entertaining way.Follow Molham on Instagram and Anghami.
N1YAH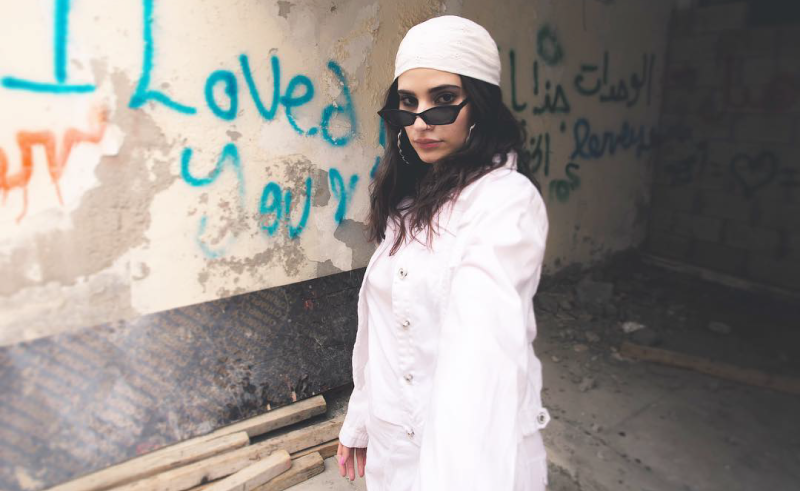 Dubai-based Lebanese artist, N1yah, is one of the few female rappers in the UAE. Although still young, her journey into hip-hop defies is, in itself, a statement, as she battles many societal norms. Her rare feminist outlook in a male-dominated field and her determination can lead her into opening the gate for more femcees to come forward.Follow N1yah on Instagram, Facebook and Anghami.
PHAT G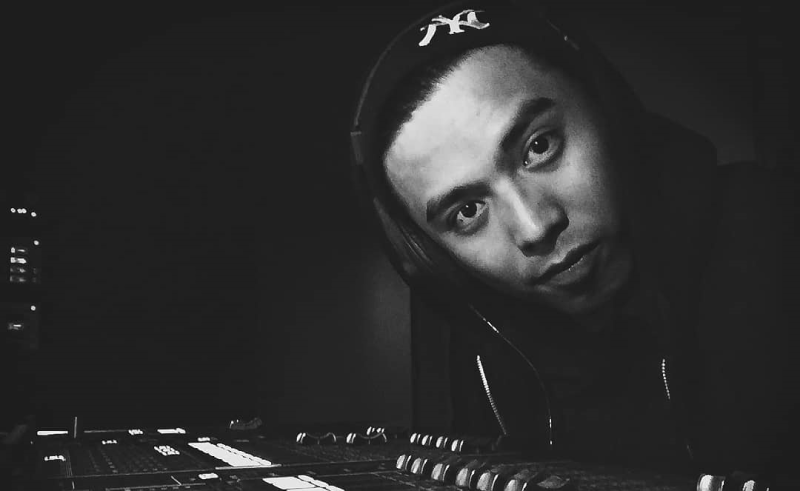 One of Dubai's Filipino hip-hop underground pioneers. Rapping mainly in Tagalog, Phat G's lyrics/flow hit home and he stands as something of a hero for the Filipino community in the UAE. He has released a number of songs which talk about his Dubai hustle and being a Filipino living in the UAE, a life that comes with its own challenges.
THE RECIPE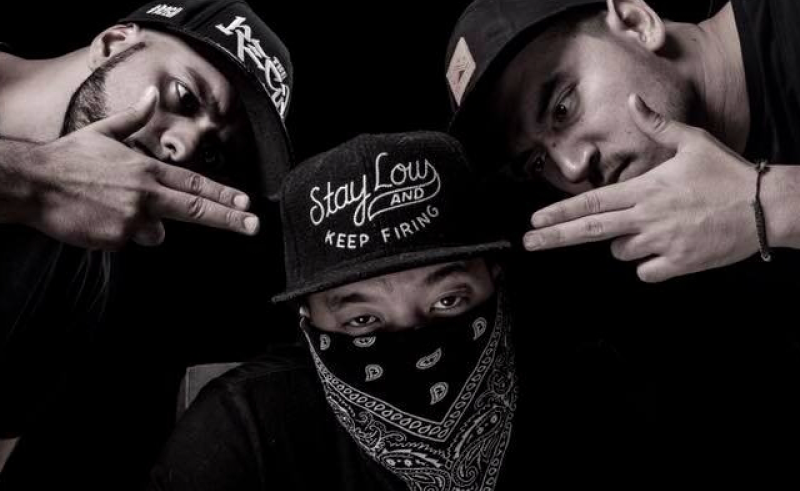 Dubai's OGs rap group. Consisting of three MCs from quite different and diverse backgrounds, the group started out as a project to bring talented hip-hop artists in the UAE together in 2009. They've bared witness to the evolution of hip-hop music in the UAE over the years and are still a force to reckon with - and there's no bigger evidence than them that  Dubai is the 'third culture' community capital of the world.Follow The Recipe on Anghami.
SANTO D MONKEY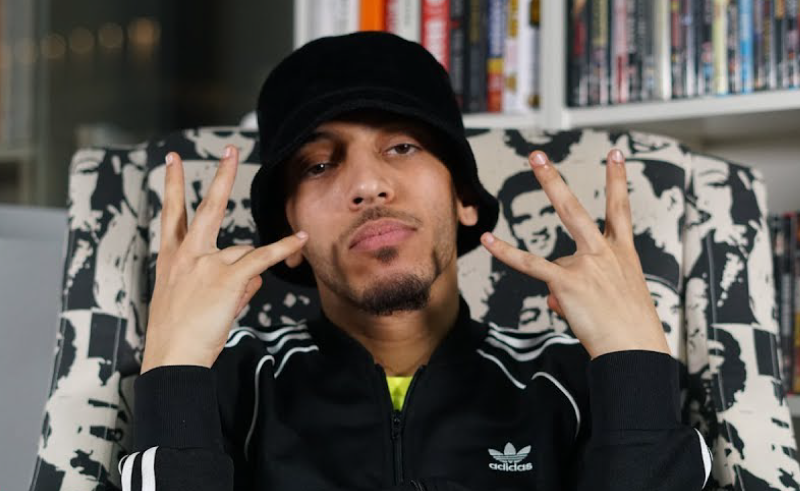 Rapping in both English and Arabic, Algeria's Santo D Monkey is best known for his incredible, on-point wordplay, which he has recently begun to infuse the Maghrebi 'Darija' dialect into. Having spent time in Malaysia, USA and UK, Santo is another that uses his diverse background to great effect.Follow Santo D Monkey on Instagram and Anghami.
SIZER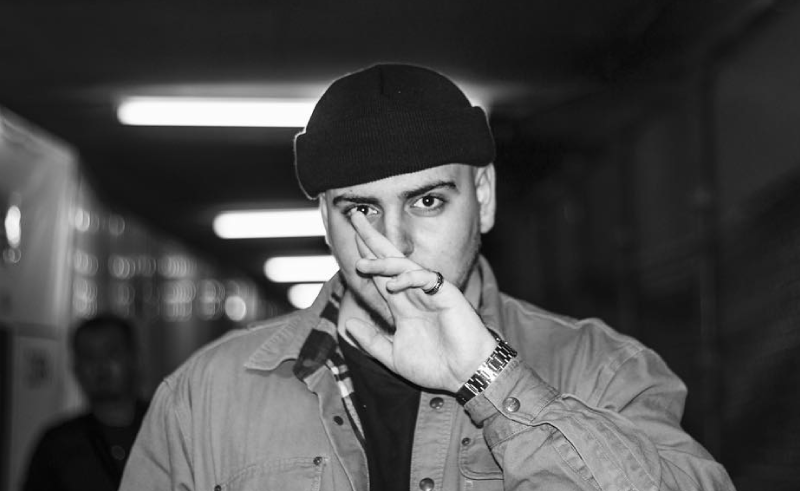 Growing up in the UK, Al Ain and Dubai, British-Jordanian rapper and producer, Sizer, is an amalgamation of all the different cultural influences he was subjected to. It gives him the most unique of sounds, particularly when producing for others - and he's only 21.Follow Sizer on Instagram and SoundCloud.
TAC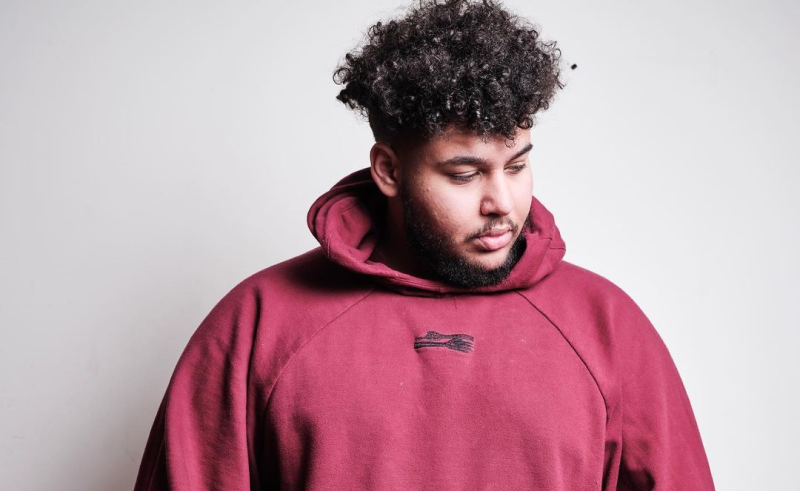 Currently based in Dubai, Egyptian rapper, Tac, is a young rising artist known for his deep and powerful flow. Don't be fooled by his nonchalant appearance - he's an absolute beast on the mic and his music has injected a freshness and fierceness into the hip-hop community in the UAE.Follow Tac on Instagram and SoundCloud.
VIKYATH POOJARY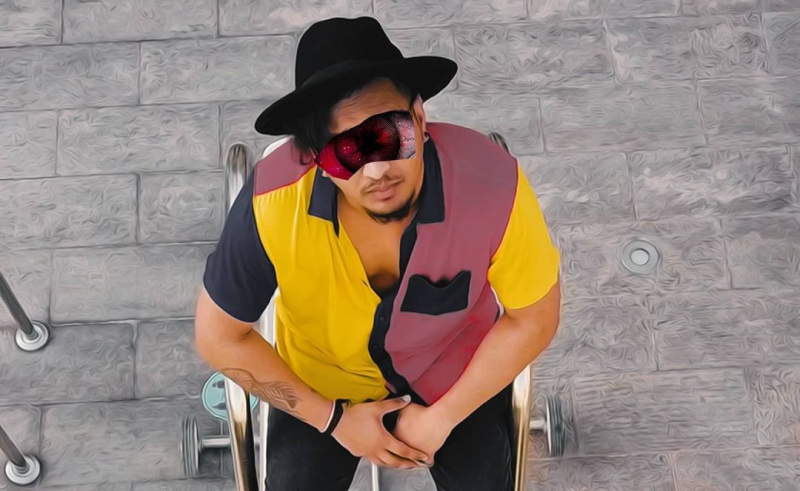 Raised in Mumbai and now settled in Dubai, Vikyath holds a unique position on the scene as he raps mainly in Hindi. His rebellious lyrics and unfiltered, honest approach are refreshing to see, especially that he and the community he's part of, Shilla050, work incredibly hard to be the voice of the Indian community in the UAE.
Follow Vikyath on Instagram and Anghami.



Laish Hip-Hop? is Saudi Arabia's first and only hip-hop radio show. Founded and hosted by Big Hass, it launched in 2011 and remains one of the key spaces for members of the regional hip-hop community to come together. 
Follow Big Hass on Instagram and Facebook.