Being a third culture kid is not an easy thing to deal with, trust me, I've been there. There's always a contradiction between what should be done, what's needed to be done, what shouldn't be done etc. There's also a sense of not-belonging anywhere and feeling like there's nothing really called home, this is where music comes in. Music gives us third culture kids a sense of belonging and this feeling of being a part of something bigger.
Enter fellow third culture kid, 77, a producer and audio engineer who is constantly aiming at bringing the SWANA region together, musically of course. Having his unique sounds, signature licks, and impeccable mixing and mastering skills, 77 is making his mark within the region with collaborations with artists like Felukah and Mvrs, and continuous work and support from MENA hip-hop guru, Big Hass. I've caught up with 77 to further discuss his vision for his music, plans for the future, and more ahead.
-Tell me about yourself - you've moved around quite a bit in your life, right?
I am a 20-year-old Egyptian producer and audio engineer, born and raised in Saudi Arabia and currently based in Malaysia. Growing up, I was always travelling back and forth between Saudi Arabia and Egypt. As a third culture kid, I found it difficult to give a definite answer when asked what I considered home - music, however, has always been a constant in my life no matter where home was at the time.
Since I started my music career, I've worked with artists such as Felukah, Mvrs, Acequared, Uzu, Soulja and many more. As for my engineering work, I most recently worked with Big Hass on records like 'Huna Al Qahira' featuring artists Felukah, Deeb, DJ Lethal Skillz and Big Moe, which celebrates the beauty and culture in the city of Cairo.
-How on earth did you end up in Malaysia of all places?  
My parents suggested it actually, but at the same time I applied to the University of Amsterdam for an Economics major, but then for personal reasons my parents wanted me to go to Malaysia. They gave me the freedom to study whatever I wanted in Malaysia, so instead of studying Economics in Amsterdam, I chose to follow my passion and study Audio Engineering/Marketing in Malaysia.
-How did you get into music?  
At an early age, I was fascinated by the concept of sound more than anything. The feeling that a song can give listeners is something that I've always wanted to recreate in my music.   
Beginning at the age of 12, I started producing out of curiosity and the more I explored it, the more interested I became. I dropped my first song when I was in high school, which ended up getting over 100K streams on SoundCloud. This gave me the confidence to put together the Hold Me Down EP, which was actually my first time collaborating with Felukah.
My passion for sound doesn't just stop at production, it goes further into sound design, audio engineering and many other areas that I look forward to exploring in the near future. This may be surprising to some people but my favorite part of creating a record is mixing the vocals and creating a virtual sound stage in which I can create a sonic experience for the listener.
-Always a tricky question to answer: how would you best describe your sound?  
When I started producing, I had a very broad plan to find the '77 sound', which was to experiment with as many genres and types of music and eventually take elements I like to create my own sound. Fortunately, I never rushed this process. Four years later, I've explored multiple genres from house to hip-hop to mahraganat which allowed me to hone in on my sound. With my upcoming projects, I'm confident in presenting the signature 77 sound to the world which accurately blends my personality, cultural identities and life experiences.
-That's an interesting point, because how do you then connect with your audience?  
As a producer with a story to tell, I always challenge myself to translate a feeling or experience into sound. For my next few projects, I want to reach third culture kids like myself because I feel that they will be the ones who connect with my story and sound the most. Kids who move between different cultures before they have had the opportunity to fully develop their personal and cultural identity. Music is a great way to present or learn about different types of cultures. My sound reflects on my third culture experience.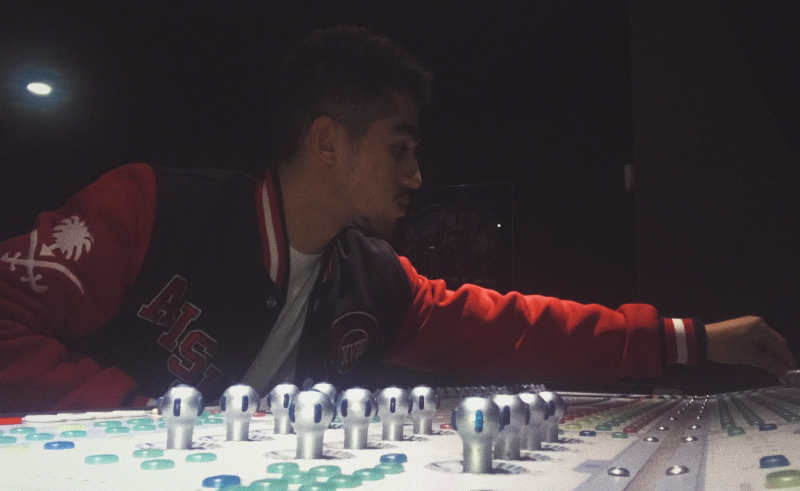 -You started a collective, SVNBIRDS, around a year ago - tell me a little bit about that
About a year ago, I started the SVNBIRDS collective with a handful of producers and creatives; Dubai-based producers Iyad Bugi and Ctrl, Omani-based producer WassupNile, Malaysian-based producer Khayyat and fellow creative Dony; with the aim of becoming the first collective online beat store in the region. Since our initial launch, we've established ourselves as a go-to marketplace for audio and have expanded our team to include production, audio engineering, graphic design, marketing and PR services. Our vision is to create and enhance sonic experiences to empower third culture creatives in the SWANA region to own their sound.   
I work with an incredible team who share the same vision and passion towards this movement - we've been working very hard over the past few months to come up with solutions that will help elevate the region's music industry and I can't wait for you to experience it with us soon.
-What do you see for the future of music in the Middle East?   
That's a great question that can be answered from many different perspectives. From a creative's perspective, to look at the future we have to look at our past, as we have a variety of historic and cultural origins. The Middle East is so rich with culture and culture is a huge part of music. In fact, The first Arab musicians were inspired by ancient Egyptians, Assyrians, and Sumerians. If we add cultural elements to our music then we are offering authenticity to showcase on a global scale. We need to take a step back and not get caught up in all the numbers and mainstream music coming out, and remember that real music is true art.
There won't be one singular sound defining the Middle East. The sound will always vary from culture to culture as well as the creative's vision. I think producers are huge players in this movement. This journey starts with us. We have to look back and study our culture and then translate it into modern day sound.   
The next big thing is inspiring the next generation to create and exceed limits, but not only producers and artists. We need more A&Rs, managers, music journalists, entertainment lawyers, and other players who have an important role in the industry. Introducing a regional sound globally is a collective effort, not an individual one. We need to move together through shared value and elevate each other on a global scale.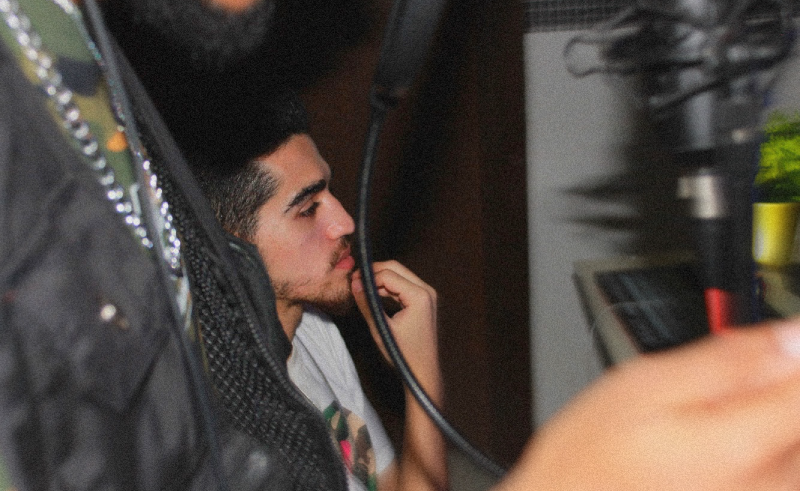 -What are your plans for the future?   
In the next few weeks, I will begin the roll out of my upcoming EP followed by my debut album by the end of 2021. With these two projects, I plan on uniting English-speaking and Arab listeners to experience a true third culture sound which will carry cultural elements and references, hoping that they will connect with and be inspired by the stories told through sound, words, and visuals. Both projects will be released under SVNBIRDS Music Group. I am also involved in many projects with inspiring artists from the region to be released this year, so keep a lookout for that as well.