July American Film Night @ Darb 1718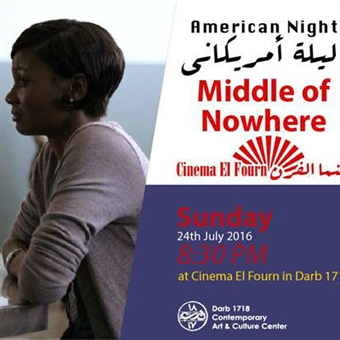 CATEGORY:

DATE:

TIME:

PLACE:

AREA:

ADDRESS:

PHONE:
Film

24/07/2016

8:30pm - 10:30pm

Darb 1718

Old Cairo

Kasr El Sham' St., Behind the Hanging Church, Next to Amr Mosque & Mary Girgis Metro Station, El Fustat

02-23610511
There's more to 'Murica than Donald Trump and big burgers. As a part of a weekly film ritual, Darb 1718 are yet again screening an American film dipped in freedom. Ruby aborts her medicine studying in order to take care of her husband's health, yet along the way, she discovers her own self instead. Written and directed by Ava DuVernay, Middle of Nowhere has already snatched up Sundance director award, and it will be screened this Sunday night. Watch the trailer here. Free entry.