Abdel Hadi Hashem, aka Asifeh (also previously known as Stormtrap) is a Palestinian, Vienna-based beatmaker, rapper and programmer and has been a force to be reckoned with for nearly a decade through his consistent, mind-bending, experimental and hip-hop releases, as well his continual support for the region's underground scene.
The prolific producer was a founding member of Ramallah Underground Collective along with Muqat'a, a group born from the "desire to give voice to a generation of Palestinians and Arabs, in a situation of great economic, artistic and political difficulty". He's also one third of Aiwa Collective, who regularly organise regular hip-hop events in Berlin, with the likes of Bu Kaolthoum and El Rass performing recently.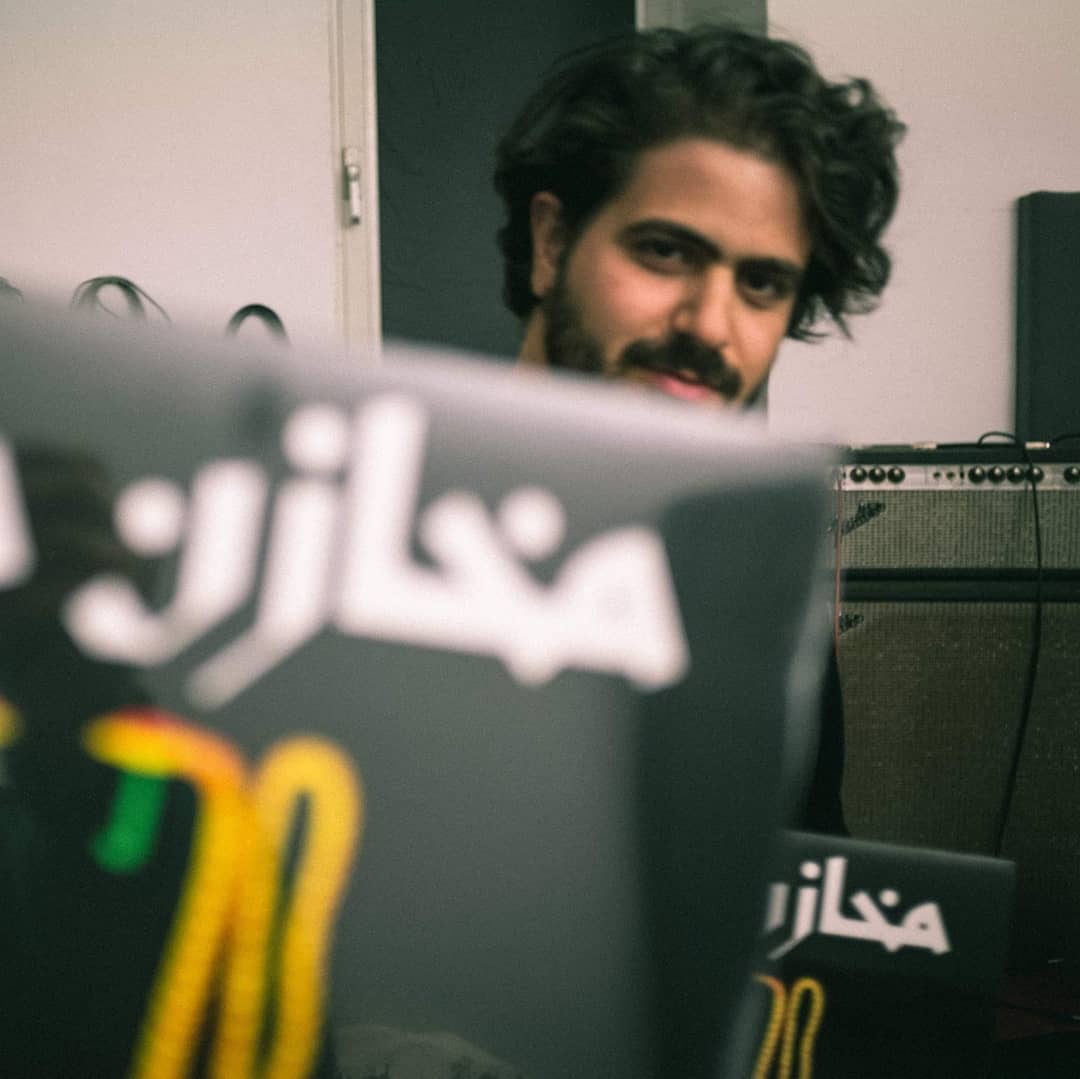 Released on Austrian label, Well Gedacht, Asifeh's third album Makhazen Bukra - meaning "archives/storage spaces of tomorrow" - is an 11-track sojourn that takes the listener into a continual feeling of being trapped or engulfed by an unforgiving, emotionally detached dystopia, surrounded by some sort of socially-destructive technological force.
Through the use of broken inherently electronic sounds, Asifeh manages to create ingenious grooves that shouldn't technically work and, in those moments, his musicality finds its way through the gaps of the overall storytelling which dominates. Ultimately, it feels like a concept album first and foremost.
This isn't a surprise direction following the release of 2017's Datura, described as a "cohesive experience exploring a dilapidated, dreary city painted beautifully in both the audio and visual sense." 
The experiential nature of his music flows into Makhazen Bukra, opening up with an aggressive industrial sound of urbanisation in 'Klab Boston', rearing into irregular rhythms and juicy synth breaks in one of the highlight tracks, 'Mazbalet Arqaam'. Rap collaborators, Abul3ees, L'Junior and Jvrm, jump in sporadically throughout the album, providing piercing, spitfire verses through the drone as if narrators or survivors from the sonic world Asifeh creates. 
On 'Miqyas Kardashev', this world reaches peak despair. It's a veritable crescendo of evil, losing its big energy with the delicate sounds of the next track, 'Sarkhet Bacteria'. We hear distant voices and bad signals intercepted from a different time and place through 'Nisyan' and 'Galatu Siri', before ending with the impassioned and grandiose chanting of 'Oxygen Deluxe'.
This is "a dark yet satirical take on concepts dealing with posthumanism and the fate of earth," writes Asifeh about the album which was supported by the Arab Fund For Arts and Culture. "The beats on this album - conceived during the past two years - have a certain unforgiving raw, harsh, and dirty sound to them, with no effort of beautification, they are served as-is. Much like our dark reality, and counter to hypercapitalist culture. Makhazen Bukra was created using abandoned electronics which reflect the present-day consumer's nostalgia to an illusion of 'better times', leading to a modern digital junk yard with thoughts about how and if we may or may not exist in the future to come."
Makhazen Bukra is available to purchase digitally and on vinyl through Bandcamp.
Follow Asifeh on Instagram