As a maker of music, Abdellah M. Hassak treads a fine line between sound artist, producer and DJ. Indeed, the past couple years have seen Hassak's work performed alongside theatrical productions, films and sound-art installations.
Recently, the Casablanca native has been performing under the moniker of Guedra Guedra, and toured across both Europe and Africa, including performances at renowned festivals such as Nyege Nyege, Atlas Electronic and CTM Berlin, as well as a highly acclaimed Boiler Room live set that was a refreshing change of pace from the world's current obsession with celebrity DJs. His debut release, the six-track EP, Son of Sun, arrived earlier this year via London-based imprint, On The Corner Records.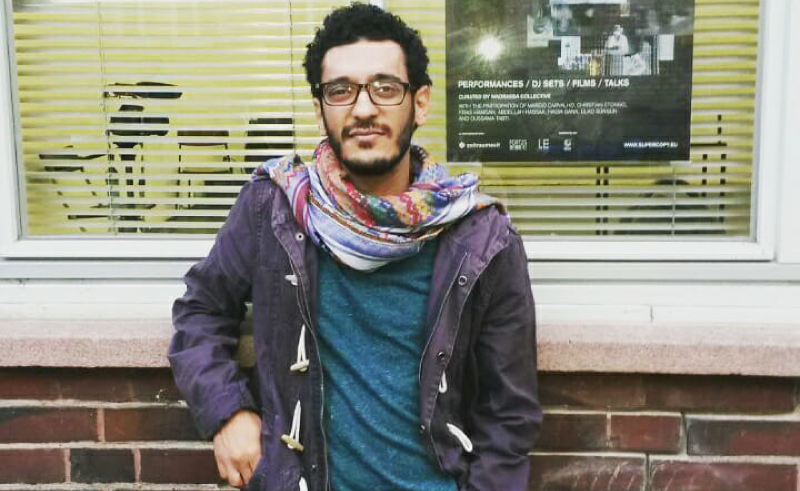 Genres seem to melt away when listening to Son of Sun and keen listeners will hear the influence of house, Juke, Baile-Funk, and even a little bit of trap across the project's brief runtime. However, what emerges from the combination of these influences is a cacophonic frenzy unique to Guedra Guedra alone. By design, this project seems focused on raising the energy of whatever space it is played in, and with tracks like 'Black Wax' such a task seems effortless.
That is not to say that the entire project is one non-stop barrage on the ears. Rather, Guedra Guedra contrasts the highest energy moments on Son of Sun by giving the listener space to breathe on others. A particular highlight in this sense is the fourth track, 'Juke-Lockstep', which - despite it's breakneck tempo - succeeds at drawing listeners into a trancelike state with it's jazzy chords and hypnotic rhythms.
Guedra Guedra "is a more low, polyrhythmic, tribal, organic and poetic, [chaotic] project," said Hassak to publication Berlin In Stereo. "I am trying to explore the very important ethnic, social, cultural and linguistic identity that North Africa and a large part of Africa are sharing, by challenging through music, topics like; rhythm and polyrhythm, ritual practices, the practice of trance, the notion of memory and musical transmission in African nomadic society, and more." 
With one ear angled towards the rhythmic traditions of North Africa, and the other towards the contemporary dance music of the global underground, Guedra Guedra's debut has certainly caught our ears, and we look forward to the artist's full debut LP, due "before the sun sets on 2020."
Follow Guedra Guedra on Bandcamp, Soundcloud, Instagram and Facebook.