Many artists are skilled at producing a specific sound. They focus and capitalize on that sound, recreating it with similar elements, hoping to be known for and through it. Afriqua, on the other hand, is more of a risk taker. He constantly travels through sounds to attain his vision of house music while maintaining a common aesthetic: warm, dreamy and "soulful" (referring to music with soul and not the genre known as "soulful house"). The Berlin-based artist releases his latest EP Aleph on veteran Label R&S Records, containing four diverse tracks. This marks his debut with the label and an important milestone in his career.
The title track "Aleph" is a dreamy house piece, the perfect tool to elevate the energy of the night. It injects warmth into the hearts of its subjects through ethereal keys, morphing and swimming through left and right placed over a hypnotic and gritty bass loop. As cliché as it sounds, the artist is truly able to construct a journey using only a small number of elements by developing each of the latter as the song progresses, forbidding repetition. Many producers confuse the term minimal, which is meant to describe a minimal number of elements with minimal effort. They end up creating something that may sound nice but is too repetitive, resulting in a decline in energy and an empty dance floor. This is due to the lack of mutation and progression in the elements themselves, causing the track to stagnate. Progression injects life into the elements causing the track to come alive and stay dynamic. We can definitely hear the artist's classical piano background through how the melody progresses.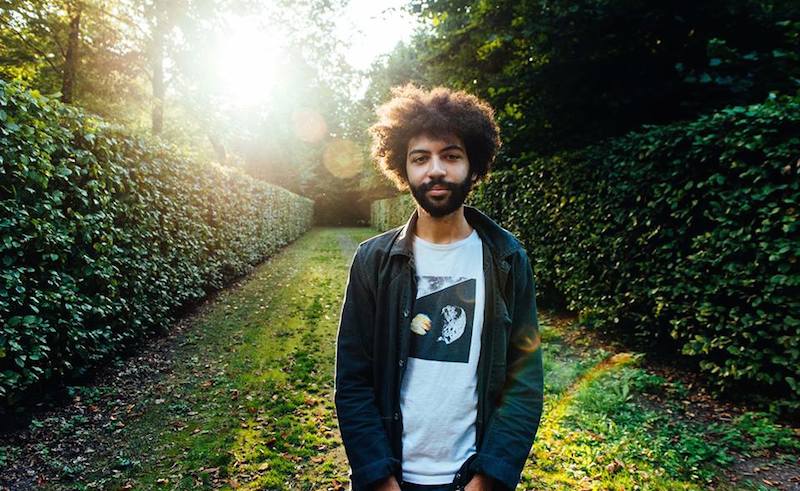 The second track "Sent" alludes to the risk we mentioned earlier. "Sent" is a glitchy ambient piece that utilizes a similar Rhodes keyboard as the previous track, but i'd say that is the only similarity found in the two tracks. Dissonance is audible in the loose timing and glitchy alien sounds sprinkled with a recording of beach waves placing a layer of serenity. This is the perfect soundtrack for a kundalini yoga session on Mars.
"Opferator" brings back a broken beat to the EP, and would act as a good low key filler in a set earlier in the night.
The last track "Thanksgiving" returns to the house form, with another hypnotic bass line and warm Rhodes chords. This is still dreamy, but with a harder and slightly faster beat. The reason behind this being the B side and leaving "Aleph" on the A side, known to be the "hit" of an EP.
Afriqua continues to release cutting edge house music that shows a mature taste and detailed work and we can't wait to throw this out onto the dance floor.
To hear more, check out Afriqua on SoundCloud and follow him on Facebook.