While I was at Nacelle's Shorelines Festival last weekend, I noticed a so called Cap'n Hector sailing a ship from which you could hear loud merry music…and smell rum. I did my research on this Hector, to find out it's none other than George Aboutar. his crew is formed of Ahmed Salah (bass and vocals), Maged Faltas (drums) and Budds (keyboard). Although he acquired some experience performing with some of the city's influential bands such as The Cadillacs and The One Four Five, Aboutar still has a long way to go to become a pirate, as he doesn't wear the eyepatch. The crew came together early 2017 after a few encounters playing different projects together, with the aim of sailing the world playing their joyful, sometimes enchanting music. They started their journey at the infamous Cairo Jazz Club, playing their debut album Who The Hector Is The Crew? Their symmetry was strong: youthful energy, eclectic and a chemistry that surpasses rum and coke.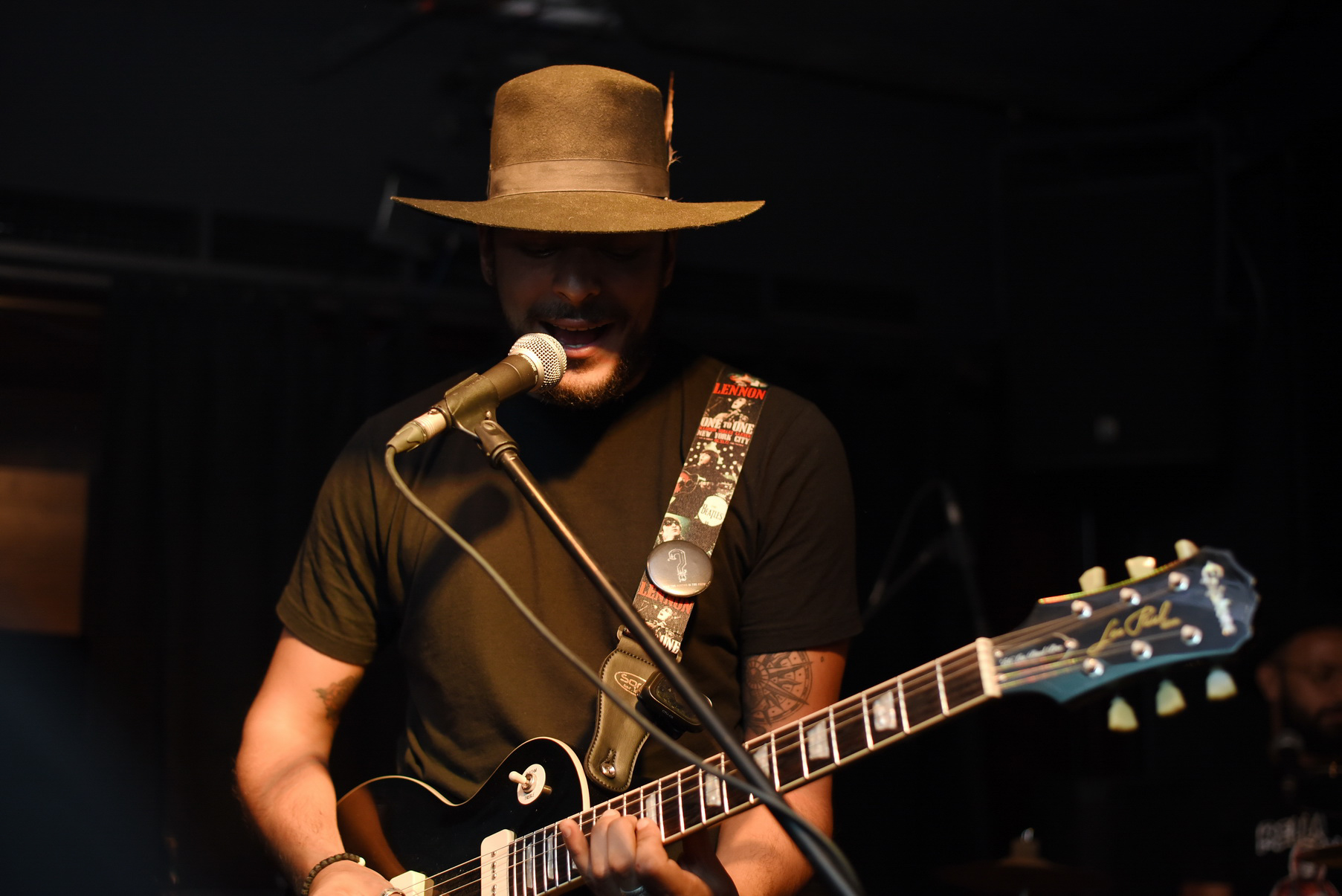 The Crew's music is far from the region's omnipresent rock sound, as their influences range from a few cliche yet influential bands like the Beatles, Pink Floyd and Bob Dylan for their lyrical content, and most obviously The Cat Empire. Their music does not come off as that cliche though - it sounds cheerful and bouncy, with a touch of insanity to it (Aboutar). It perfectly fits a below deck space with alcohol and merry makers jumping about. The album has enough musical diversity to keep it interesting.
Intro tracks "What It's All About" and "If I Tell You My Dreams" share the same musical and lyrical characteristics. Their lyrics hit on criticism, attempting to motivate the listener. The two tracks have a steady drum beat perfect for an intro that builds anticipation for the rest of the album. "If I Tell You My Dreams" clearly criticizes the times we live in and how it washed out our generation's brains. This is the catchiest track of the album, with a memorable chorus easy for anyone to get familiar with. What also allows it to stand out amongst other tracks in the album is how it swings from one mood to the other, creating a musical contrast but in a non-brusque way. I imagine this is what Cap'n Hector's dreams look like: half of it riding the wave, and the other drowning.
Who The Hector Is The Crew? then moves to the more upbeat tracks, attuning to more inebriated environments - think a circus with bouncing clowns wearing purge masks. "There's No Point" and "Old Tourist Town," again, contain lyrics that tackle the same concept. They both reflect the thoughts of Aboutar on how screwed this generation is. In "There's No Point" he says: "Mister Peter is a teacher thinks he owns the children's minds," and in "Old Tourist Town," he says "this morning I read, while I was still in bed, the papers that were left at my door. The headlines were the same, repeating the same name, and suddenly I was sure of who will be the most shiny clown in this old tourist town."
"We always had great appreciation for lyrics, which is why Bob Dylan is a big inspiration to us," explained Salah Deif, the crew's bassist.
One of Cap'n Hector's Crew's strongest points is how flawless and smooth the transitions are between sections of their songs, which makes the whole listening experience feel like a trip that takes you to many places at once. Think of a safari in the jungle, where in a three-minute span you see the giraffes, zebras, flamingos (not sure if they live in the jungle), and even run away from lions. Zabady khallat.
For me, the weakest aspect of the album is the over influence of Western music, that's been done over and over again for years. Everyone has heard this blues/rock genre, and unless you somehow excel supernaturally at this, it becomes unimpressive. "Camels & Sand" is the only track that reflects their background as an Egyptian crew, with its lyrics "we come from this land where you can find camels and sand" and the Arabic flute solo that comes halfway through. I'd like to see in the future releases more integration of their Arabic influences, perhaps in a less cliche way, which would give much more edge to their music on an international scale.
"George was always obsessed with pirates and he has been using the alter ego Cap'n Hector for some years. He came up with the idea that the band would be a pirate ship sailed by him and the crew and that this ship will take us places around the world."
Ahoy!