There's a lot of buzz around Berlin-based South Korean DJ/producer Peggy Gou, whose name does not need much introduction as it will be immediately recognized by house music aficionados, not only because of her charismatic presence behind the decks, but also her impeccable track selections and silky smooth flow. The moment she steps up, speakers turn into giant giraffes spitting good vibes out of their mouths, turning the place into a pink and baby blue kindergarten. We love Peggy Gou.
Saturday, August 4th, Beirut's trendsetting summer venue The Gärten (by überhaus) will fly in Gou, who will be taking over their stage for one of Beirut's hottest bookings as of late. The venue's construction will take the experience into a whole other level, making it not only auditory but also visual, as the crowd will be swallowed into the psychotropic LED bar dome figure, complemented by their crisp, well engineered Funktion One system, that will ensure every kick drum deeply hits your stomach and clearly delivers every acid lick to your ears. Couldn't ask for better. Setting the tone for Gou are two of Beirut's local favorites, überhaus resident Romax and DJ/producer Ronin who is also known to play with Fantome De Nuit Recordings label honcho, Nesta.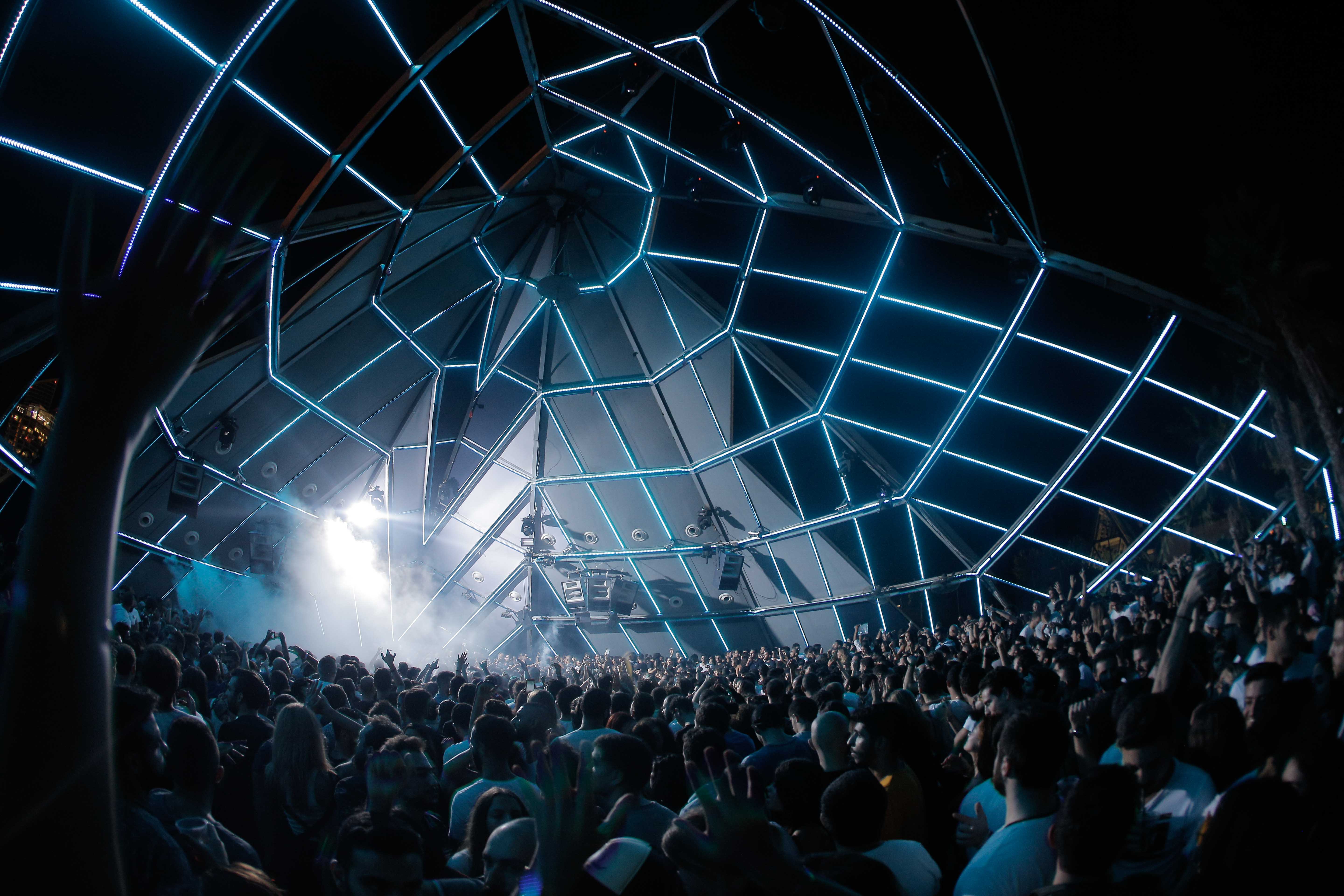 We're excited to see what überhaus and The Gärten have in store for the rest of the season, especially in their new venue in the North Coast, Egypt.
Make sure to arrive early as their will definitely be a looooooooooong queue.
For table reservations call 76 363 662.
Check the event page here.