In light of their latest release WA, acclaimed Palestinian oud player, composer and singer Kamilya Jubran and long standing musical partner - Swiss trumpet player Werner Hasler - will be dropping by Alexandria's Bibliotheca Alexandrina this Friday and soon to follow Cairo's Manasterly Palace on the 28th. Debuting the first show off their 'WA' Album Release Tour, Jubran and Hasler are set to perform their much anticipated album which takes on radically alternative, experimental routes in comparison to their two previous collaborative LPs - 2010's Wanabni and 2005's Wameedd.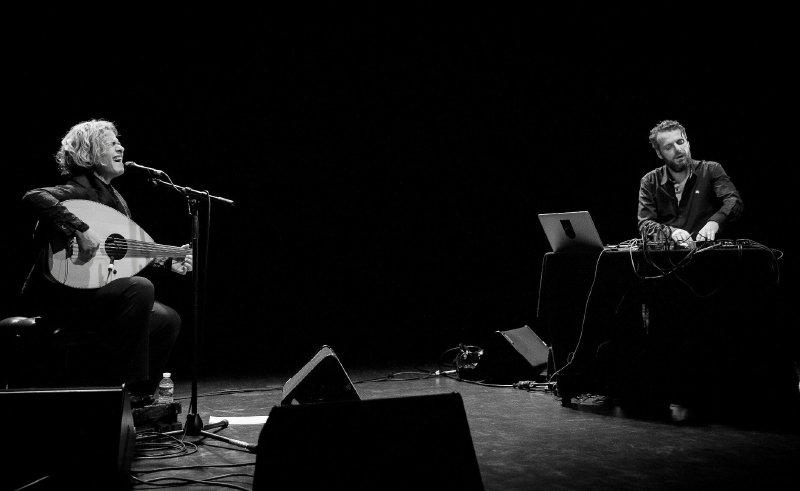 Based on several movements (or 'wasalat' in classical Arabic music terminology), the album's only track 'Wa (Suite)' is a 45-minutes-long piece that gradually builds up and unveils a world where Jubran's wrenching voice, tumultuous lyrics, scattered oud riffs melt with Hasler's haunting, lingering trumpet notes.
Gaining momentum internationally and in the Middle East with songs like 'Ghareebah' and a prominent repertoire of releases, Jubran constantly pushes the boundaries of her own sound, marking her as one of the most influential figures in the Arab alternative music scene. 
Directly after their tour leg in Egypt, the musical duo will be performing shows in both Haifa and Ramallah - Follow Simsara Music on Instagram to get the latest updates on the WA tour.