Arts & entertainment group Cloud Cuckoo Land will be introducing a new affair in Beirut, Nuage à Trois, with three different electronic live acts. 
Making their Beirut debut, in fact their first out of Egypt debut, will be the The Meteors Project, a Cairo based duo made up of producer/DJ Gaser El Safty and Karim El Zanfally. Having jammed together for a long time, they are influenced by a variety of genres from prog-rock to trip hop and techno, layering together polyphony and harmony over substantial grooves.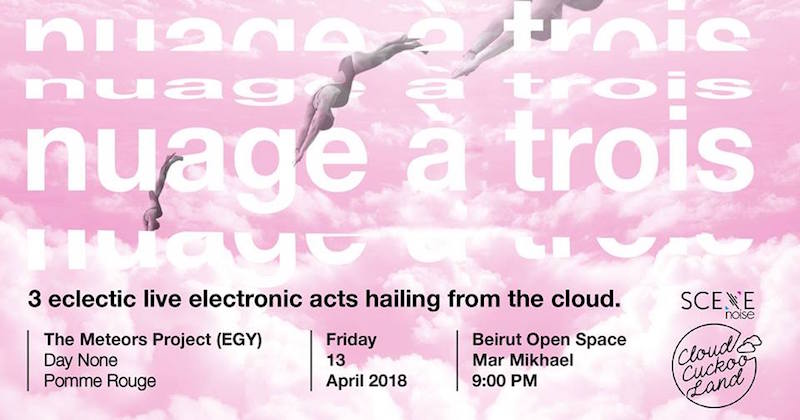 The local music scene will be represented by Pomme Rouge, aka GIZZMO, the experimental project of Joy Moughanni, Alex Chahine and Camilio El Khoury. The trio delve into the world of synthesizers, sequencers and drum machines. They dance from techno to other forms of electronic music, with an enhanced live setup. Also from Beirut will be day none, a sample and synth based musician. 
The event will take place at the Beirut Open Space in Mar Mikhael. 
For more information, go to the event page here. 
Follow Pomme Rouge aka Gizzmo on Facebook.