Back in 2014, the "band from outer space" took the Kuwaiti music scene by storm with their first official album Crystal Dunes. Their debut was followed by Timenesia including the hit single "Let's Hide in the Dust" in 2016 and is now followed by the five track EP Pantangonia. Described as "futuristic, weird, shimmering, pulsating and bright blast of dream pop" by Galaxy Juice themselves, the 20-minute long EP is definitely a match for all the dream pop enthusiasts out there. 
The opening track is called Pantangonia like the EP itself. The song is a catchy up-beat indie-pop track with no further surprises. While it mostly follows the usual pattern of a solid pop song, it still has the little extra with slightly futuristic sounds. This is followed by "Live in a World". With a much slower tempo and more of Galaxy Juice's signature dream pop vibes, the soft vocals of the track invite you to a flowy journey to space. Next is Someday which comes with musical arrangements that perfectly fit the soundtrack to any indie arthouse movie and keeps up the dreamy vibes of "Live in a World."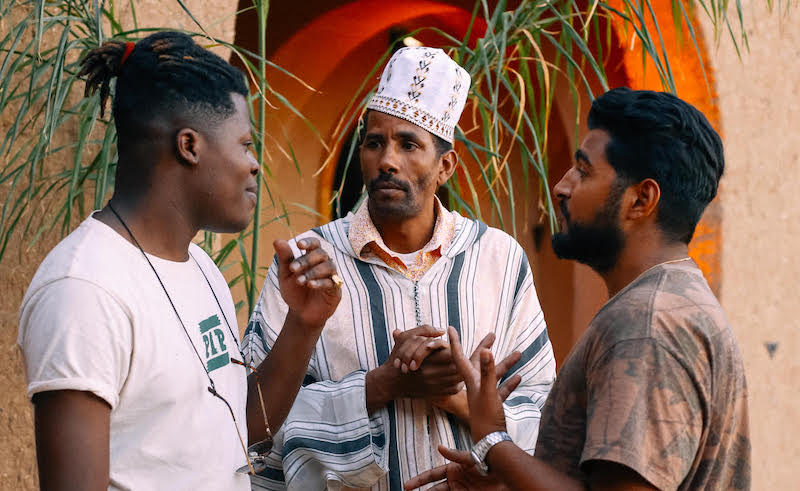 With "Dream Another Dream" the EP slowly comes to its closing. The fourth track keeps the same soft, harmonic vocals as before but includes more futuristic space vibes. Last but not least "Surrender" is not only the longest but also the most psychedelic track of the whole piece and therefore a nice change in the end. A highlight of the song is definitely the instrumental intro that mixes the sound of pouring water with some galactic elements before the vocals set in.
All in all Pantangonia is a very laid-back EP that creates a harmonic listening-journey and charms with its undramatic indie psychedelic indie.  
Follow Galaxy Juice on Facebook, Instagram, Twitter and Soundcloud.