Before we begin, it's important that we make one thing clear: BESH is no newbie. While still unknown to the layman, the rapper has been doing his thing, releasing tracks and albums, while also partnering up with everyone from cutting-edge Cairo-based production house, DROOGS, to equally cutting-edge producers, such as Rageh.
For his most recent releases, the artist has been teaming up with producer, El Doktor – who you will know either from his signature 17th century medical mask (see picture below), or as the man behind recent Felukah single, '22+1'. But forget what you think you might have gleaned of El Doktor through the NYC-based rapper's track, and even what you might have heard from BESH before – because the duo's two July releases from upcoming EP, 7amra, are something else completely.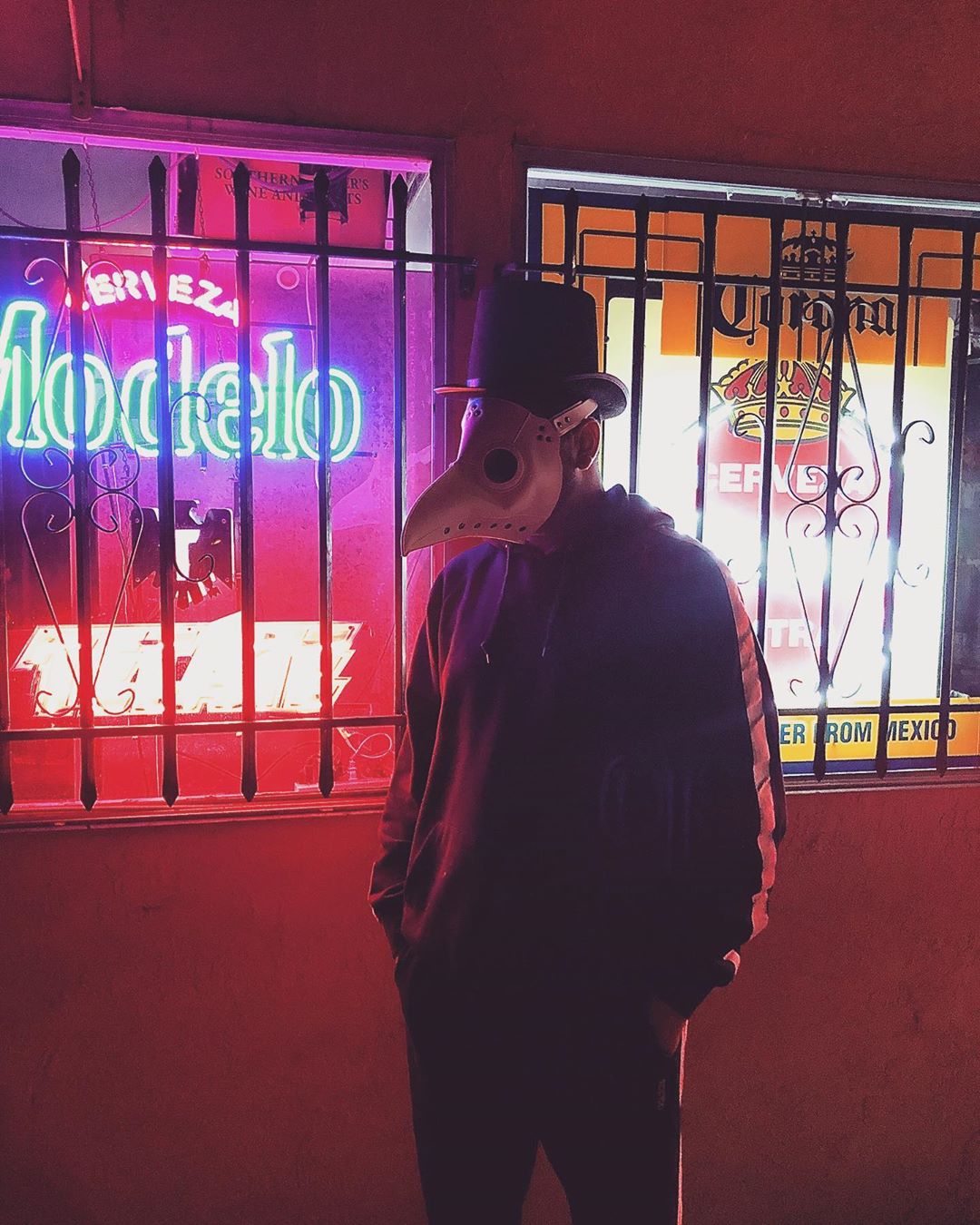 On Besh's part, his previous work has shown a development in versatility. 2018 EP, Besh Romancy, introduced him in the context of more traditional hip-hop and trap. It was in 2019's El Wesh El Tani, that he lived up to the record's name and showcased a different side to his musicality. The album was full of interesting, experimental production, though he's set to turn things up a notch again, thanks to El Doktor.

Both released this July, the upcoming EP's title track, '7amra', and its follow up, 'Ghaybooba', are really something – borderline confusing at first. You can hear the kind electronic elements that drive mahraganat music, for example, but it's all broken down and reassembled into dark, atmospheric, shaabi-tinted rap ballads, the beats thudding to a melancholic march.

It's unclear when the EP will be released, but the two tracks speak well of what might come of this unique partnership. Stay tuned.
Follow Besh on Soundcloud, Instagram and Facebook.
Follow El Doktor on Instagram and YouTube.