Hailing from Casablanca, Morocco, international DJ and producer Flomine stands as a creative force through his productions that transcend the ordinary, drawing deep inspiration from African music while incorporating his own rich Moroccan culture. His music is a fusion of melodic, Afro, and Amapiano sounds, often featuring samples from traditional handmade North African instruments. Flomine expresses his heritage not only through his music, but also through his fashion choices, style, and even his iconic red hat, symbolising the Amazigh Yaz emblem of freedom.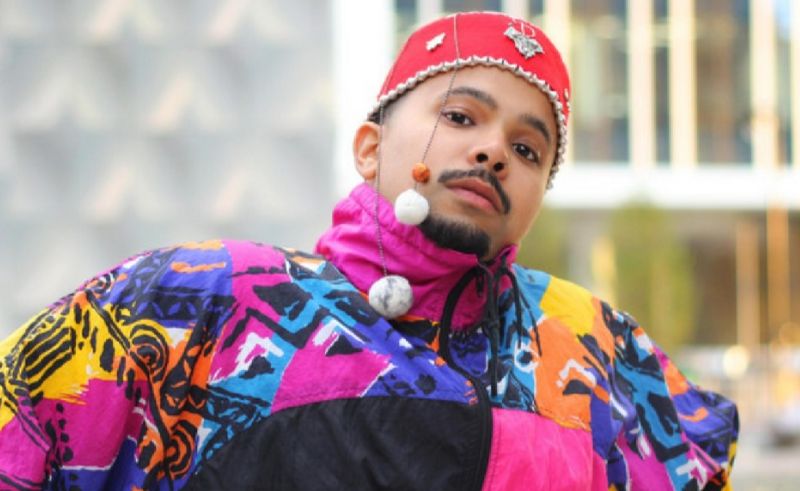 In his latest EP, 'Red Black', Flomine takes listeners on an instrumental journey that seamlessly transitions from breezy Lo-Fi to vibrant reggaeton. The opening track, 'Tears', showcases Flomine's ingenuity as he skillfully blends ethereal synths with mesmerizing piano melodies. This sonic alchemy creates a captivating atmosphere that blurs the boundaries between jungle music and ambient vibes, immersing the audience in a world where genres intertwine.
One standout collaboration on the EP is 'Kool Sana', featuring Egyptian hip-hop artist L5VAV, known for his hit 'Khod w Hat' with Wegz. This track delivers a dancehall-like rhythm with an intriguing bass selection layered beneath L5VAV's slow and steady bars, resulting in an infectious groove that permeates the entire song.
Flomine's artistic vision extends further with the inclusion of various artists on the EP. Algerian artist Miraa May joins forces with Flomine to create 'Hegara', a captivating blend of electronic and dance elements infused with Arabic and English lyrics. The track 'Down' features Ali Ssamid and TEEKAY, who contribute their chilled flow to create a laid-back ambience. Moroccan duo Sarah & Ismael, along with Iguidr, bring an acoustic touch to 'Makissalan,' while Moussa Dembele adds his vibe to the jungle-infused track 'Nemaye'. The EP concludes with 'Places', featuring producer Soufiane Az, known for his contributions on several viral Moroccan rap hits, adding a final touch to the diverse musical journey presented by Flomine.
'Red Black' showcases Flomine's versatility as a producer, seamlessly blending genres and collaborating with artists from different backgrounds. With his unique sound and commitment to cultural expression, Flomine continues to captivate audiences worldwide, spreading his vibrant music and promoting self-acceptance through his euphonic creations.