Jimi and The Saint is a new Cairo-based band, founded by Salalem's frontman Jimi Elgohary, along with guitarist and composer Rami Sidky, who also is one of the members of popular bands such as Screwdriver, Sharmoofers, and Leila The Musical. They deliver "a new futuristic sound in the Egyptian music scene, blending rock music with electronic sounds infused with arabic lyrics that speak of real-life-influenced topics."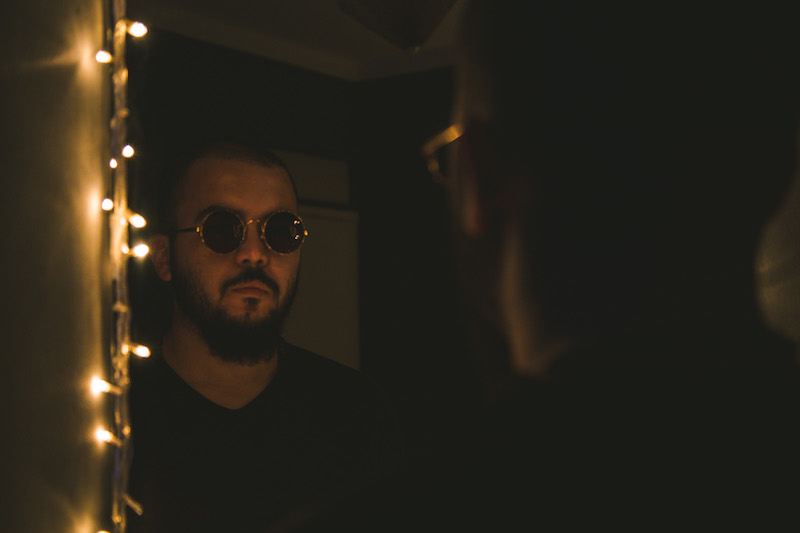 Jimi & The Saint have just released their debut single "#Mokhak Ra7 Fein?!" with a music video that gets creepier by the second. The track is a collision between fat hip-hop beats, growling basses and piercing guitar leads. The track starts with lush guitar chords, until a groovy bass line comes in along with cutting edge trap-like drums that give it a danceable edge. Trippy arpeggios are later on introduced to give more energy that adds a psychedelic twist to the track. Sherif Galal is the music producer and mixing engineer for this masterpiece; he succeeded at taking Jimi & Rami's rock background and blend it with abstract synths.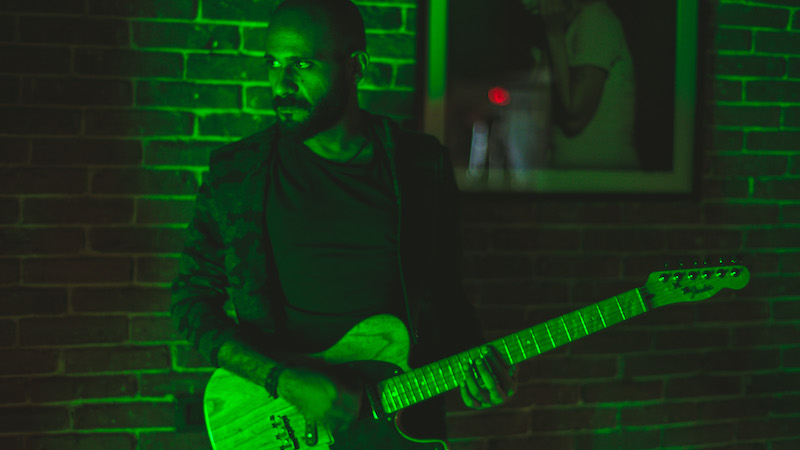 Photo credits: Nour El Sadat
The lyrics for "#Mokhak Ra7 Fein?!" criticize society's everyday habits. They did not hold back from making social insinuations with the phrase "Rohna Khalas F Dahya," which literally means that we are heading towards a dark and hopeless place.
The video for the track is a visual trip made by Peace Cake Productions that represents how nowadays teenagers suffer from many addictions, ranging from social media to junk food addiction, and that this has made people lose their mind and fall out of balance with the natural rhythm of life.
Expect a new release from the band along with a music video at the beginning of 2018. Another EP should be launched in April.
Follow Jimi and The Saint on Facebook, Soundcloud and Youtube.