As a genre, R&B is still very much in its infancy in the Middle East. Granted, there are artists in the region that are pumping out good music that straddles the lines that R&B shares with neo-soul and hip-hop, but we've yet to see a breakout star emerge like we have from other genres.
Standing at the front of the queue is UAE-based singer and producer, Sobhhï. An enigma to even his closest of followers, the artist boasts an outstanding, eclectic body of work. What's even more unique about him, however, is that he is a rare combination of creative experimenter and old school, knuckle-down grafter whose standing is owed as much to his hardwork as it is to his talent. In fact, his life could've turned out very differently had he not pursued music, having attained his undergraduate degree at UC Berkeley and studied for a PhD in Applied Mathematics at the University of Chicago.
In the last two years, however, his decision has proved to be a fruitful one; he has racked up millions of streams without a label or manager, and he is one of the top streamed artists in Dubai on Anghami. His enigmatic existence? It's very much a deliberate one, lest the details and trimmings of his life get in the way of the music, as he has stated in previous interviews. 
Off the back of his last EP, RED III, and smooth and rich, Corona-induced track, 'quarantine & chill', SceneNoise speaks to the Delphian artist, whose music has often been described as a mixture of dreamy R&B, bedroom soul and hip-hop.
-Let's start off with a big question – who is Sobhhï?
Your worst nightmare.
-That can't be true, you seem like a sweetheart. Anyway, Your latest release 'quarantine & chill' gave us a little idea of things, but how are you doing in all this quarantine business?
Trying to make the best of it. Just before this all happened, it did feel like life was moving a little too fast. There was a lot of pressure to keep a certain pace. Having the whole world on quarantine and lockdown is tragic in a way, but it also gave many of us an opportunity to slow down, make more meaningful decisions.
It helps to be a bit of an introvert, since the situation is not so unfamiliar. 
-You've lived in a number of different cities – what city has been the most enriching or influential to your music?
This may sound unusual, but it would be Chicago. While I may have spent more time in other places, Chicago is where I lived some of my most formative moments. The city is similar in longitude and climate to Toronto. It has four very distinct seasons and a very special energy that is dark and inspiring. 
-And what about humans - who are some of your biggest influences?
That's a difficult question. Different periods of my life had their own theme music. Such names include Joao and Astrud Gilberto, Tribe Called Quest, Amr Diab, Drake, Ryuichi Sakamoto, Majid Jordan, James Fauntleroy, Frank Ocean, and many others.
-What do you think of the contemporary music scene (everything, not just R&B) in the Middle East right now? Which Arab artists have stood out to you in recent times?
I think the scene is still nascent and no names really come to mind in that regard. That isn't to say there aren't local acts in every enclave—from Morocco to Kuwait. But unlike Korea, Latin America, or The UK, there is yet to be a musical act that truly 'breaks' or reaches the world stage. Especially in this region (GCC), gaining true notoriety or success is a challenge due to various reasons including culture.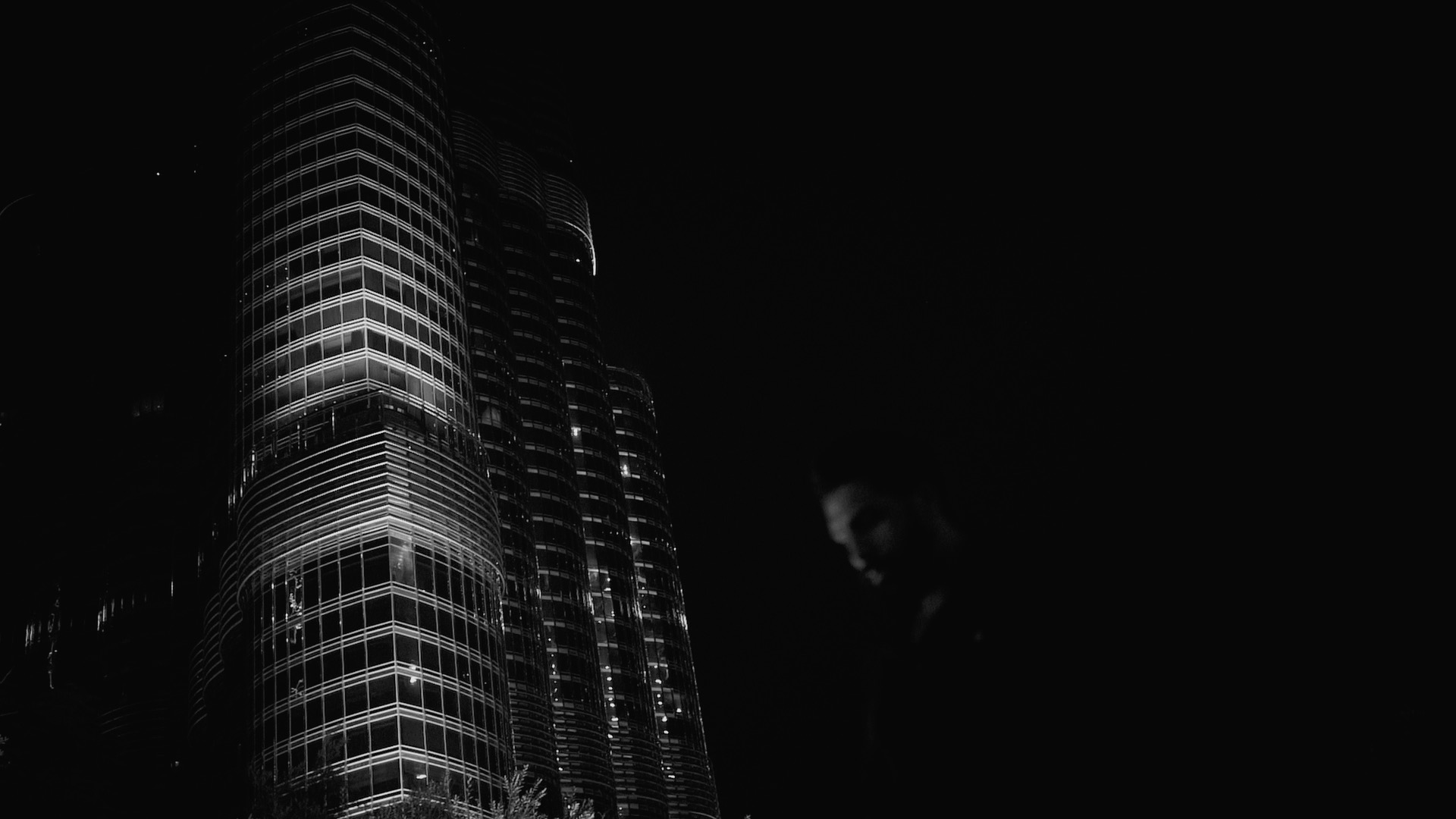 -You've been a bit of a one-man show throughout most of your career. Is that something that you gravitated to early on?
I always wanted to work with a team, but it's hard to find anyone who wants to go at the same pace and intensity that I've committed to.
-What have you found to be the advantages and disadvantages of handling everything yourself?
Working alone means no one will show up late to meetings, miss emails, take too long to execute on objectives, etc. It's a lot of work and a lot of time investment. And you have to be willing to learn new things every day — new software, new marketing technologies — instead of trying to find someone to do it for you.
But in return comes unmatched stability and the ability to go very fast.
-But you have been able to work with nine-time Grammy nominee Mike Bozzi who does a lot of your mastering – how much of a difference does it make having someone who has worked with huge R&B artists working with you?
Mike is a mastering engineer. He has mastered for SZA, Post Malone, Tyler The Creator, and many others. He's also mastered  REDI, RED II, and BLACK I for me.
I could go on and on about how well Mike does what he does in the mastering room. But what really sets him apart is how much he's willing to share knowledge, to guide, to tell stories. I usually pull up on him with some donuts and Philz coffee. He spends half the time mastering and the other half just kicking game. Last time he took me to meet Bernie - he was back there cutting an old Jive Records re-master on vinyl.
-Tell us a little bit about the RED EP series - it's a pretty interesting, continuous project.
It's actually an ongoing series of EPs (RED IV is in the works). I decided on this project length for a reason: I value consistency and cohesion in art. I felt a short or medium length would allow me to really focus on one topic and construct a theme without feeling pressured to meet a certain track count.
Also, given the streaming landscape, it seems to be a bit more digestible.
-Coronavirus aside, what do you have planned in the near future? Any new material that you're working on or plan to work on?
I feel that RED III was a great checkpoint for me in my journey. I want to take some time now and reinvent myself once again.