Iran-born, Montreal-based Amir Javasoul is the latest feature in our 101 series. As a vastly talented and dedicated artist, Amir has made a name for himself on Montreal's club scene, taking the lead of music veterans like Derrick Carter and his friend, Ricardo Villalobos. Things started kicking-off for him when he moved to Paris in 2001 and became exposed to the European underground music scene. Since then he's been on the rise, driven by his passion of combining beats and grooves to create fresh sonic combinations.
Although he only has a handful of releases to his name, his reputation has organically grown almost solely based on his mastery of DJing, inspired by fellow Montreal-based rising stars. You can find him sharing line-ups at the biggest parties, festivals and venues such as Sunwaves, with heavyweights like Sonja Moonear and Craig Richards to name but a few. Last year, he played a back-to-back extended set with Villalobos in Montreal's raving hole, Stereo, where they both played one record each until the end of the night, showing off an intricate flow. 
We reached out to Amir, to find out more about his inspirations, career and how he made it to the place where he stands now.
How and when did you start developing your love for vinyl and electronic music?
It was in the late 90s. Montreal had a booming electronic music scene back then and we were fortunate enough to have an amazing club by the name of Sona. This was around 1997/98 for me. I slowly started collecting records then and never looked back.
What's the sound that really kicked things off with you? Has your taste changed?
For house music, without a doubt I was drawn to everything made in Chicago at first. The first wave of acid house in the late 80s and the second wave from artists such as Gemini, Derrick Carter, Cajmere etc, are the foundations of what I still play today. 20 years later I still believe it to be some of the best music ever released as far as house music and I regularly play them in my sets.
As DJs it's important to evolve, but I wouldn't call it changing. I still play many older tracks in my sets, but naturally I also play a lot of current music ranging from house to minimal to techno. Happiness lies within the balance.
"I think it's important to separate the arts of a producing artist and a DJ."
You have a reputation of mixing vinyl music - what is it that draws you to it instead of digital?
I play digital music too. I just don't dab into the digital mixing forma, controllers and software etc. That's not for me. It just so happens that all the music that I'm interested in at the moment almost exclusively comes out on vinyl. Mixing vinyl is where I come from, so it's more natural to me in a sense. But that's also an age thing.
In your biography it's written "Amir's profile has not been supported by a release on a well-known label; rather, he has taken the organic route, finding acclaim through his skills in the DJ booth alone." How long did it take for you to cement your name using only DJing?
There's been a few releases since then – on VisionQuest for example. But generally, yes, I've been lucky enough to be recognised for my DJing alone through the years. I'm not sure how long it has been, but I've been playing regularly for about 10 years now. It's an ongoing process. Although I'm also (and finally) making more music at the moment.
Do you consider yourself lucky for this?
Not lucky. But rather happy to be recognised as such. I think it's important to separate the arts of a producing artist and a DJ.
What's your approach like in the studio?
I produce music with friends as I don't like to be in a studio by myself. I like to exchange ideas and usually have something in mind or a beat or foundation and we work around that.
Is it safe to say that you enjoy your time behind the decks more than you enjoy it in the studio?
Yes this is true.
"For me, there's commercial electronic music (such as EDM) and underground electronic music. We belong in the latter and as such I'm interested in ALL of what underground electronic music has to offer and yes, I do think it will last the test of time."
What kind of hurdles did you face in reaching where you are today?
Everything is ongoing. I can't think of anything difficult or negative that has happened in my career and I'm happy about that. As for the rest, I think I'm here because I'm honest. Because I say, here's what I have. I don't have major motives or big-shot plans. I believe in my capacity as an artist, as a DJ and I'll continue to share my music with those who are interested in hearing it.
When you started DJing, did your influences include any Iranian DJs, like Deep Dish and Behrouz? 
Early Deep Dish production from the mid 90s are definitely in my favorites. Early Yoshitoshi stuff, Chocolate City, etc. There are a lot of Persian DJs and producers that have made an impact through the years. Omid (16B), Nima Gorji...
There's a huge hype on the minimal sound right now. Do you think it will last or is it a fad?
I don't know what 'the minimal sound' means anymore. I think we're at a point where we don't need to break it down into so many sub-genres anymore. For me, there's commercial electronic music (such as EDM) and underground electronic music. We belong in the latter and as such I'm interested in ALL of what underground electronic music has to offer and yes, I do think it will last the test of time.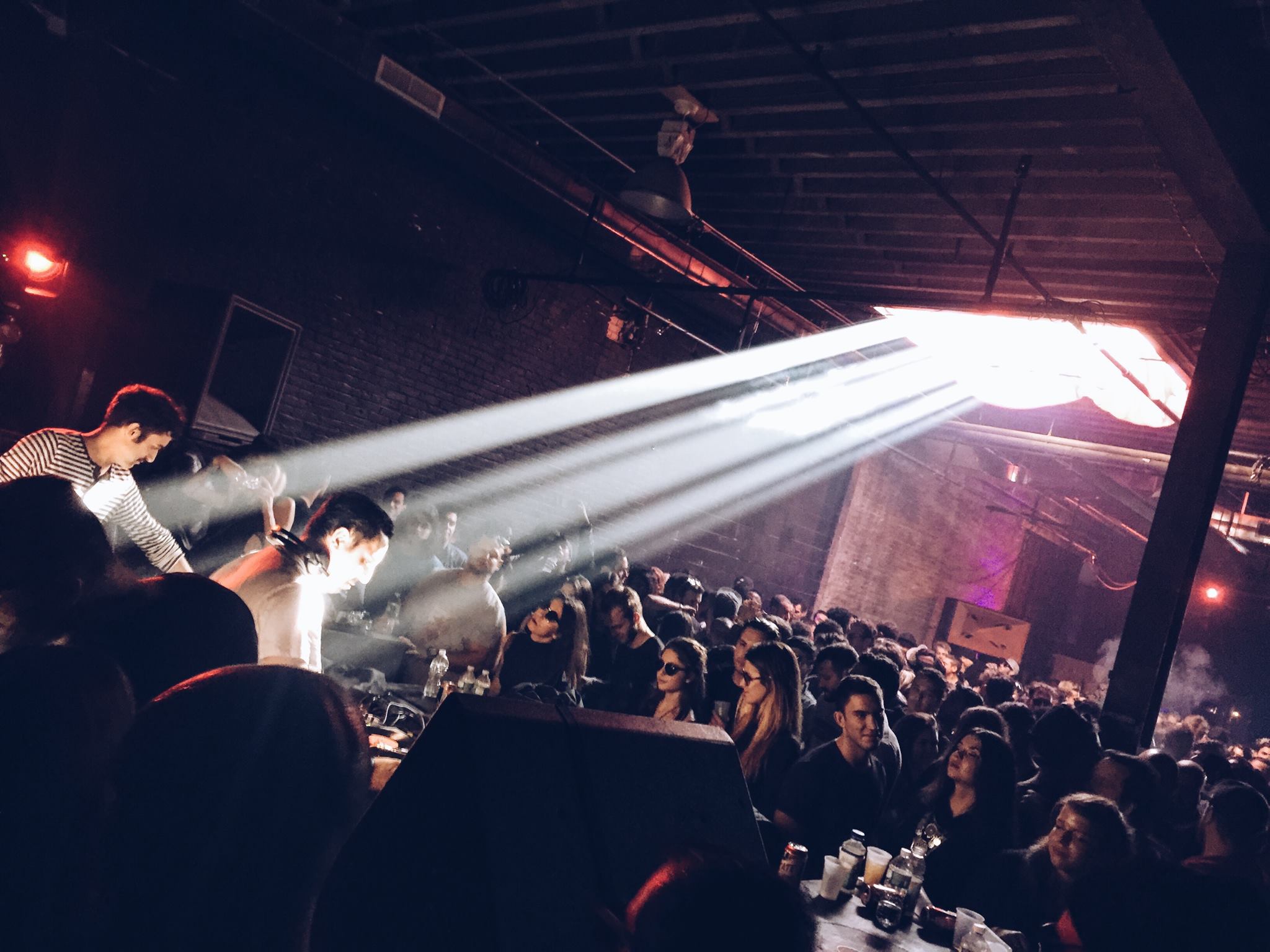 Who are the key people in the scene that inspire you?
My friends inspire me. Friends who have an organic approach to things, who don't overthink it, who make and play music without any extra motive but to share their art with those who will hear it. There are many too mention; Ricardo Villalobos, Rhadoo, Shaun Reeves, Ryan Crosson, Seth Troxler, Raresh, Petre Inspirescu, Sonja Moonear, Dorian Paic, Dana Ruh, Argenis Brito, Guti, Zip, Craig Richards, Jonny Rock….any many more.
That's a pretty impressive friend-list. What would you advise aspiring DJs when it comes to networking?
To do it for the right reasons. To work with friends, to build a community. What I have is a group of like-minded friends and we try to play together as much as we can because we enjoy each other's company and music. I would say – Don't ever plan to just "network". Go to events because you're interested in what's being offered. Opportunities arise when you're not looking for them.
What's your advice to people who want to build a career just by DJing?
Buy records, search for older records. Know where it all comes from. Educate yourself. It's a never-ending quest. Don't just get a controller and a folder on your computer and think you're ready. Make sacrifices and get the proper equipment. Practice. Play for yourself and your friends first. Build confidence. Build a record collection.