In early 2018, interior architecture student, Lahcen Alaoui, purveyed his home city of Sale in the North West of Morocco, wondering why there seemed to be a lack of tourist interest in its heritage, why officials weren't doing anything to recognise and sustain its ancient sites.
Lahcen began working on a project that would combine his love for dance music, architecture and his home city by organising a party in Sale's run down 12th century fort. Collaborating with an association founded by architects who aim to raise awareness for national heritage, the event Hadra was born and took place in April 2018.
"For years, electronic music has been seen in our country as an external culture and always linked to drugs and bad behaviors," Lahcen told SceneNoise. "So it was the perfect occasion to make the benefit reciprocate, as I presented the idea of a free alcohol event, oriented toward the artistry of the site, the beauty of the music and the environment."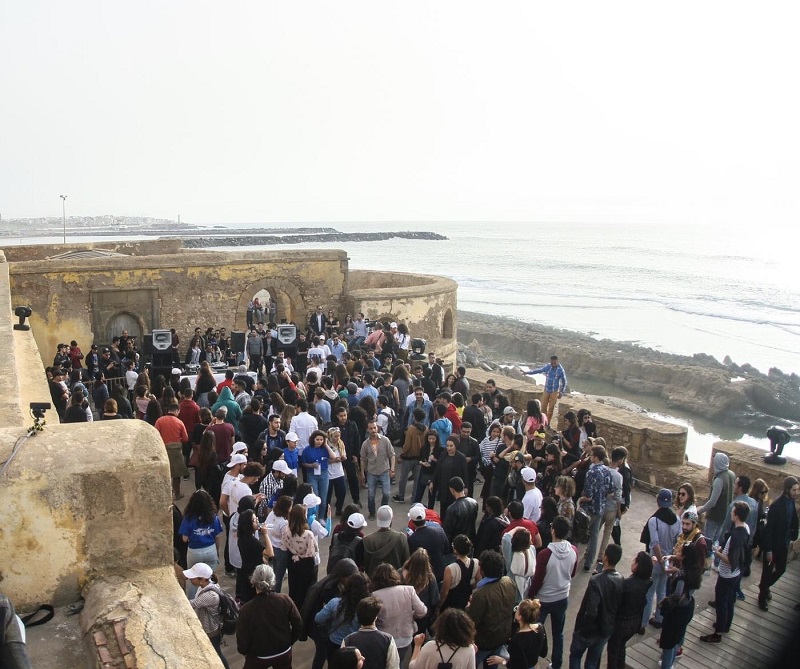 To convince the authorities was a daunting challenge but it paid off in the end with 300 people from 10 different nationalities coming together to party it up and bring awareness to the space. The event even made national TV. Following the success of the first event, the authorities supported Lahcen in creating his own organisation in January 2019, Haurus Project, a few months after Hadra, co-founded with his friend Haytham Kasmi and his sister Sara Alaoui, both law students who worked on the event with him.
The Haurus Project aims to use dance music as a vehicle to spread awareness about social causes and public interest on everything from tourism and culture, to education. "We want to bring people together from different generations to think about and take action for what can make the youth environment and reality better. Electronic music and culture have this power within it them we think about them outside of that commercial box."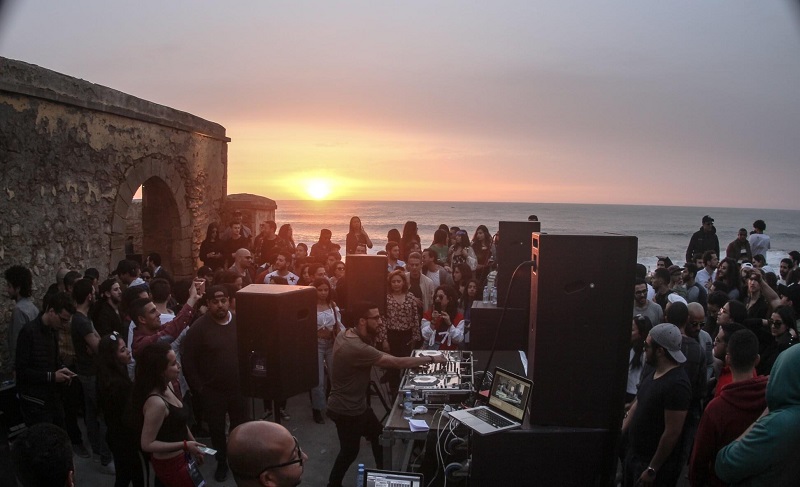 Citing the birth of house music as a voice for the maginalised gay community in the USA, Lahcen believes organising authentic, purpose driven events in Morocco will help change the mindsets of a country still often stuck in past ideologies as is so often the case with Middle Eastern cities coming to terms with new subcultures of nightlife.
Before the pandemic hit, Haurus Project was about to launch a free-entry, bi-monthly event series in the city's Marina with an aim to support the local scene by hosting different DJs whilst presenting the concept as a "free expression platform." Artists from different fields would be invited to share their works and thoughts and they were to build on their ethos of exchange of dialogue through conferences, workshops and parties.
Until those opportunities for public events become available again their focus is on a new cross-country project Invert, an online audiovisual showcase of artist and DJ performances of around one hour which so far have featured the likes of Flabaire from DKO records, Paris and Siggatunez from Tieffreqquent Berlin and included other sets from New York, Casablanca and Tehran. "We approach the artists who we think share some of our organization's principles," Lahcen explains. "They could have an underground background, or a vision about the future, or a specific visual and musical aesthetic. We have seen it as a continuity to what defines our organization and believe that bringing together different arts and cultures is essential to make our voice be heard and make electronic music a strong statement beside the other forms of arts in our country."
Once the pandemic reaches its conclusion Haurus aim to re-launch their bimonthly event series as well as a second edition of Hadra. "Our ultimate goal is to stay faithful to our principles and carry our voice to the highest institutions, to be able to tell that, this youth deserves to participate in the matters of its country in the most creative way possible, not only the classic ways. 
One Saturday 20th June, their Invert series will be hosting the Chicago legend Paul Johnson.
Stay up to date with the Haurus Project on
Facebook
,
Instagram
and
Youtube
.