Nestled away on Maadi's Road 9, Egypt's newest record store was born out of years of back and forth ideas between the two founders who, after digging for records abroad, wanted to bring an international quality experience to Egypt's crate digging culture, which in previous years has suffered heavily from price-gouging tactics and sub-standard preservation of records. 
With the goal of providing a hub for the country's ever growing cadre of vinyl-focused electronic music DJs, Yellow Tape was born, bringing with it a range of 12" records spanning all corners of contemporary dance music culture, from minimal-techno, classic house, breakbeats, downtempo, and even to the fringes of experimental electronic music, as well as a range of non-electronic genres from rock, blues, African jazz and beyond.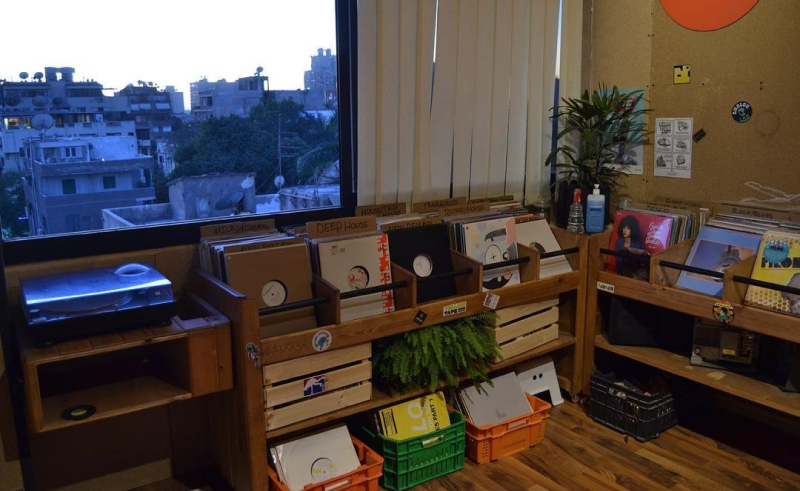 Yellow Tape aims to cement itself as a cultural hub amongst Egypt's art scene, providing a space for music performances outside of the traditional venue/club setting most Egyptians are used to when listening to electronic music. 
With an entire gallery space focused on highlighting visual artists from around the country, Yellow Tape serves to bring together many corners of Cairo's arts scene, allowing room for new collaboration and the exchange of ideas to occur in a comfortable 'third-space' that's neither a venue, nor a traditional record store.  Check out #SceneNoise's special feature on Yellow Tape below: