From bringing a fresh sound with influential 'bedroom project', PanSTARRS, to co-founding genre-pushing label, Hizz Records, Youssef Abouzeid has been an integral part of Cairo's experimental music scene for almost a decade. What goes on behind the scenes and in the mind of such a unique musician is the focus of the third edition of Show Me Your Gear, which explores the equipment of choice of some of Egypt's most unique musical practitioners. 
"Think of my setup as if it's a rock band," Abouzeid told us in the Hizz Records studio, where he showed, and demonstrated, his gear with an impromptu rendition of 'Homma', a track from his debut solo album, Captain Solo. "It mostly consists of drums, keys and vocals," he continues about his deceptively simple and compact set-up. "Then I divide my pedals between the keys and the drums to create a third layer of effects. These pedals have been with me for six years now, so I really know them inside out, and can instantly dial in any sound I want. This is basically what my live setup is — rock format. I started developing this sound when I was Kelab's bassist, because I used to experiment a lot and stack layers of effects onto each other. This is the setup I used to write Captain Solo."
ARTURIA DRUMBRUTE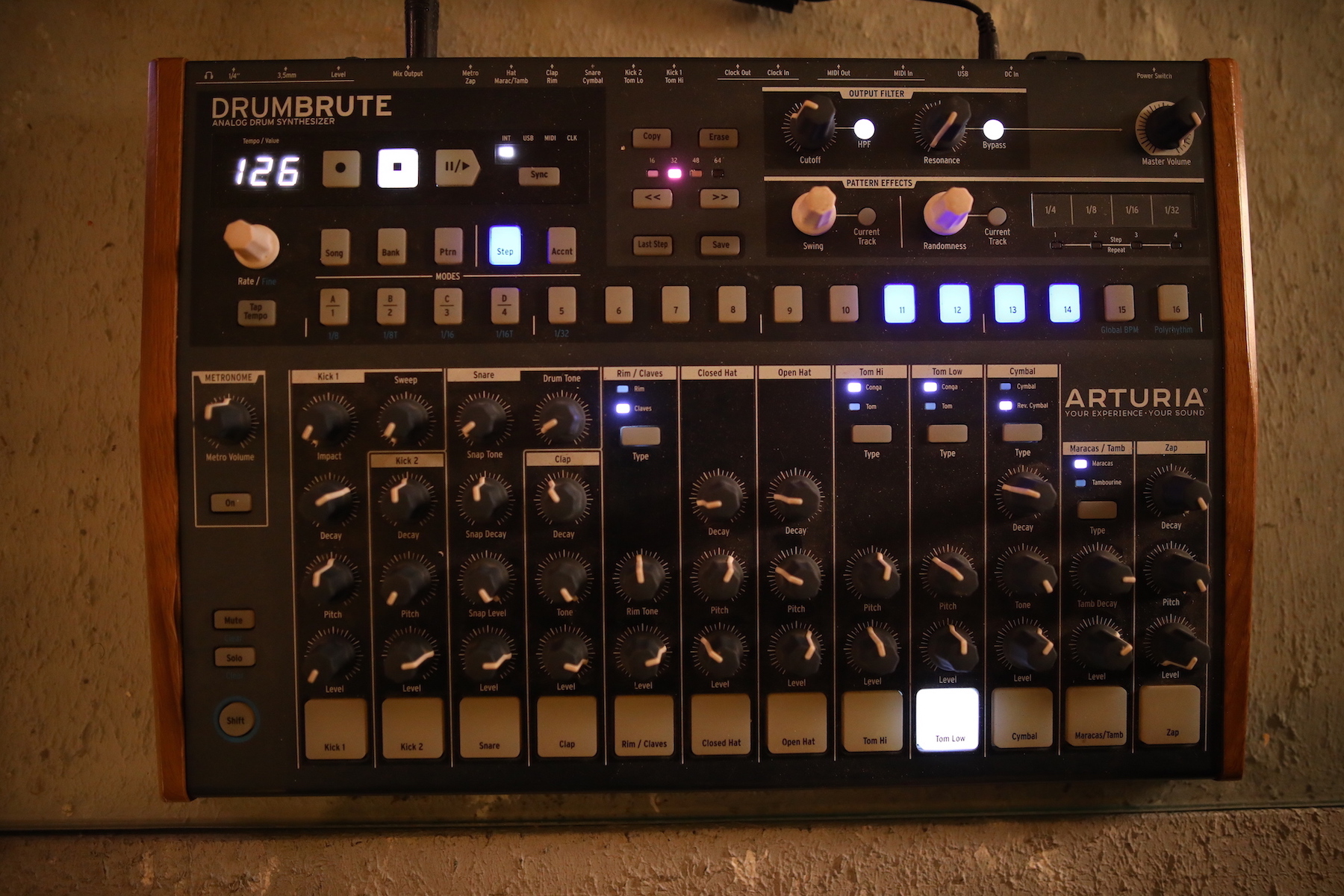 The Drumbrute is a very basic drum machine, and that's why I like it. It's very limited and doesn't have too many controls that will get you lost, and this is how I like my equipment in general — the aim is to write a song, not to jam and get crazy with tons of features. This drum machine is pretty straightforward and user friendly. I didn't even need to look at the manual. I also like its voice, most importantly — it's powerful and reacts in an nice way to reverb and distortion pedals.
ELECTRO-HARMONIX RING THING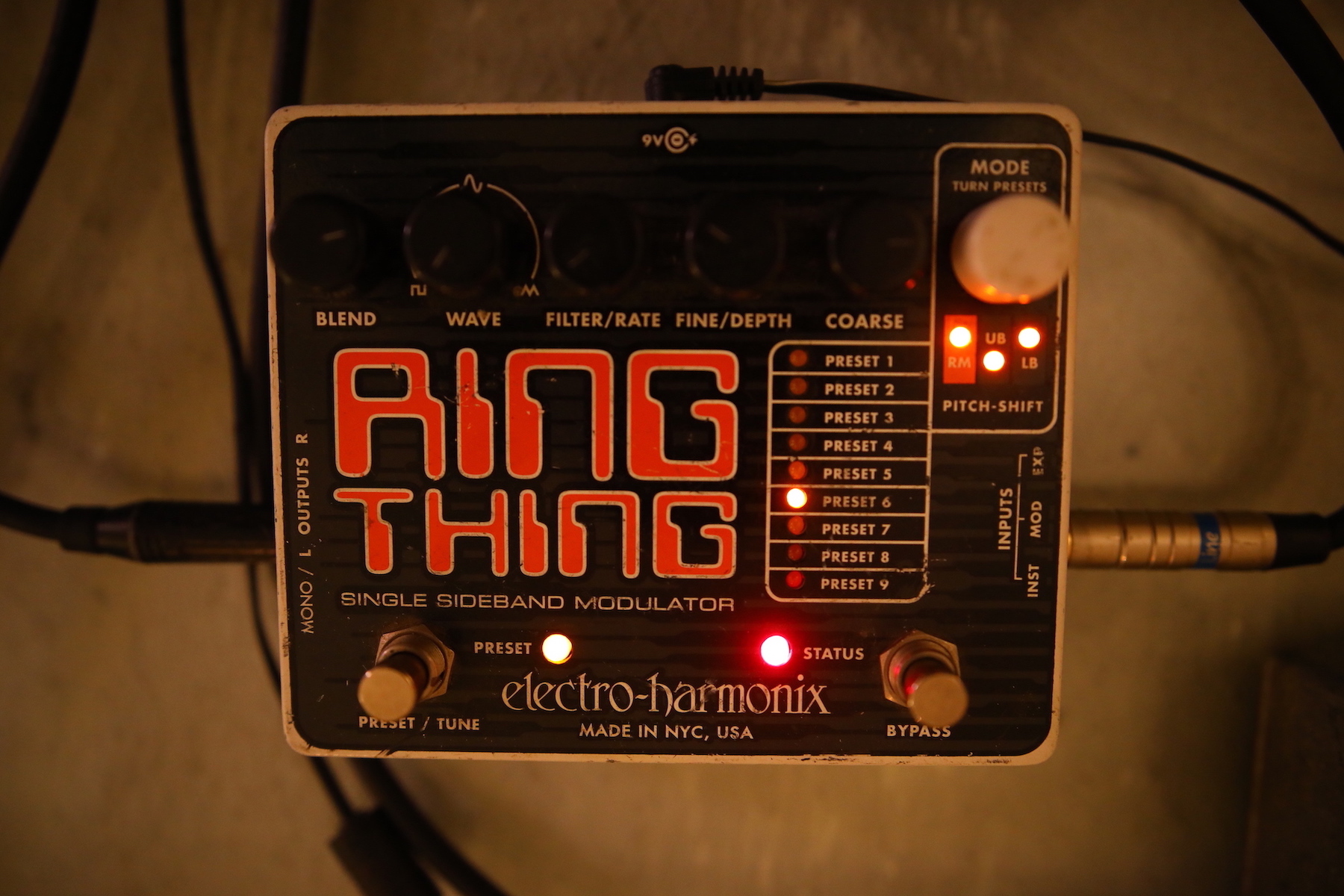 Here, I have the Drumbrute going into a ring modulator pedal that modulates the drums and gives the feeling of having another synth playing with them. It prevents things from getting boring. 
CASIO TOY PIANO
That's a Casio toy piano that we got from
Wekalet El Balah (one of Egypt's most famous flea markets)
. It's fucking basic, as you can see, but the trick is in the pedals that follow it. First is a delay pedal, then a distortion pedal. I put distortion after the delay to compress the signal as a whole and make it standout in the song.
MXR CARBON COPY ANALOG DELAY & ELECTRO-HARMONIX MEMORY MAN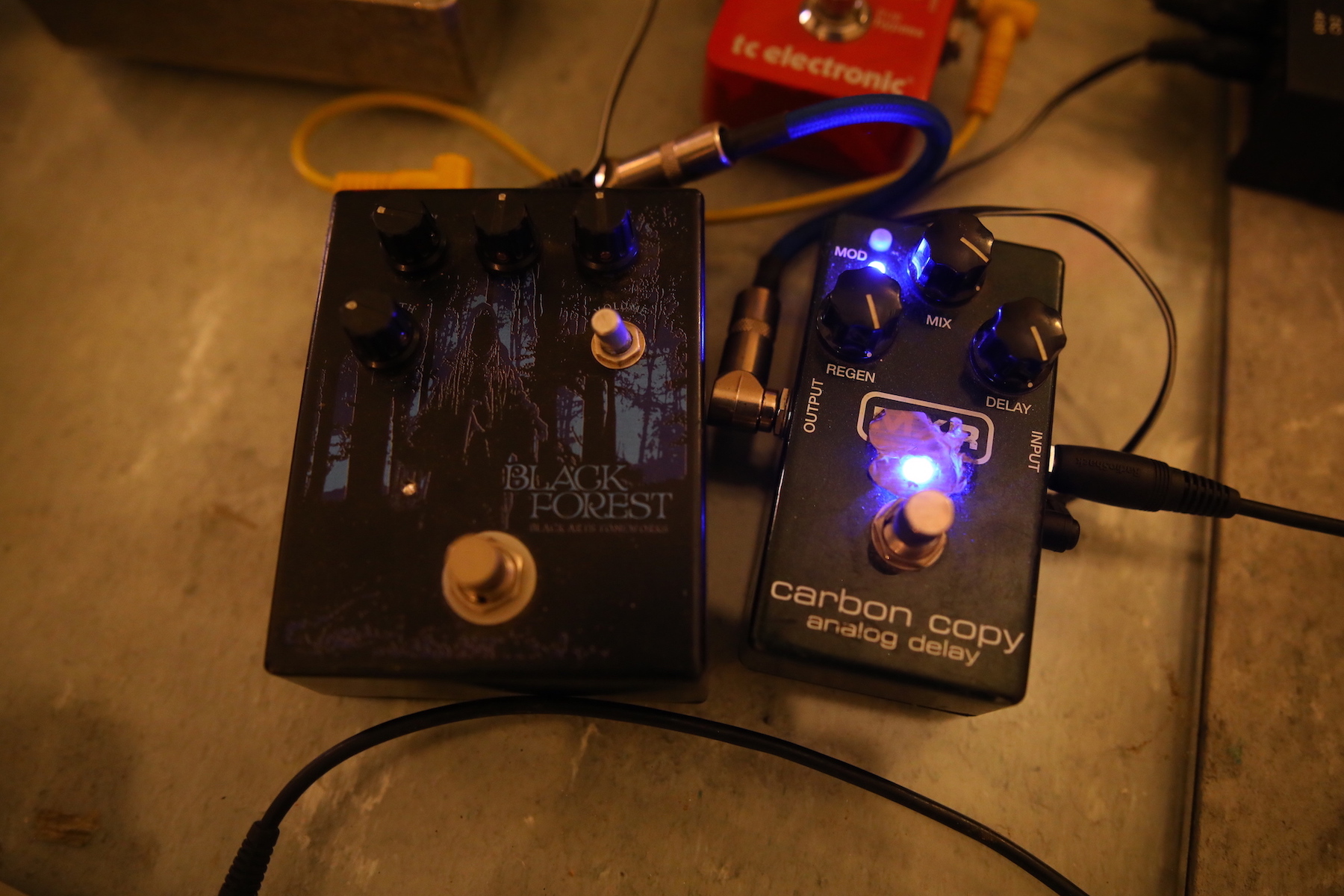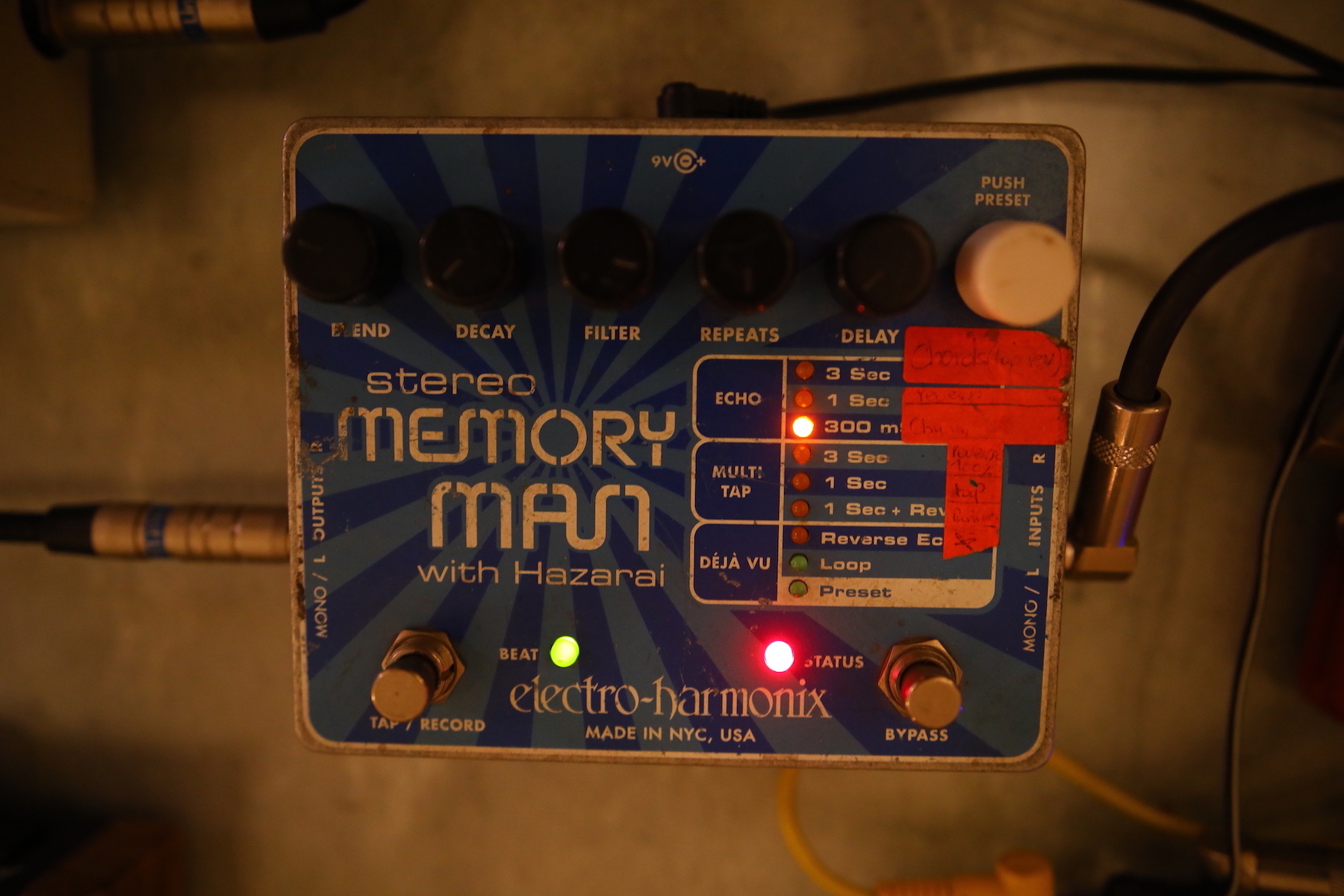 This is a digital delay that I love to put after the analog delay. The whole trick is to set the delay time to small values close to 0, which makes a digital feedback that you can manipulate. You can either turn it into a sub or noise that fills a specific frequency in the spectrum. At the end, the analog and digital delay thing in the signal chain creates a very unique sound. They really add up to each other. It's basically layering.
I can't use the equipment I have without having an end-product in mind. It kind of gets boring if I don't. I need to have a very clear vision of where I'm going. I'm not a producer nor a sound designer, I'm a songwriter.