We've teamed up with Anghami to bring you a diverse, comprehensive list of Middle Eastern indie bands flaunting their unique blend of musical influences, combining their authentic songwriting and sounds with flavourful local and international genres. From the Jordanian electro-pop duo Garaseen, to the Palestenian party starter rock of Apo & The Apostles, to the cheeky Egyptian collective Kahareb, to Lebanon's post-ironic alternative folk of The Incompetents to the Kuwaiti psychedelic pop of Galaxy Juice, we've enlisted the freshest, most distinctive sounds from the region, rightfully worthy of keeping them on your radar this summer thanks to their distinctive skill sets and tireless dedication to push boundaries and put the middle east on the global music map.
Kahareb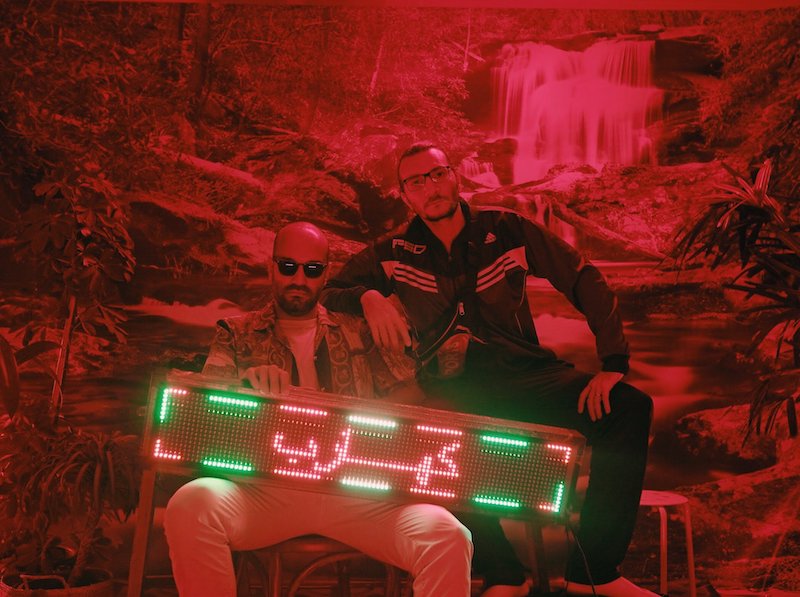 Late last year a new Egyptian collective by the name of Kahareb announced their arrival in style with their cheeky debut song - 'El Sauce'. You may recognize frontman's familiar voice if you've ever followed satire band Like Jelly who made appearances on Bassem Youssef's El Barnameg and Arabs Got Talent. They've gone to release three more singles; 'Leila Matina', 'El Kanaba' and 'Elshift Ellayli'.
Garaseen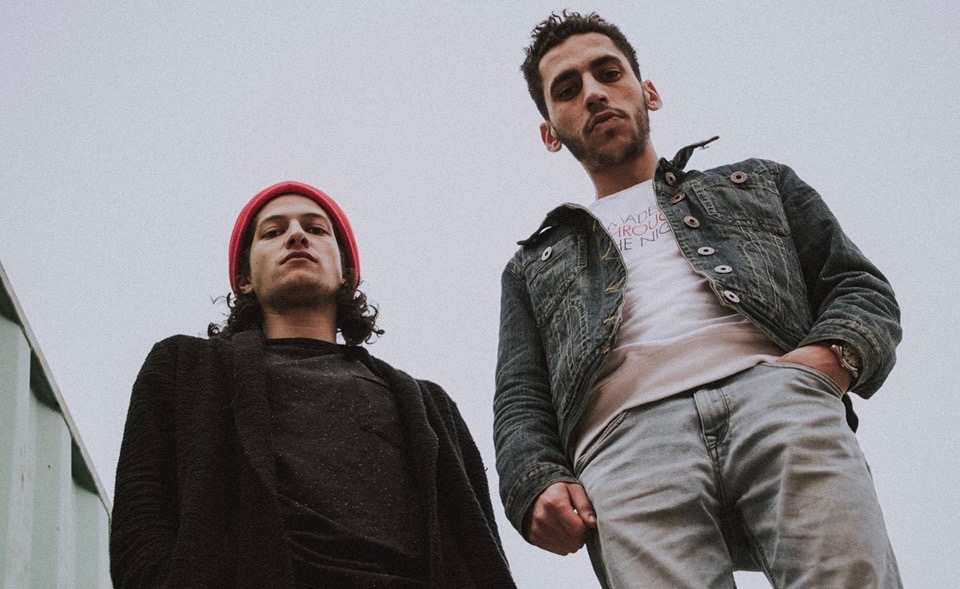 Garaseen is an electro-pop duo from Amman, Jordan. They formed in 2015, then known as Les Garçons, playing some small shows around Amman. Last summer they held a launch concert for their eponymous debut EP, a sonic exhibition at the Jordan Gallery of Fine Arts' Festival, which was also a fundraiser for Gaza.
Adonis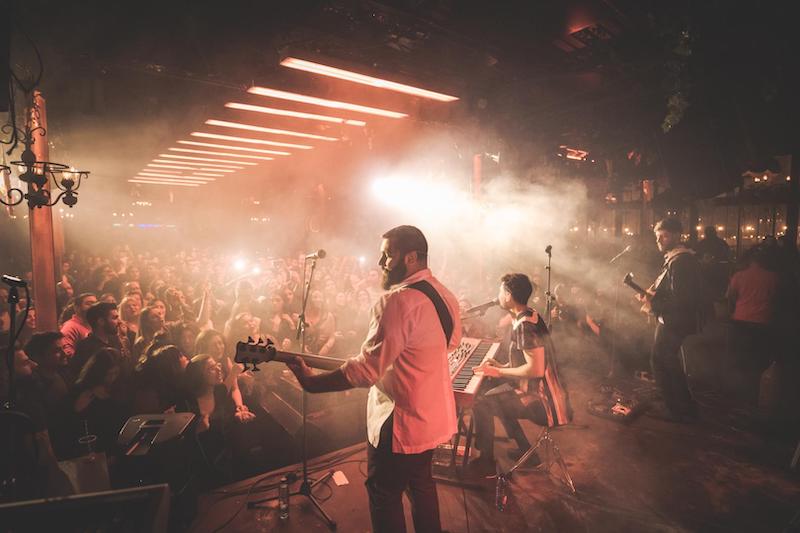 Adonis was formed in 2011. Only a year later their debut single 'Stouh Adonis' and in particular its remix by Jade quickly took over the Lebanese clubbing scene. This was only the beginning of an exciting journey for the Lebanese quartet. Since then they have been on tour all around the Arab world and performed at major venues as well as festivals. So far they've released four studio albums; Nour, Men Shou Bteshki Beirut, Daw ElBaladiyyi and 12 Sa'a.
Ayloul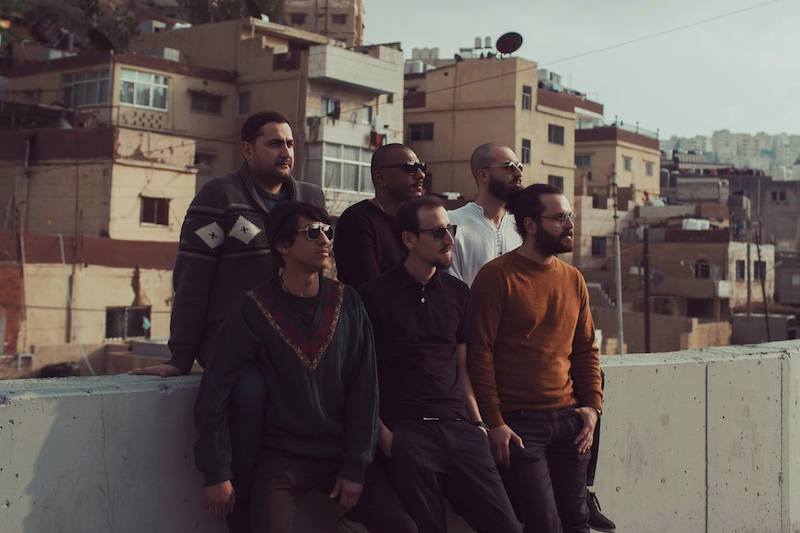 Ayloul is an independent Jordanian band founded from Irbid in 2013. The first single "Nazel Al Ghor" was released in July 2014 shedding light on the political and agricultural decisions impacting the Jordan valley. Five years later they released their highly acclaimed debut album "Salute To Al Ghor" and toured several European cities as part of its release tour.
Galaxy Juice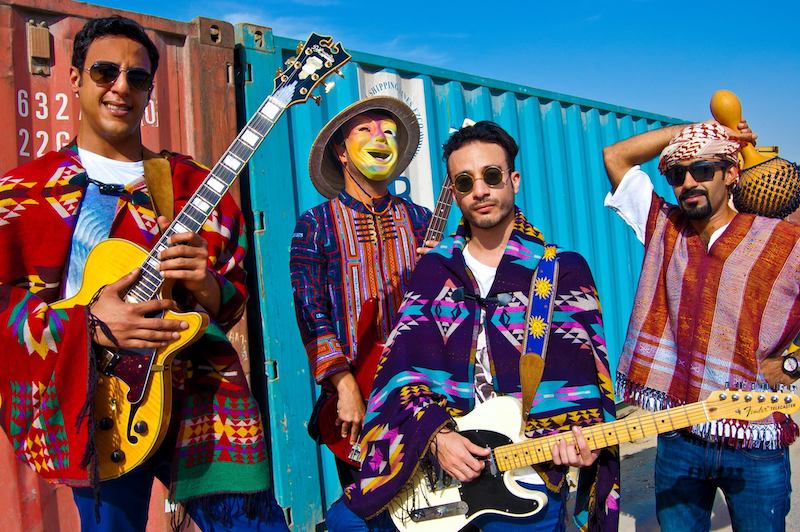 Galaxy Juice are a Kuwaiti psychedelic pop outfit that originated in space, but have settled in the GCC country for its obscurity in terms of music, and to learn the rhythmic percussions of the desert and sea as they previously revealed to us in an interview. Their discography currently holds two albums Crystal Dunes (2014), Timenesia (2016) and their dreamy Pantangonia EP released earlier this year.
Interbellum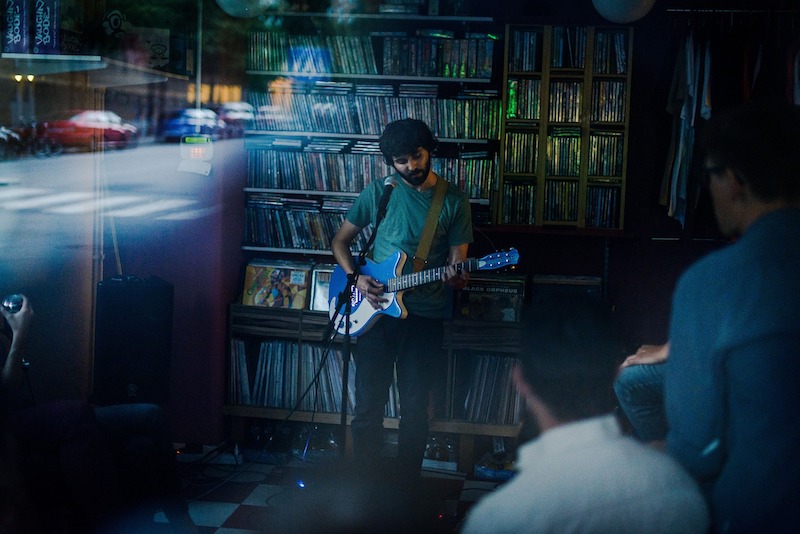 Started in 2015 by Lebanese singer/songwriter Karl Mattar and producer/multi-instrumentalist Fadi Tabbal. Prior to Interbellum, Karl was behind solo folk-rock project called Charlie Rayne which saw him embark on a 50-date tour of Europe following the success of his debut Wider Waters (2014). After Interbellum released their debut Now Try Coughing in (2016) and have just followed it up with Dead Pets, Old Griefs earlier this year.
Postcards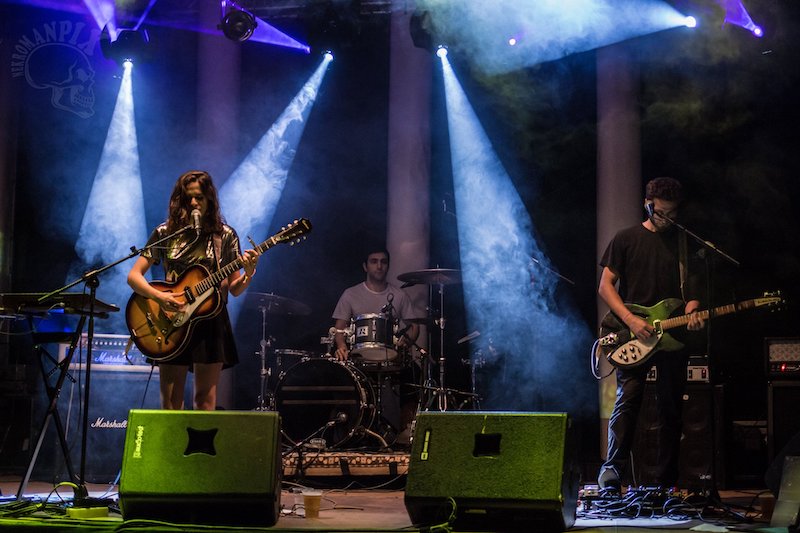 Postcards is a Lebanese band founded in 2012 in Beirut. Initially formed as a quartet, Postcards were born out of the indie music premise, blending dream pop, noise rock and post punk albeit the members' different musical backgrounds. They recently dropped their latest album 'I'll be Here in the Morning' as a trio, which arrived after 3 well-received EPs - Lakehouse (2013), What Lies So Still (2015) and Here Before (2017) , and have been regularly touring around Europe, the UK and the Middle East.
Apo & The Apostles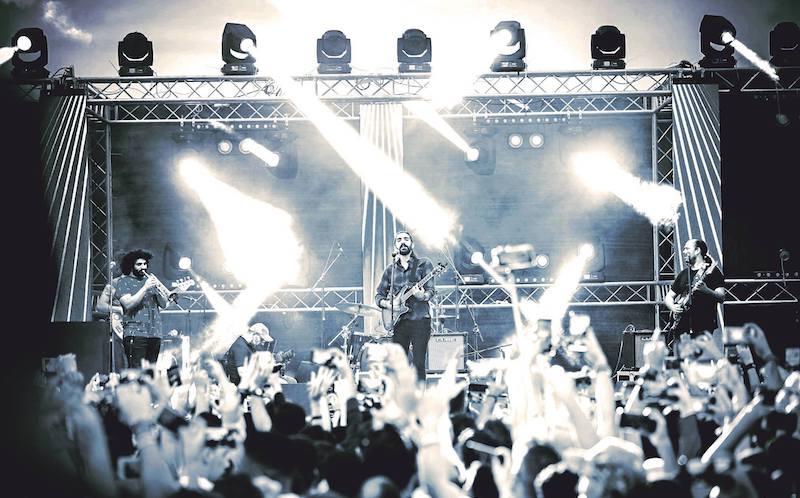 Dropping their debut single Baji Wenek in 2014, the Jerusalem-Bethlehem hailed band quickly gained a regional and international following with their unique sound that blends trumpet-infused party rock and folk music performed in both English and Arabic. Apo & the Apostles have dropped several albums, singles and EPs since their founding, the latest being their energetic feel-good single 'Lafet' released two weeks ago with a video that harks back to their home city, their background and their sound.
Ghazall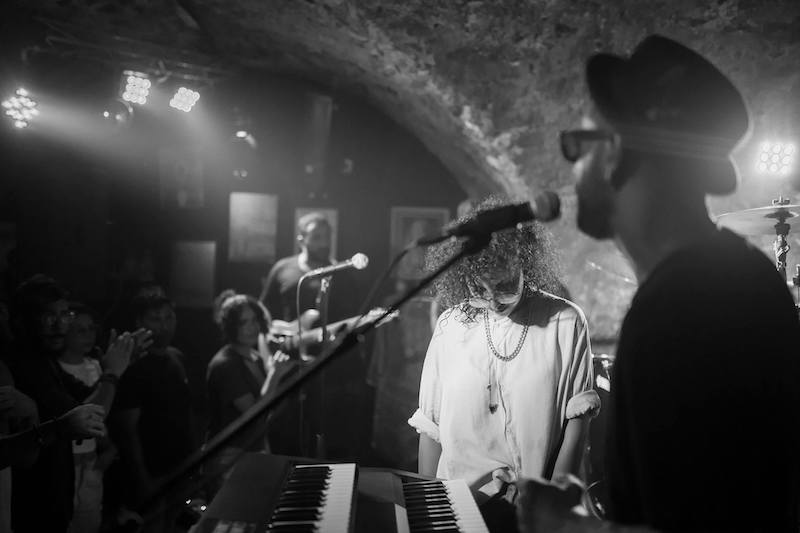 Ghazall is a five piece alt-rock outfit based in Nazareth, Palestine. Releasing their first studio album
On The Way
in June 2017, the Palestenian band's sound was instantly recognizable with their rich reggae influenced rock that fuses different musical styles, pensive lyrics and music. Their last single 'Ashkara', released last year, is a party starting reggae sham-step fusion, that sees Ghazall's sound more pronounced than ever.
Sublunary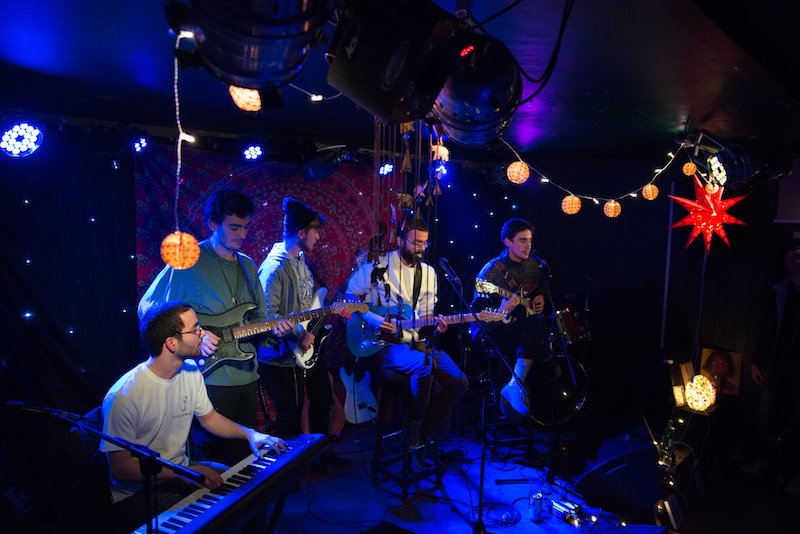 Sublunary is a UK based five piece progressive-rock band from Egypt that is acclaimed for their overbearing energy. Formed from a cocktail of each of the band members' acquired music taste, the band has created a truly unique sound they can call their own, and that clearly shows on their eponymous debut EP.
Sukoon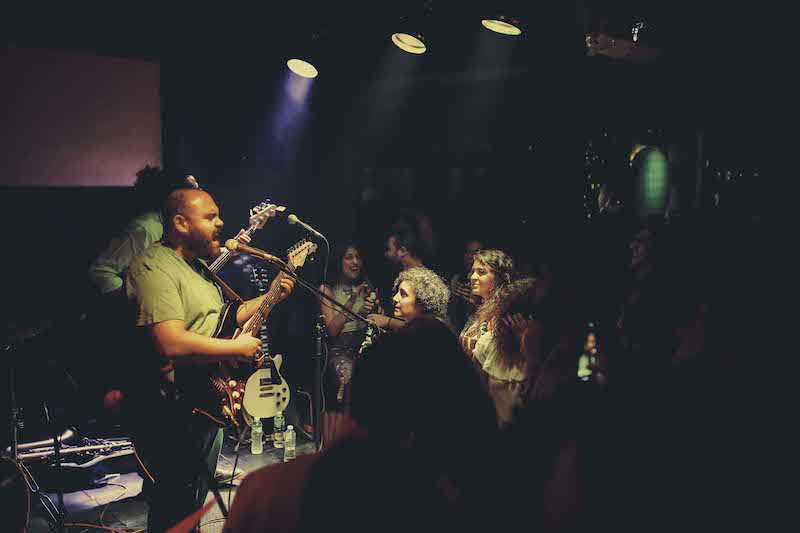 Sukoon is an Egyptian band founded in Cairo in early 2015. Blending indie and oriental jazz, Sukoon are constantly experimenting where to take their sound, taking stages of festivals such as Cloud 9 and Oshtoora where they've performed their well received atmospheric jazz-infused indie-rock blend. Releasing their first single 'Ya Nakheel' in 2018, Sukoon are scheduled to release their first album later this year.
The Incompetents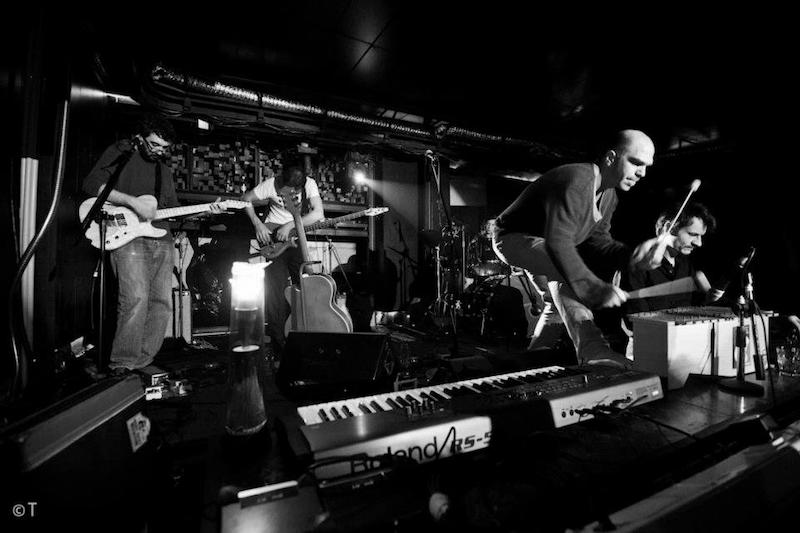 The Incompetents are a musical project founded by Serge Yared and Fadi Tabbal in 2007. Characterised by their alternative folk instrumentation where Serge performs distinctivly ironic lyrics with his unique vocal delivery, the project has released their album 'Of Narcissism ... And Minor Differences ' making splashes in Lebanon's underground scene with its progressive and alternative song writing.
Waynick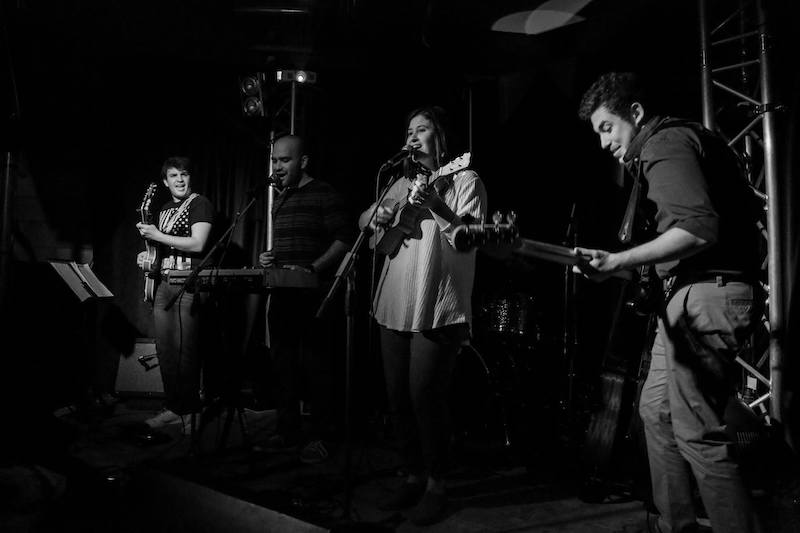 Waynick is the musical child of Sara Abdo and Joe Kazan, two childhood friends who spent their school summers making music. Following their debut single 'Carolina' in 2017, Waynick released their debut EP Before I Leave in 2018 where they explore themes of cultural dissonance, grief, and self-discovery with overtop gentle musical arrangements with an unapologetic tinge of pop.
Filter Happier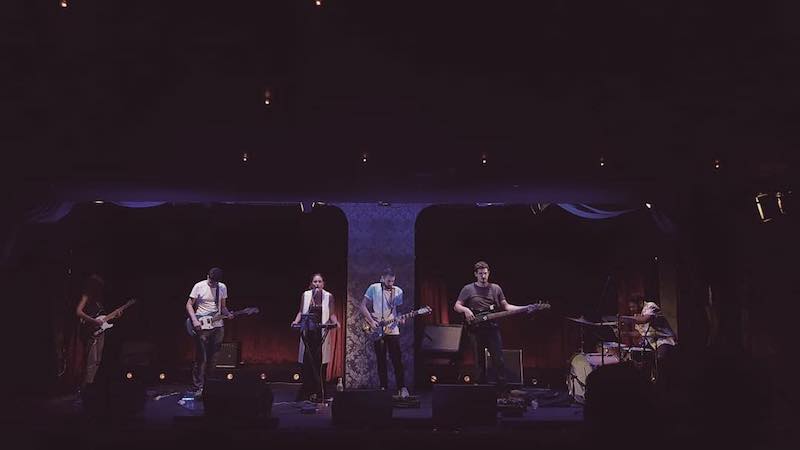 Filter Happier (previously Banana Elephant) is a band formed in Beirut in 2013.
They started out by playing acoustic covers around the city, and made their debut in the music scene as part of the Beirut Wave Two Collective, recording their first single 'Dust' as part of the collective's compilation. Their sound amalgamates elements of dream pop, art rock, and post rock, fusing pop melodies with shoe gaze-inspired sounds.
The Bunny Tylers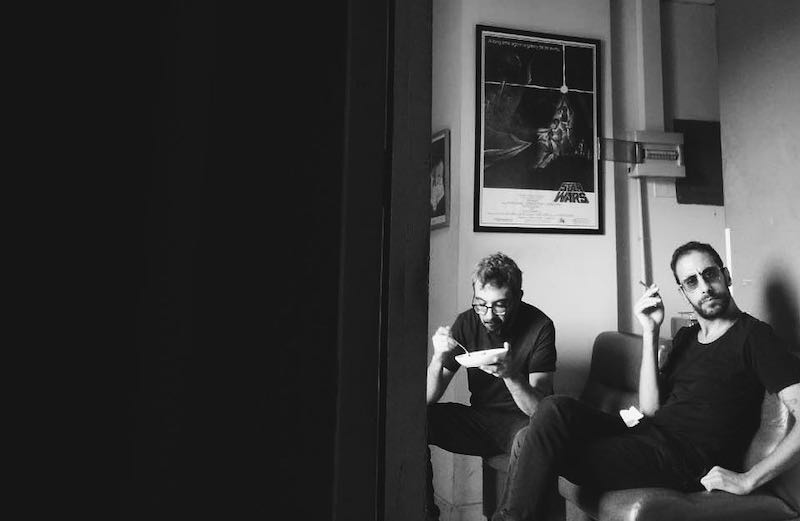 The Bunny Tylers is a drone/ambient duo from Beirut composed of Charbel Haber of Scrambled Eggs, Malayeen and The Johnny Kafta Anti-Vegetarian Orchestra) and Fadi Tabbal of The Incompetents, XEFM, Scrambled Eggs and Tunefork Studios. Their sound is described as electronic krautrock with a predisposition for improvisation.