Walking into Ousso Lotfy's extensive but homey studio, it quickly became evident that he is no ordinary guitarist. Yet Ousso's personality does not bely the level of success he has achieved; he is gracious, humble and warm.
Ousso Lotfy is perhaps the most in demand guitarist in the Middle East. Though currently playing or having played with the biggest pop stars in the region (after our interview he hopped on a plane to Dubai to play a show with Angham), this is not where his heart lies: he has been integral in building the Egyptian music scene since the mid '90s, is the cofounder of bands Nagham Masry and HOH, and a member of Eftekasat.
Beyond being a guitarist, Ousso is also a composer, producer and sound engineer. He did his masters at Berklee College of Music in Valencia where he collaborated with musicians the likes of Victor Wooten, and spent a summer teaching guitar there. Additionally, Ousso was the orchestrator of the breakthrough underground festival in Egypt, Save Our Sound (SOS), which gave hundreds of upcoming artists a platform to perform in front of audiences of thousands. Though this ended, it gave birth to another project of Ousso's.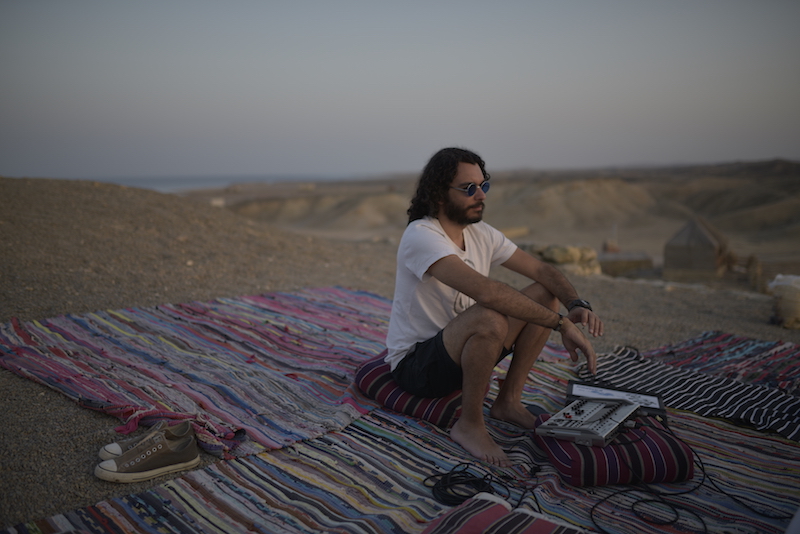 Ewsal Bel3araby is a phenomenal online educational platform providing a huge variety of lessons from Egypt's master musicians, the "mafia" as he calls them. Additionally, there are videos of these musicians jamming together, along with venue and event listings, artist profiles and more. The other side of this project is El Sellem, in which Ousso selects young artists from each of Cairo's governorates and brings them to study with teachers in Cairo on a bi-weekly basis, free of charge, in an attempt to cultivate a professional and inspired network of musicians around the country. This project is unprecedented in Egypt and the scope is monumental; leave it to Ousso to bring something like this to fruition - the second student graduation show of the El Sellem program just took place.
As we sat with Ousso in his studio and talked with him about this impressive list of projects, it became obvious that his dedication to his vision of a musical Egypt runs deep. Recently, he worked with the RBMA Jamhoureya project to facilitate collaboration between four Cairene electronic producers and traditional musicians around Egypt. So much more than a musician, Ousso is an entrepreneur, and his sincere zeal and attentiveness to the musical vitality of Egypt's youth is tremendously inspiring. It is without doubt that the music scene in Egypt would not be where it is without Ousso's passion.
Photography by @MO4Network's #MO4Productions
Photographers: Farah Hosny, Ahmed Najeeb
For more information on Ousso Lotfy visit his website.