Photo by Zeyad Gohary
Raised in the Bronx, Queens and Long Island, Nickodemus is a true wild child of New York, a full-fledged musical dynamo that is the product of the vivid mélange of cultures he was brought up in. Streets aside, the soundtrack of his household initiated the molding of his young mind; his family filled it with African and Latin music, along with Motown and disco. Developing an interest in hip hop is what eventually would lead Nickodemus to DJing in the early '90s, at the spry age of 14.
Knowing a bi about the environment of his youth, it isn't surprising that Nickodemus is one of the pioneers of global bass, a movement that essentially takes traditional music from around the world and remixes it into dance music. Marked by artists like Uproot Andy, Captain Planet, Geko Jones and Chief Boima, New York City spearheaded this movement, which has now come full circle, finding popularity around the globe.  
In 1998, alongside partners Mariano and Nappy G, Nickodemus founded Turntables on the Hudson, a weekly party that garnered a huge following, and would eventually travel to Tulum, Barcelona, and as some of you may remember, Cairo. Though a definitive part of Nickodemus' legacy, this party is but one facet of his dynamic career.
In continuation of his energetic trajectory exploring the different roles of the music industry, Nickodemus founded homegrown DIY record label Wonderwheel Recordings, which has signed a plethora of internationally minded artists such as Sudanese "retro-pop" outfit Alsarah & The Nubatones, Tunisian artist Ghalia Benali, Argentine producer Chancha Vía Circuito, British musician Quantic, and global bass electronic producer El Búho.
As for his own music, Nickodemus has released a number of albums, including LP's Endangered Species, Sun People, and Moon People. Now, five years after Moon People, Nickodemus is back with a new full-length album, A Long Engagement, reflecting on his 25 years in the global music industry and his relationship with NYC, featuring international artists such as La Yegros and Innov Gnawa. The album is a true homage to both his New York roots, and a career devoted to traversing the musical web of the world.
During a layover in Casablanca on his way to N'djamena, Chad, Nickodemus got back to us with a highly engaging look into his background, what draws him to do what he does, and the shifting sands of the music business.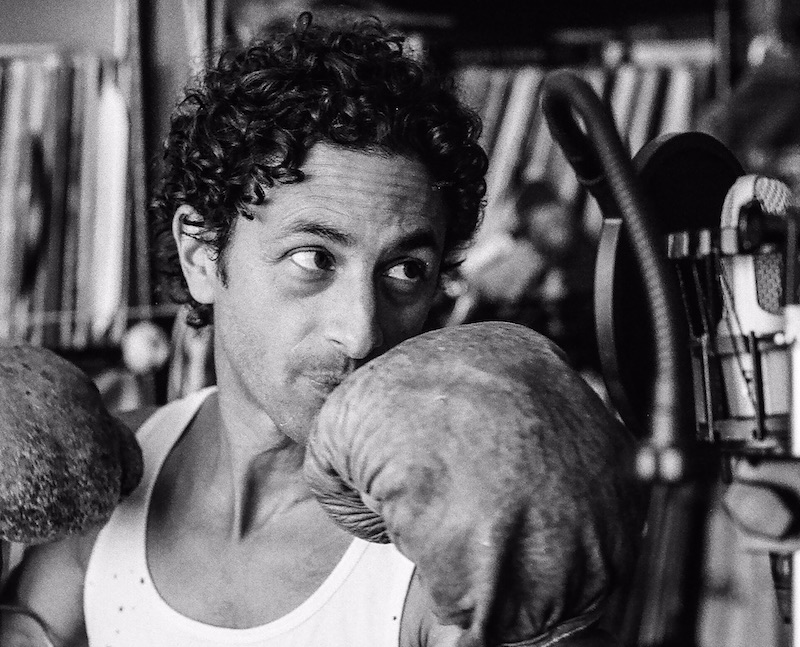 Photo by Alex Bershaw
What first got you into music? When did you start getting into different music from around the world? 
My parents always had a healthy dose of music playing in the house and car growing up. It was mostly Motown, Doo Wop and Latin music. Eventually hip hop and its use of sampling got me re-exploring the music of my parents and further beyond. 
Is there music from a certain part of the world you are drawn to more than others? Or in general a part of the world you are drawn to?
East, West and North African music has always been at the center for me. I enjoy it so much and I still get goosebumps and amazed when I hear a newly discovered '60s, '70s or '80s song or artist. Soundway, Analog Afrika, Hot Casa, Ostinato Records all feed my soul with their amazing reissues. 
What are the main elements you try to bring to the table with Turntables on the Hudson?
Connectivity, fresh air, good music, a good time, rhythm, love, and of course, Nappy G (he moved to Hamburg). 
You have played Cairo, at Turntables on The Nile, several times. How can you describe that experience?
It was always a dream of mine and when I finally met the people behind Nacelle, I knew it was extended family and right in sync with what we were doing. I didn't have to explain much about what we'd been doing, but the vibe was so compatible right from the start. When we started in Cairo 6 years ago, it was much smaller and more insular. By the 5th edition, it was truly amazing to see how the scene in Cairo grew and was not only more accepting and responsive to house, funk and electronic music, but also to dancing, partying with strangers and opening up the vibe a little more.  
What's your second favorite river after the Hudson to party on?
Definitely the Nile. I always wish to bring the Cairo party to NYC and the NYC party to Cairo. Egypt Air is always empty, so they should just let us charter a few round trips already!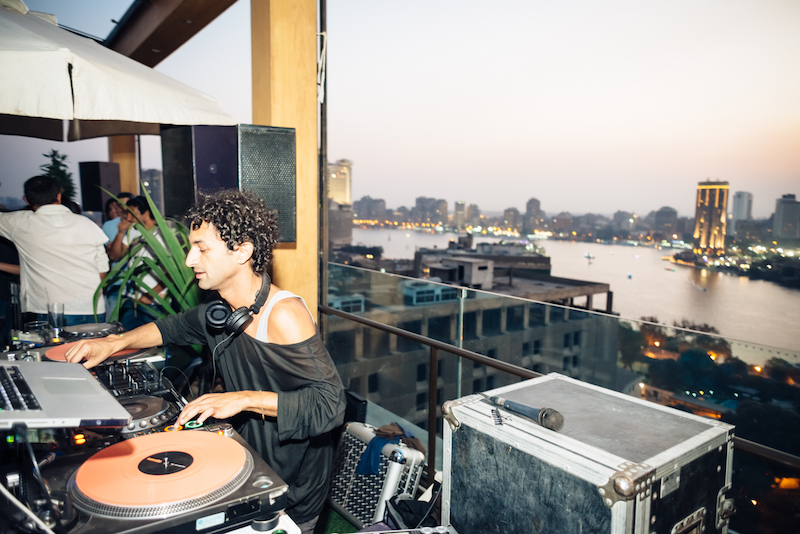 Photo by Zeyad Gohary
What collaboration are you most proud of?
I'm proud of all of them, but the collaborations we did many years ago in Puerto Rico stuck in my head the most. From the collaborations with Sammy Ayala and Candela Allstars to the big one "Mi Swing Es Tropical" with Quantic and Tempo, it was a special time where we were immersed in the scene there in Old San Juan rather than simply doing a recording session. We experienced it day in and day out with the rum, mofongo, arroz con pollo, joy, pain, sunshine and rain. 
How did you decide to start Wonderwheel recordings?
I already had some experience with my labels Rhythm Love Records and Turntables on the Hudson/ Giant Step collaboration, so starting the Wonderwheel imprint was the best way to streamline everything to one place where I could take risks and not have to worry about budget as much. I wanted to do full color jackets and themed releases and I didn't want anyone saying "no it's too expensive" or "no, no one is pressing Afro-Latin or Balkan music." So I spent all my DJ and party money for years just doing what I wanted, signing friends' projects, working on visual concepts, selling records out of the trunk of my car like a pop up shop. It was fun and DIY to the core.
As a record label owner, do you think the role of a label has changed?
What do you think defines a record label? For me it has changed because we grew so much that we have very strong obligations to the artist and the bottom line. We can't do things with only passion as I have in the past. We need it to be realistic so no one is losing money or time. A good record label can still do a tremendous amount of work and benefit for an artist, and I'm super happy with almost all of our results. Artists still need to do their part and be a partner of the label. Some artists we work with don't have any social media presence or answer emails. It's ok, but the results aren't always great with those releases. 
You've now been in the party business for over 20 years. Is it taking a toll on you or perhaps the opposite?
Sometimes I feel like it's wearing me down, like right now I'm on an eight-hour layover in Casablanca on my way to D'jamena with 80 pounds of music equipment on my back. But getting to experience new people, places and music makes me forget any of the difficult parts. I'm like a fish in that way...get a good groove in the studio or a dance floor poppin' and I'll forget all the World's woes for a day. 
What are the main changes you have seen in the scene or model?
It almost as if everyone's going exclusive instead of inclusive…more tribal like party gangs. It works on so many levels from the booking agencies to the clubs to the small groups of party people. It's almost like a reset mechanism has happened after the scene has gotten too big and out of hand. I generally don't like this shit, reminds me of high school days where I was determined to shake everyone out of their boxes and cliques by throwing all-inclusive parties with house, hip hop, reggae, rock bands etc. Nowadays people are throwing very sharply coordinated parties with a narrowly defined music and style. But again, I feel like it's a needed reset in these days of everything being oversaturated and accessible. It'll open up again I think because diversity always wins. 
"I'm like a fish in that way...get a good groove in the studio or a dance floor poppin' and I'll forget all the World's woes for a day."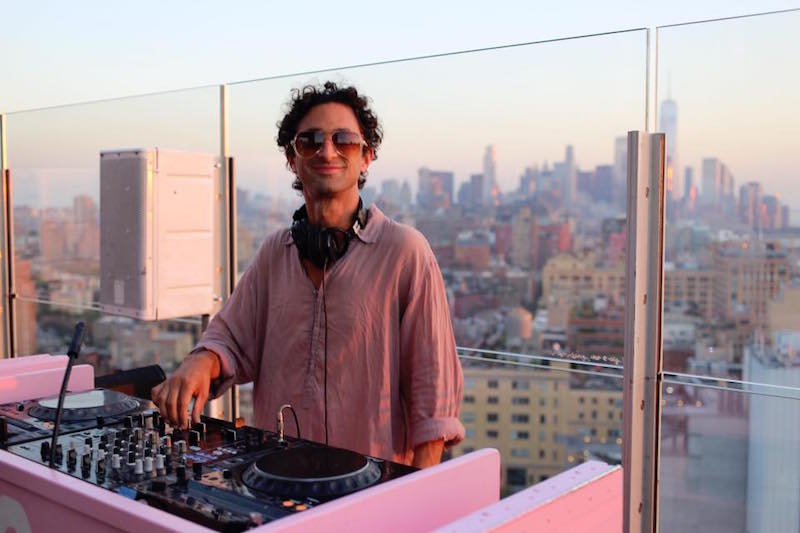 Photo by Scott Campbell
Is there anything special about the business model you guys use?
For the record label, I'd say the business model is and always was that if I like the music and would play it out in some context, it passes phases 1 and 2. Phase 3 is, "do I really like the artist personally and want to risk all my money and our time on this person? Will they represent us as a label (and me as an artist) in the best intentions?" With this model we made a lot of good friends and made each other decent success along the way. And of course, diversity. We're into so many styles of music and I'm determined to keep it that way with the label and not be pigeonholed into one genre of music. 
What are the main challenges of running an independent label?
Some of the challenges have always been distribution. I've had 3-4 distributors fold since I started in 2003. Full skids of vinyl and CDs were shipped back to me from overseas and tens of thousands of dollars left unpaid. And those were the days that was my DJ gig money, so it really, really hurt. Today, I'm always amazed how an artist can be touring in a territory and the local record shop doesn't carry their music simply because they don't work with the same distributor. I'm literally touring Europe half the year and speak to shop owners and they tell me to my face, no we only deal with one distributor. However, things feel like they have leveled off a lot more; mail order from our Bandcamp store as well as digital and streaming income really gave us a base to work off of where we can take more risks pressing CD, vinyl and cassettes. Vinyl returned to making money again, as long as you keep real good perspective on what to press and what not to press. And of course, relevance: is your sound standing the test of time? Are people enjoying what you're releasing now and the back catalog? Our back catalog sometimes does as well as the new releases, so we feel like we're in the right model for survival right now. 
Can you pinpoint when it is that it became popular to start remixing traditional global music?
I'm not sure. I know that's what I came up with as a DJ in the '90s and 2000s spinning Zeb, Organic Grooves, Thievery Corp, Jazzanova, Talvin Singh, Transglobal Underground, etc. But I think I was really turned onto it with Coldcuts remix of Paid in Full by Eric B and Rakim where they sampled Ofra Haza and the Jungle Brothers and X Clan with all their African samples. Those were the windows to the wide wonder World for me as a kid. 
With your label and also DuttyArtz, seems like NYC is the most important place for that genre and scene. Would you say that's true?
I'd definitely say NYC was at the forefront of this sound, but nowadays it's so global. I can name dope producers and crews in so many cities from Lisbon to Angola, Bangkok to Buenos Aires running with the heavy global bass sounds. But yes, NYC underground is always poppin' off the new shit.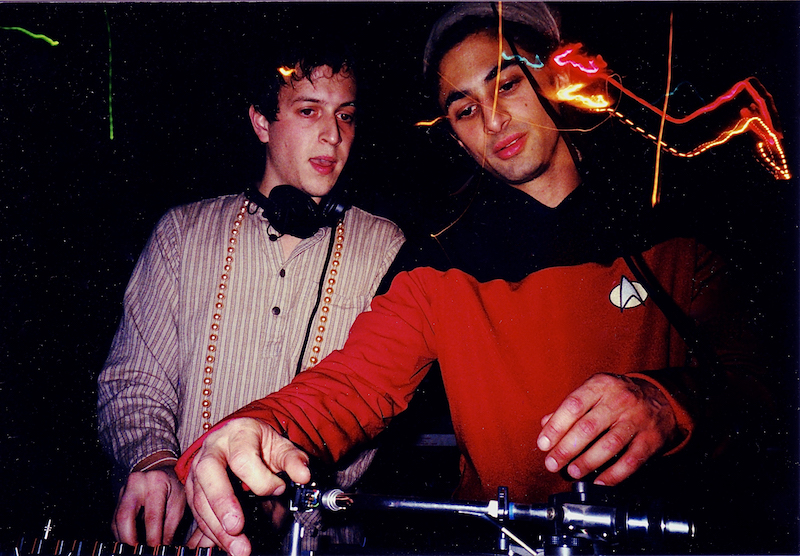 Photo from TTOH archive
What role do you think technology has to play in music and global connection? 
Back in the days, the only ones making electronic music were the people fortunate enough to be able to buy a keyboard, sampler, speakers etc., but even if you could, you had to teach yourself how to use it with the manual or know a friend who knew how. Music for me was a mystery. How'd that scratching reverse sound happen? What kind of machine makes those types of drums? What computer (or alien) makes those bleeping sounds? I'm not that old, but things were not that accessible. Today, with an internet connection you can have a pretty damn good set up to make music and you can get it visible immediately. You don't have to mail a demo to a random address on the back of your favorite label worrying if someone's going to steal or bootleg your music, then wait a few weeks for a phone call or call to see if they got it and wait for the decision. Haha, damn I can make a beat on my phone right now, upload it and get people listening to it today. I really love the fact that the playing field is opened up to almost everyone, well everyone who can get their message heard. Only up until recently, Cubans had to go through a lot to be heard outside of Cuba. Let's not forget all the geniuses out there who don't have as many opportunities to do what I was describing - no Wi-Fi or no party/ social scene for inspiration. 
What lies in the future of Nickodemus?
Working this week with DJs and musicians in N'djamena, Chad and throwing a party at the end. All summer I'm touring Europe for my new album A Long Engagement (Wonderwheel Recordings). In autumn, I want to try to do an album start to finish in a month, not the usual 3-5 years spreading my ideas and energy out over long periods of time. After that, I have no idea. Maybe open another pizzeria or club, just not in NYC. Maybe go back to making short silent films on my phone haha month to month.
Thanks for the interview!
Follow Nickodemus on SoundCloud and Facebook. 
Check out Wonderwheel Recordings on their website, and follow them on Bandcamp and SoundCloud.