In December 2019, graphic designer, Dana Baddad, and entrepreneur, Sharaf Saleh, were granted an art residency by Amman's Mohamed and Mahera Abu Ghazaleh Foundation, which set them on a journey to change the way people interact with, and consume, art in their hometown. It was from that point that Baddad and Saleh started micro.radio in a quaint studio in Downtown Amman, which would eventually quickly become home to - and the instigator of - musical and cultural exchange in the region.
"We wanted to create a space that initiates more conversation around music, develop a conversation around people interested in music and take music out of the nightlife," Baddad told SceneNoise. So, while they happily accept music contributions from artists and give them a platform, there's a bigger goal at play. Every day, the platform hosts regional and international artists, musicians and speakers with a resonating story to tell, with the ultimate goal of creating a space that sparks rhetoric surrounding art, particularly music.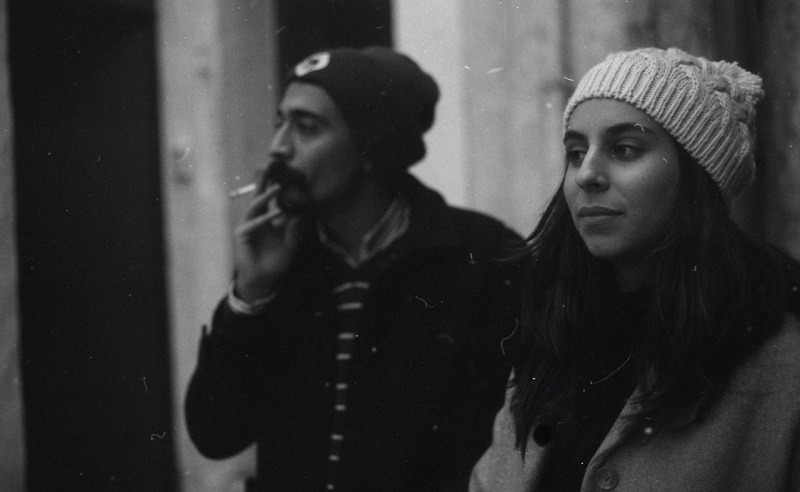 Ultimately, micro.radio seeks to shift some people's understanding of what the music they listen to truly means. "For many people, music is only consumed as a part of nightlife and without a backstory," Baddad says. "Sometimes, people will listen to a song and decide they don't like it, but they can't explain why, and they don't understand why that musician is playing that song to begin with.The platform allows people to interact with the music much more intimately. " 
The platform, therefore, aims to break down that barrier, and give listeners the unique opportunity to understand the context and story behind what they're listening to – to get to know what they're consuming up close and personal.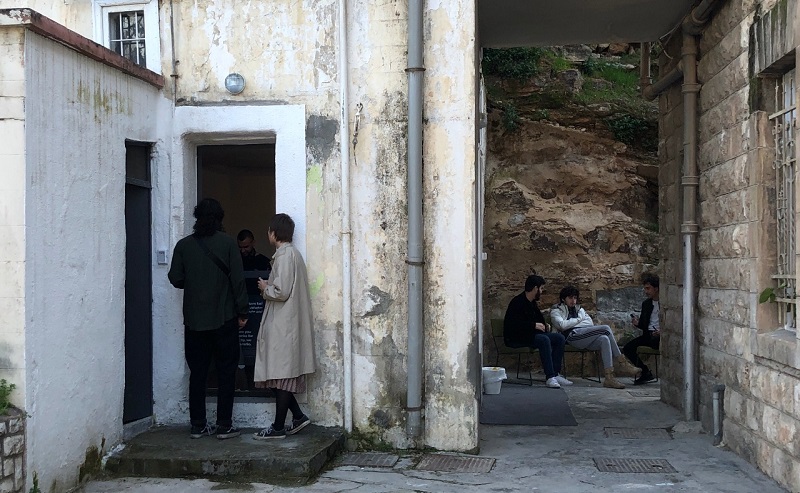 Recently, the platform has shifted – in light of people being holed up at home with more time to listen - to inviting more musicians to participate in 'talkshops', where they share their experiences and commentaries on different genres (such as Shouly and Kazz Torabyeh on the Amman hip-hop scene). micro.radio have also begun virtual concerts and featured Berlin-based Shamsa as the segment's first DJ. "Now people have more time to not only produce things, but also more time to listen to things," Baddad says.
Every weekday, meanwhile, the platform lends itself for six hours for a takeover by other online platforms - such as Palestine's Radio Alhara or the Paris-based Radio Flouka – to not only to allow them to showcase their content, but to also enable the platform to instigate more conversation and widen the regional community exchange of artists and contributors across the board. micro.radio also hosts DJs every Friday, now on their live streaming segment 'Live Friday', featuring the likes of Amman-based disco/funk collective House of Afandi, dance music collective, Vortex, as well as the South London-based dance group, Treehouse. 
micro.radio, in large part, are also interested in building a certain awareness and astuteness of Amman's young generations, while also trying to tell the story of Amman through the lens of these new generations. This happened, quite literally, in the case of a recent showcase featuring the worl of contemporary photographers. Another interesting and ambitious aim of the platform is to promote music terminology in Arabic, which they believe many people don't know or use in general.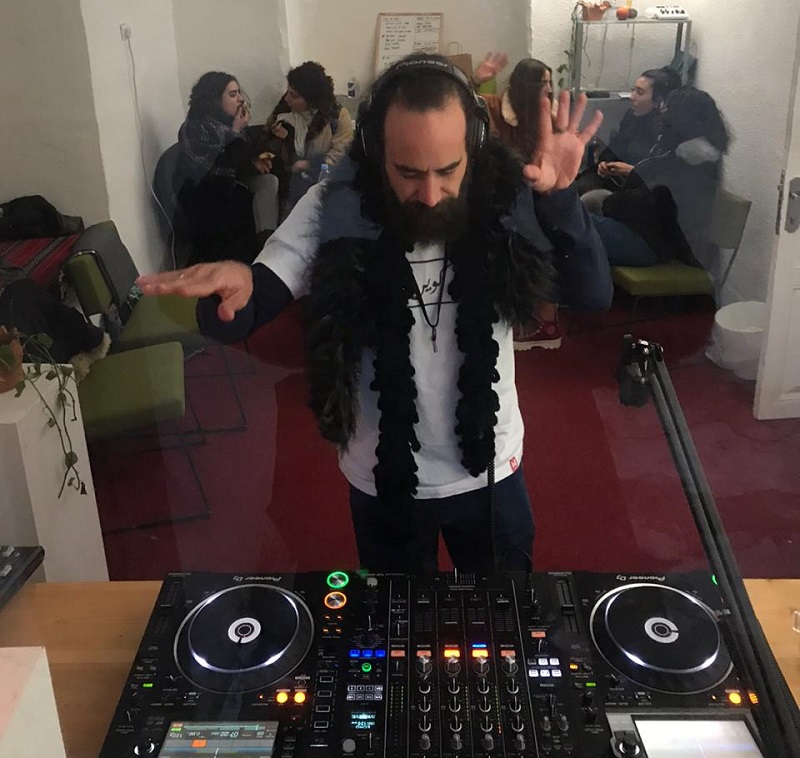 Beyond music and the obvious arts, however, micro.radio welcomes one and all and even recently hosted doctors to speak about their transition to offering their services online in light of the Coronavirus pandemic.
The platform is constantly inviting musicians, artists and specialists from a wide range of fields to contribute in anyway possible, in addition to people who believe they can share an impactful story or experience. Baddad reiterates that no professional experience is required to contribute to the platform. "micro.radio is giving artists, collaborates and consumers the chance to connect on a different level."
All of the platform's video streams are available on their Facebook page, and for audio streams tune in here. Whether you're looking to contribute to the platform or explore their daily schedule, head over to their Instagram page or reach out to them via DM.
Images: Lina Khalid