The term hip hop encapsulates many forms of art, including not only the music but also dance, graffiti, beat boxing and several other disciplines. The term "gangster" encapsulates many forms of criminal activities and at times is linked to rap. It's not that gangster rap is a crime, although in certain parts of the world people have been faced with jail time for rapping about certain topics - including for rapping about being part of a gang.
It is safe to say that rap music is not illegal in most parts of the world, the Middle East included. For some people involved in the local scene, the social background of hip hop that might have casted a sketchy overshadow on the genre in the US is not necessarily part of its emulation in our region. The circumstances here are different to the original movement's homeland. In the United States hip hop was born on the street, in block parties in the Bronx, and later much of the US. In Egypt - and similarly much of the Middle East - hip hop was born out of the homes of rich kids who could afford subscriptions to western satellite television exposed to MTV, VH1, and other music channels before the internet and Egyptian music channels like Melody and Mazzika were made accessible to the wider population. The result?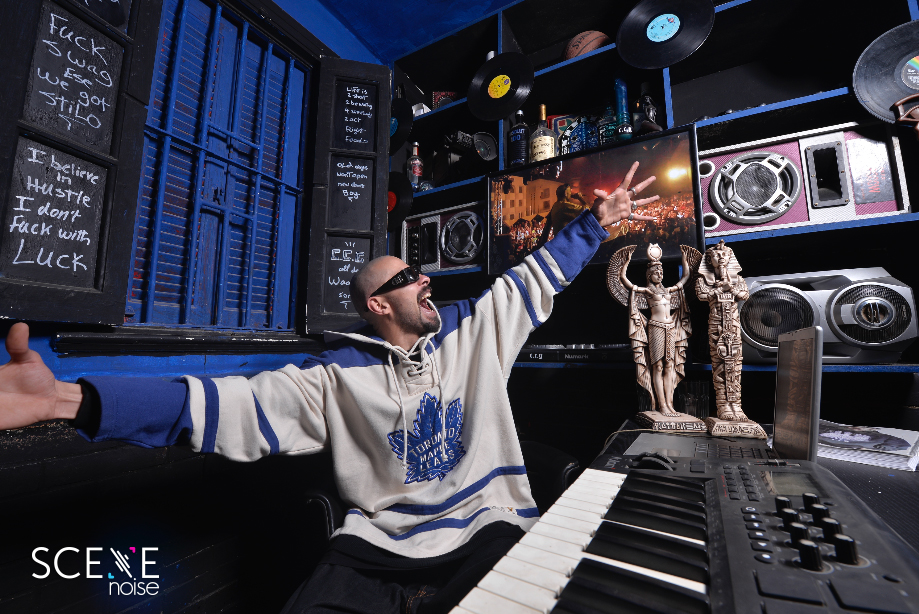 Egypt in the early 2000s saw what many would consider the start. A three member band emerged, calling themselves MTM and became an overnight success with their hit album Omy Mesafra. And although MTM's lyrics and flow weren't exactly what you would call artistically integral, Mahmoud, Taki, and Mikey managed to ignite the spark, and paved the way forward for Egyptian hip hop music. Before MTM several artists had appeared in different areas of the Middle East but without any widespread success. As internet usage increased, more artists started to emerge, ones who were from a reality far from that of MTM. This time the topics of the songs changed from rich kid problems, to those of kids on the grind, living day by day and using hip hop and rapping as an avenue of self expression.
As any person living in Egypt today, one way or the other you have been exposed to hip hop in its many forms. You can hear songs playing in tok toks and taxis the country over, and although many people might be dumbfounded when you mention the genres name, if you cite artists like Mekky and Fishawy - two actors who picked up rapping successfully, catering to a commercial crowd - you will find instant recognition. Go deeper into the underground scene and visit places like Talbeya in the Pyramids district and those very same names will draw some frowns. Although Mekky himself hails from Talbeya, an underground rap scene has emerged there that denounces him as an integral rapper, labelling him as pretentious and commercial. A scene that values the likes of Kordy, Dawsha, and Abyusif, over Mekky, Fishawy and MTM.
Go on Youtube and you will find a sprawling library of Egyptian hip hop tracks, a mix of high quality productions and low quality independent attempts. Some are good, others not so much - a small concentration however has proven to be genius. Several artists revolutionized the art of Arabic rap: Kordy, Dawsha, MC Amin, E-Money, and Abyusif are all names that altered the map of local/regional hip hop. They developed unique styles, and now sport overflowing discographies. Kordy and his CCG went above and beyond what all other rap artists have managed to do. Unlike his peers who have been attracting similar online engagement, Kordy managed to spawn his view count into a real life movement. He developed his online fanbase into a cult like following and was able to form Egypt's first real gang or what he likes to call a familia - a 3,000 member strong familia.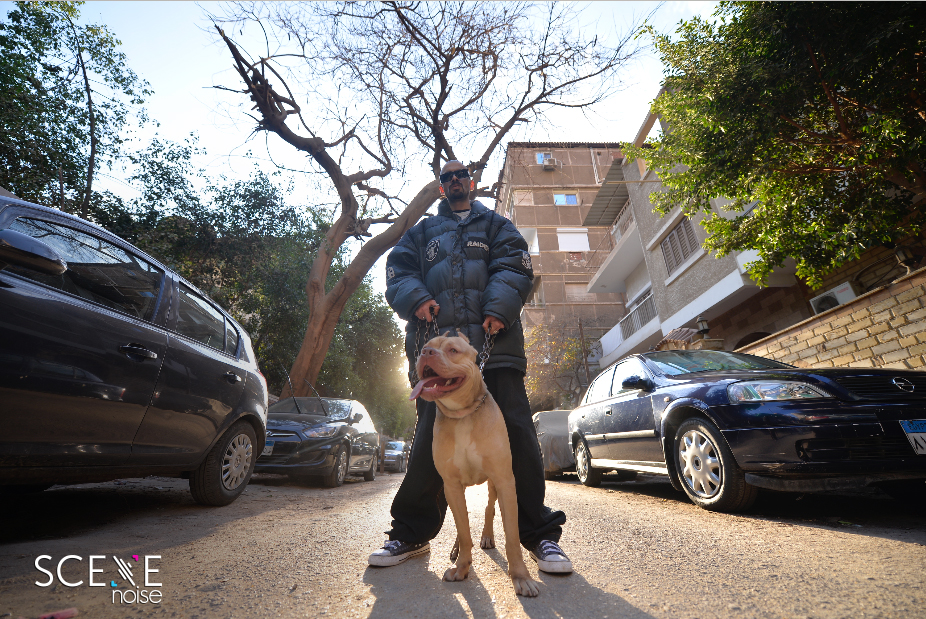 Catching up with Kordy was a 360 experience into his world and that of his CCG. We probed their lives, businesses, music, but most importantly their history and story - a story that would keep on unraveling throughout the duration it took to shoot this feature. Over the past 5 months we delved deep into the world of Mr Kordy Sand Nikka, the founder of the Cairo City Gangsters. We followed him from Zeitoun to Zamalek and back, attended his concerts, and hung out with his friends and familia members - a trip that changed our impression of how serious hip hop has gotten within the country, with artists like Kordy being able to survive and make a living off culturally associated businesses like fashion, tattooing, and even selling pit bulls to a mass following identifying themselves with hip hop as not only a form of art and a way to vent, but as an entire lifestyle.
Find the online CCG Store here, subscribe to Kordy's YouTube here, and check out his Facebook for more info and updates.
Produced by @MO4Network's #MO4Productions
MO4 Network creative and production team:
Directed by: Seif Bibars, Dalia Awad 
Videography: Nabi Abdelnabi, Abanoub Ramseas 
Edited by: Mohamed Awad
Producers: Mariam Mansour, Ahmed Najeeb, Timmy Mowafi