It finally happened. The world's biggest music streaming platform, Spotify, has come to Egypt and music fans are quite rightfully giddy about the arrival, which was first rumoured at the start of the year. With said arrival comes some very impressive numbers; over 40 million songs, 2 billion playlists and many, many more to come, all of which will be at the fingertips of millions here and across the region as it enters the massive Middle East market.
But Spotify's entry into the Middle East and Africa hasn't been without its hurdles, and there's a reason it's taken this long to penetrate what is a huge and unsurprisingly complicated market.
"We think the timing is absolutely right," Managing Director of EMEA, Michael Krause, told SceneNoise a few hours before the official Spotify launch event in Downtown Cairo featuring Sharmoofers. "We want to get it right."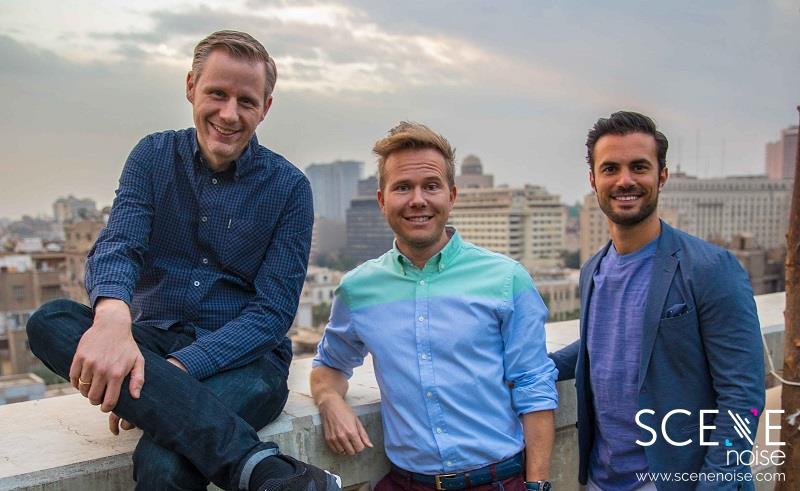 'It' means carefully curated playlists catering to Egypt, a deeper understanding of its culture of musical consumption and online behaviours. But while to many, Spotify acts as (a very impressive) and free catalogue of music that the region has desperately wanted access to, the Swedish company sees its role as much more expansive – they consider themselves not just a platform, but a unique cog in the clockwork of the music industry, with all its characteristics and pitfalls. In the specific case of the Middle East, one issue stood above all – an issue that's no stranger to Spotify.
"Spotify was founded to fight piracy," Krause told us. "In Sweden, there were lots of issues and the market was crumbling. Here it's still a big issue and people aren't used to paying for music. These are the people we want to target."
It's quite the ambitious feat to conquer, but one that they are confident that they can slowly but surely change.
"We embrace all the challenges," Managing Director of ME&A, Claudius Boller, told us of the number of hurdles faced in any market that Spotify enters. "Every market is different, so we want to face these challenges to ensure a better product and user experience."
This all makes for great reading on a press release, but it's on further questioning that Boller and Krause reveal the years of groundwork that has gone into the move into the Arab World.
"We looked at a number of factors," Boller explains. "Disposable income, payment options, and other things we've discussed with label partners and artists in the region," he continued in reference to the subscription fee for the premium service, which, at EGP 49.99 per month, works out to be considerably lower than fees in other markets. Other factors, such as internet data costs and smartphone penetration, have also been considered in coming to this price and there's even been moves to try and compensate Egypt's irregular internet speeds, with the service launching with a low-rate streaming feature that consumes less than 11MB per hour – four times less than competitors, according to Boller, and 25 times less video streaming.
The name Spotify alone was inevitably going to incite plenty of interest and though the company has always resisted speaking about numbers, Tamam Fares, who heads Marketing Strategy & Operations for Spotify across MENA, merely points to Apple's App Store and Google Play Store.
"They're number one on both," he says with a grin.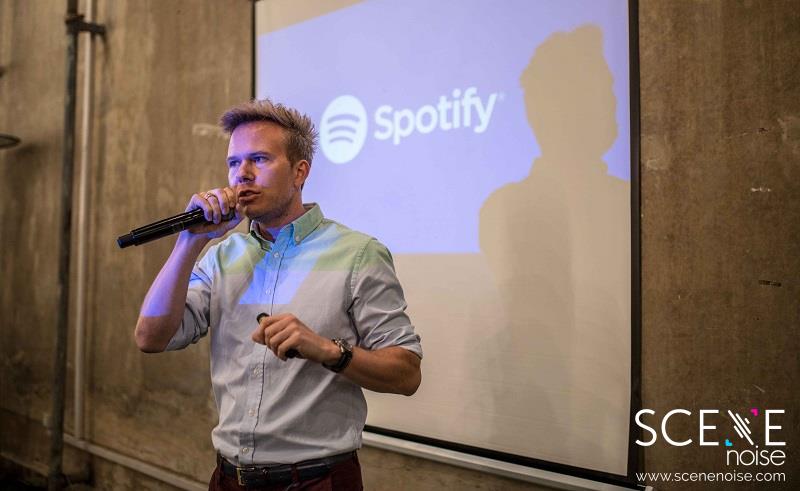 Beyond the inner-workings, this attention to detail has been applied to the user experience, too, and, to their credit, Spotify hasn't painted the Middle East with one brush.
"People might think that, with Arabic [as language], everything [in MENA] is united," Boller exclaims. "But it's not true. Beyond the dialects, there's the culture itself within each country – and different cultures within them. Like Egypt – it's very diverse."
This diversity is where lies Spotify's other important human element – the artists themselves. Again seeing its role as some kind of broker or intermediary between those who make music and those who consume it, Spotify has made a concerted effort to build relationships with the music scene and industry.
"What we've seen is that it [Spotify] unlocks the potential of artists," Boller said, with Krause continuing, "You're not reliant on a label to pick you up – you can create on your own. You have your fate in your own hands. You're not relying on a third party."
This empowerment, for lack of a better word, goes further than lip service, with Boller and Krause hypothesizing one unique way in which artists, no matter how big or small, can use the info that they are given access to.
"Artists can get real-time stats," Boller explains of a separate app for artists that Spotify has developed. "If I find that I have, for example, lots of fans or listeners in Luxor, then I can decide to go and perform there. If I have fans in the US, maybe I find an American agent to book one or two concerts for me there."
These stats aren't only useful for the unsigned and the up-and-coming, with Krause revealing that even the biggest, most established acts often use the info, too.
"Metallica uses the data to create set-lists," he told us, almost in disbelief that these tools are being used by the legendary band. "If they go to Paris, for example, they look at what fans there are listening to most and create their set based on it. It's really powerful."
Plugging into the local music scene of every new market they move into is of the utmost priority to Spotify; so much so that a second launch event was specifically catered to meeting and powwowing with artists, labels and other industry figures. 
"We have local events where we invite artists, educate them on what they can do with Spotify, how it works, how they can interact with fans, how they can sell tickets, etc.," Krause reveals of a strategy that has been applied to all new markets.
While they can't get everyone, they say that, through experience, they know that once the first domino falls, the rest fall with them.
"Word of mouth," Krause says with a grin. "It doesn't only work with customers, but with artists, too. They all eventually come, as we've seen in markets we've previously launched in. Even the people making music in their bedrooms are coming to Spotify and having fun."