Ramsi Lehner and Sherif Nakhla have been cohorts and collaborators since their university days at AUC, where they were both deeply involved in theater and music. They were in bands together, Ramsi on drums and Nakhla on bass, playing jam nights and even a gig here and there at CJC. They even joined rival bands, making fun of each other.
After their theater days at AUC, Ramsi went on to become a successful actor, and Nakhla a successful director, even releasing award nominated rockumentary, Les Petits Chats. Despite their lives becoming completely filled with movie roles and documentary filmmaking, they managed to keep music in their lives. Around 10 years back, they both started DJing and producing. Ramsi even released a very experimental minimal album, Definition, on 100 Copies, a platform that "allowed me to evolve musically, not be stuck in house, party, put your hands up in the air scene."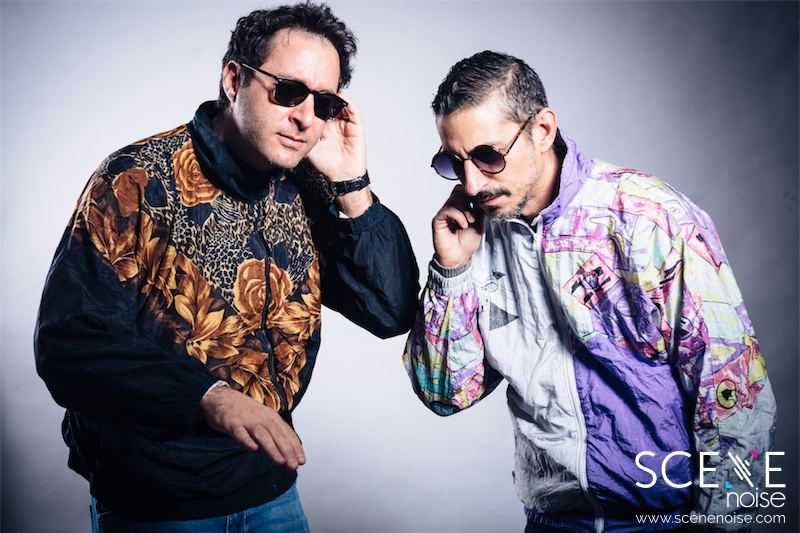 Since then, they have witnessed the many changes that the Egyptian electronic has undergone. "The whole deep house thing in 2012, when it started arriving in Cairo it was a bit…I felt like I wanted to take a step back from DJing and see how this was going to unfold, but I still wanted a front row seat," says Nakhla, which led him to get into VJing for the first couple years of Nacelle's House Sessions. Eventually, he returned to DJing, and shortly after he and Ramsi started their old school duo.
Two years ago, what was meant to be a one off old school night built into a recurring thing. "I think old-school happened because there was a point when our tastes were changing, we were veering more towards tech and minimal, and the clubs didn't want that at the time, so I pulled out because I wanted to play what I wanted to play," Ramsi explained, "but things have changed and it's funny because now the techs are really into tech and minimal and hard stuff, and now all I want to do is play old school, so it's kind of weird."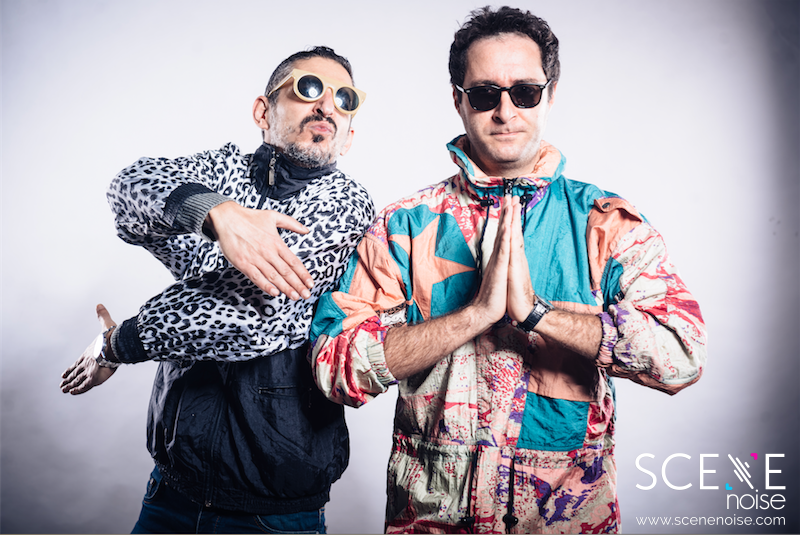 Their old school sessions have become a refreshing punctuation to what can be an electronic landscape that in their opinion "lacks diversity," and people love it. "Every time it's a big reunion party. We walk in sometimes and say, 'I can imagine this night really taking off', and knock on wood, every time there's something that's just like the moment of 'holy shit this is out of control!'"
Despite their success, DJing remains a cathartic hobby for Ramsi & Nakhla. They are currently working on an improv based comedy series, which should be out this summer. After all it is true, as Ramsi articulates, that "music doesn't pay the bills, but it will sustain you for the next 3 days every gig."
Catch Ramsi & Nakhla's Old Skool House night as part of CJC's Spinning Wednesdays on January 31st.
Follow Ramsi on SoundCloud & Nakhla on SoundCloud. 
Thank you to s_0ld for providing the wardrobe for this shoot.