One of the albums that I regret not picking up on or including in SceneNoise's Best of 2018 list is Sables by Montreal-based duo, De.Ville. Released last November, the eight-track record was one of the most engaging listening experiences I've encountered in recent times, simply because it's more than just a bundle of similarly produced tracks heading in one direction, or following a certain storyline. It's the equivalent of walking through a musical emporium.
The payoff you get from listening to Sables lies very much in the moments where you'll be asking yourself, "what the fuck is going on, where is this music from, is that.. opera, and I'm confused, why am I still listening?" It puts you in a state of utter bewilderment, which is accompanied by a stubborn unwillingness to reach for the skip button; instead, you'll find yourself zig-zagging through the album and listening to it once, twice and three times over.
By the fourth listen, you'll give up your quest to decipher and deconstruct it, and accept the fact that the album amalgamates funk, soul, jazz, hip hop, raï, opera afro-beat and tarab so effortlessly and in a way that's so unprecedented to the point where it's head-turning. 
Sables succeeds where the other so called 'genre-bending' albums fail, by sounding nowhere near an experiment. This is not an album that you award an A for effort to and move on. Whether it's truly the case or not, De.Ville crafted this LP like they knew exactly what they wanted to come up with. It's almost as if they've been secretly cooking this soundtrack to globalization in their basement for years. 
Now, to understand how this melding of influences came about, you must know more about the people behind De.Ville, their environment and their upbringing. I got in touch with Simon Pierre and Ziad Qoulaii to discover more about them and their sound.
So tell us a little bit about De.Ville. How and when did you guys meet? And how did this partnership come about?
Ziad: De.Ville just kind of happened, we didn't really plan it. We met like 2-3 years ago during jam nights in Montreal. I was going there to sing from time to time, and Simon was among the musicians. We engaged in some small talk, but that was pretty much it for a while.
Simon: A couple of months after, I went to spend four months in Marrakech and at the same time Ziad was visiting his family in Rabat. I didn't know he was there, but the day I flew back to Montreal, Ziad got in touch and wanted to catch up. It was a little too late, so we decided to catch up in Montreal.
When I got home, I did the first version of 'The Love We Lost', our first single. And then Ziad arrived a month after, came to my place and recorded his vocals on it with a shitty microphone in my living room. Afterwards, we recorded the vocals in the studio, but we couldn't get the exact same vibe, and ended up trying to reproduce the raw sound of that living room recording. So that unplanned first recording session ended up being the one.
Ziad: After that we just continued creating and exploring. We really went in many directions, tried a bunch of styles, listened to a ton of music.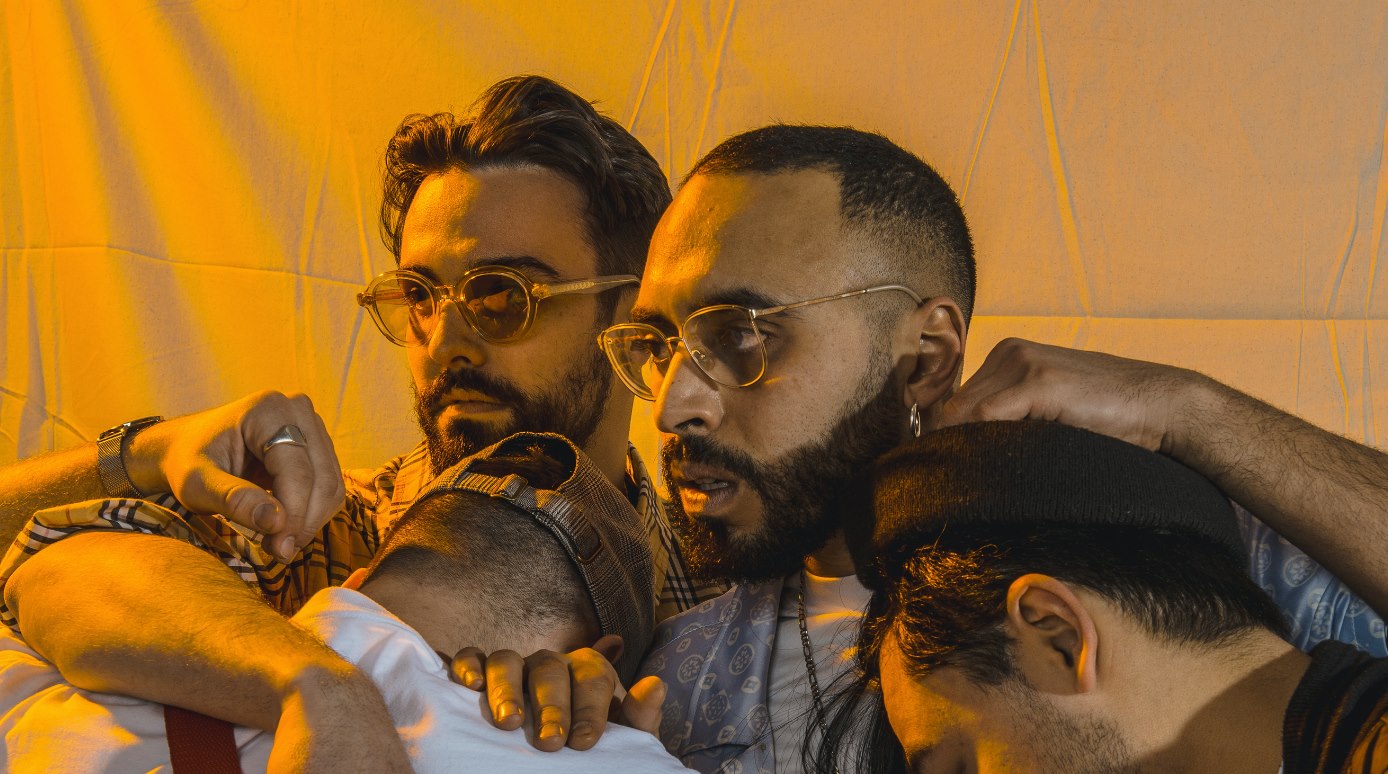 And what's your musical background like? What did you grow up listening to individually?
Ziad: I started out as a rock signer back in Rabat, singing in my neighborhood and in school. But I really started developing my skills in Montreal by playing with a bunch of different bands, ranging in style from jazz to Gnawa.
I've always been in love with all those powerful, tribal high-pitch voices. Rock and grunge music really influenced me in my youth. I also grew up exposed to a lot of Raï, Egyptian and Lebanese pop music, flamenco, tribal music as well as French, Moroccan and African pop music. My father put me on soul music and Chanson Française, while my mother listened more to Arabic tarab. 
Simon: I've been a musician for most of my life. I mainly play guitar but I also play keyboards, synth, bass and drums, at least enough to compose music and get a better player to record the final take if needed them to. Growing up, I learned music by trying to play what I enjoyed listening to. I was obsessed with movie soundtracks and then at high school I was all about blues, jazz and old rock. I discovered hip-hop fairly late in my life.
How did you manage to harvest so many influences from Raï and North African to West African and Swahili? Did the metropolitan atmospheres of Montreal and Quebec play a role in this?
Ziad: The openness of Montreal's young generation and the multicultural lifestyle of this city was definitely a big part of this. But we do what we do because we have a universal vision of music. We see music beyond the different musical genres or styles, we want to connect people, cultures, continents.
Simon: We consider ourselves to be a Montreal project and we consider our music to be Québécois music. We live in a multicultural society and, today, Canadian and Québécois music is as evolved, diversified as any other. Plus, we just listen to a lot of music from all over the place. Our obsession right now is Japanese city pop.
How long was the process of making this album? And was creating a melting pot of all your influences something you set out to do from the very beginning?
Simon: It took about 14 months from the day we recorded 'The Love We Lost' in my living room without knowing what we were gonna do with it, to the moment our album was released. There are a lot of songs that you'll never hear, and others that we'll only play live. But there was a lot of learning for us to do during that time and this is definitely only the beginning.
De.Ville is the result of two Montrealers with different backgrounds meeting and just doing music. This mix of culture is not something that we planned really, it is the logical and natural result of our collaboration and the collision of our two universes.
You mentioned that your music is a "reaction to the obsolete classification that is 'world music"; can you elaborate more on that statement?
Simon: World music doesn't mean anything if you think about it. Try going in a record shop looking for a jazz album by a Lebanese artist. You won't find him in the jazz section, but in the world music section with some non-western rock, funk, and traditional music, which doesn't make any sense. World music is like saying 'non-western' music and we should frankly get over that.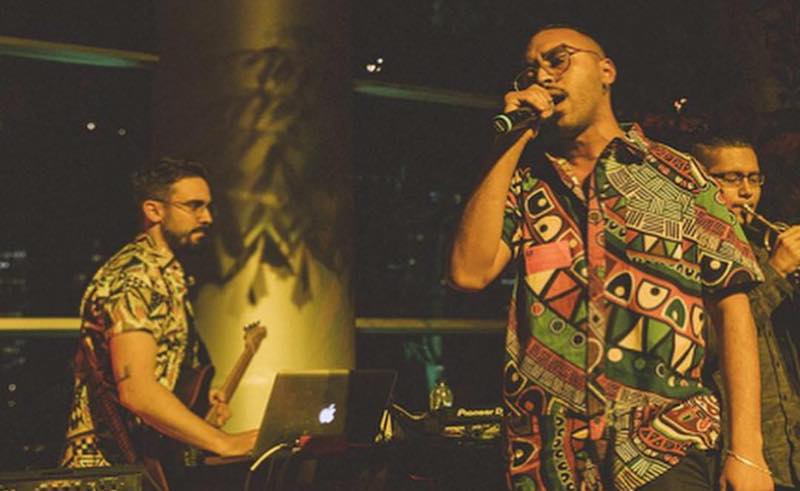 Have you taken your show on stage yet? And what is your live setup like?
Simon: Yes we have. Our live set up is me on synthesizers, my drum machines, guitar and my computer, then, of course, Ziad on the mic with Jhonathan Churampi on the Trumpet, rapper Jah Maaz, Hiather who sings opera and our back vocalists. We are also working on a full-band version of the show.
Is there a specific segment of listeners that you think your music resonates with the most? 
Simon: We thought there would be, but we are happy to see that it resonates with a lot of people. We even got a message from a teacher that would play our music to the kids during class! I guess the language barrier could be an issue for non-Arabic speakers, but we're happy to see that it hasn't been so far.
Were you surprised by the album's reception? 
Simon: It's our first project, so honestly we weren't expecting this response. We got some feedback from artists that we respect a lot, so that's very humbling and a huge compliment. Plus we often get private messages from random people discovering our music and telling us how much it touches them. It's truly amazing.
You have several teasers out on your Youtube channel but no music video has been released yet? When do you plan to release one?
Ziad: This is definitely our next step! We have different video project on the way that will come out in the next months.
Do you have any upcoming projects in the pipeline?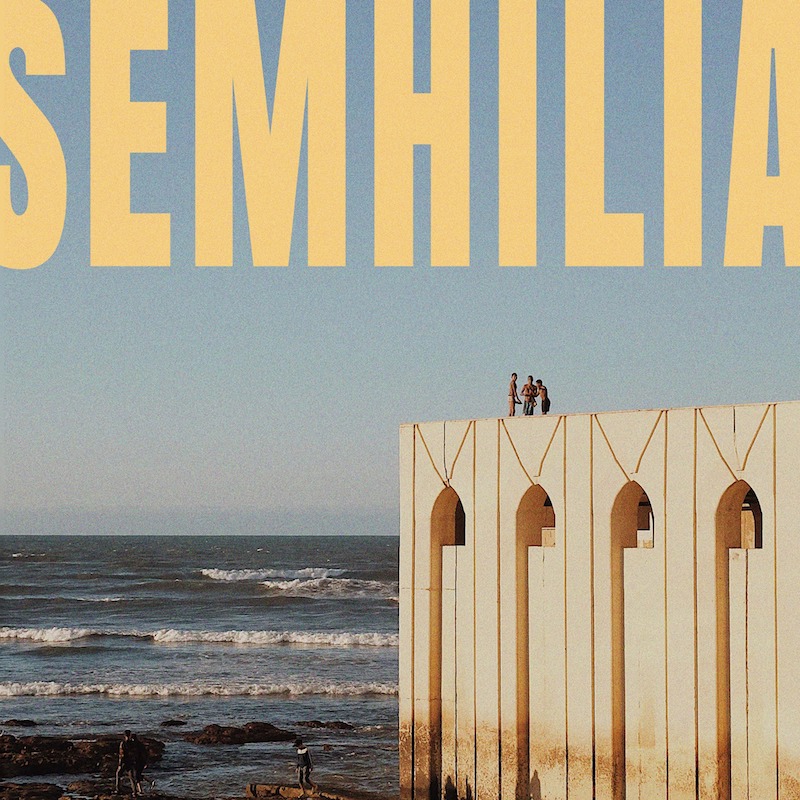 Ziad: Well, we have a single, 'Semhilia', dropping March 1st. We're currently working on a new album and several collaborations. For now, we're also planning shows in South America, France and Morocco for next year. 
Is there anything else you'd like to add or tell us about?
Simon: Before we end, we just want to give a huge shout out to Hamid El-Shaeri who is one of the first artists that really started all this cultural blend between West/Occident in Arabic pop music. He is definitely a big inspiration for us and we really want to pay tribute to his work.