We meet Mike at a cafe under his office, merely days after the Wasla festival, where over the course of two days we had seen him through our peripheries swiftly convert a three mile empty car park into the scene of one of the most colorful and culturally relevant concerts the Middle East has seen, featuring regional acts such as Tania Saleh, Gnawa Diffusion, Autostrad and the comeback of Cairokee. No, he's not the organizer who'd be typically inundated with praise, nor in the band getting underwear thrown at him, but without the Mikes of this world, you can't have the magic. At 29, Mike Mikaelian is head of production at JK58 and he builds festivals for a living - from the ground up. Much like Mike, JK58 are one of the unsung heroes of the Middle East's music scene, and have produced many of the concerts and festivals worth mentioning from Dubai to Beirut in the last ten years. At the time of speaking JK58 were about to throw an ambitious double concert with Grammy nominated electronic producer Bonobo in both Beirut and Dubai over the space of 48 hours. Mike was more nervous about being starstruck rather than what seems to be a mammoth logistical nightmare, which speaks volumes about both the company's experience in the field and their true dedication to the music itself.
JK58 was founded in 2011 by Jean-Carl Saliba AKA JC and Ryan Marginson, who were both working with respective organizers and production houses at the dawn of big concert experiences in the Gulf, and both have musical backgrounds. They've since had a hand to play in everything from the yearly Burj Khalifa choreographed firework show broadcast to 2 million people around the world, to Take THAT 2017, and a host of music events and venues in between, such as Groove on the Grass, Uberhaus, Picnic Electronik, Mutek, Kygo (2017), Nicolas Jaar (2015), Love Music Your Way (2017) and more. At their core though they're not the typical production company, mercenaries who set up a stage and wait for the paycheck, they're an agency who has been dedicated to investing in the very few non-commercial music events that have "sprouted from the cracks in the concrete" as Mikaelian puts it. "I know a few companies that have failed here because when they get big they stop focusing on the small. Wasla, for example, is a passion project. And we support it and we help curate it and you can feel the passion in the people that work it and the people that attend it. It's something that we're creating, it's not getting the AAA western artists on stage, it's different. We like to support the passion projects, and the smiles on peoples faces make it worth it", he continues, resonating the ethos that JK58 has developed over the years and that has made them the go to event producers in the region. "I was a freelancer for five years, I never thought I would work full time until the JK vibe just took me and I agreed to it."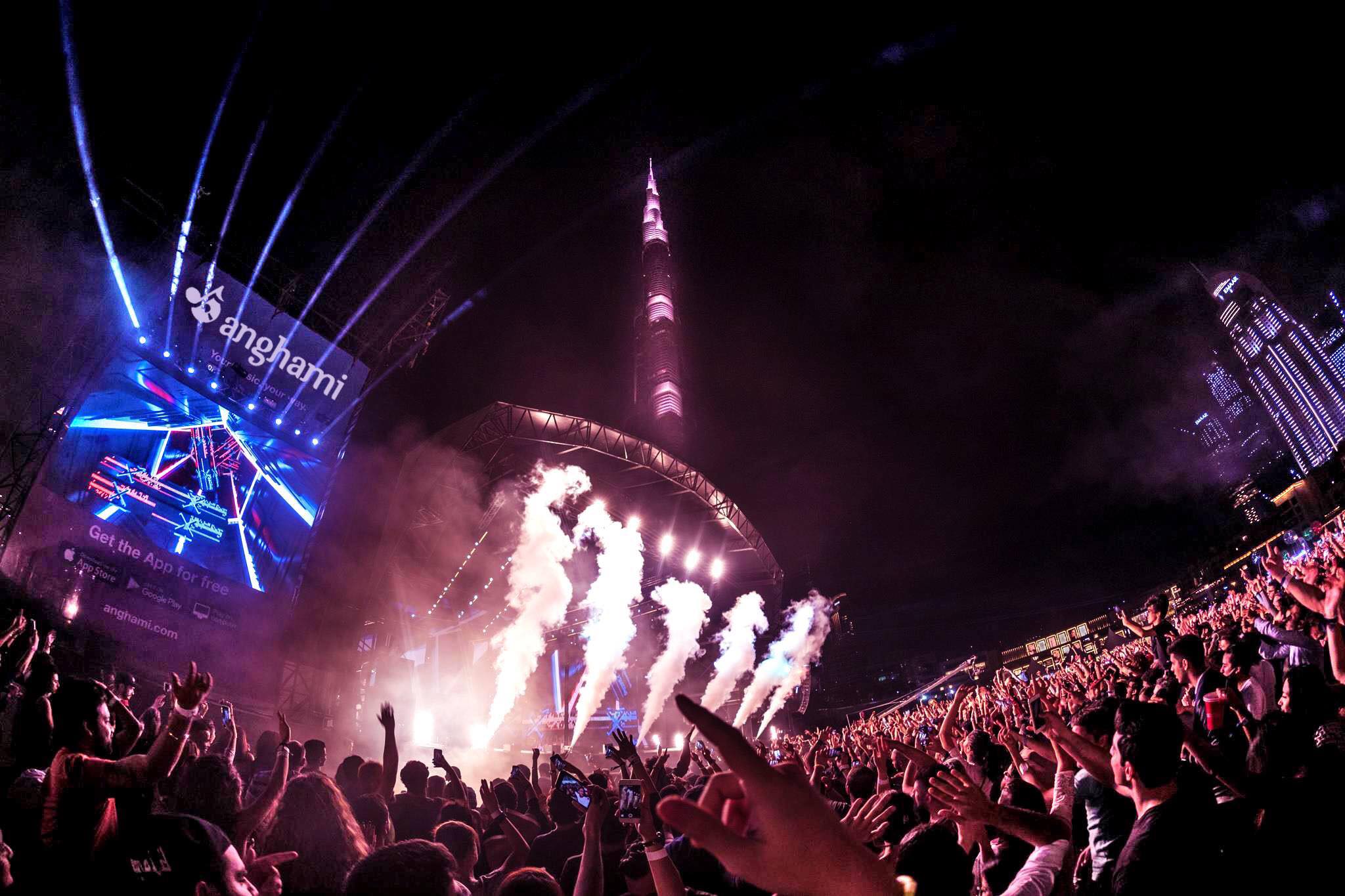 Kygo Performing at Dubai's Burj Park
Mikaelian is an economics graduate who grew up in Canada to a Lebanese/Armenian father and Lebanese/Armenian mother who had grown up in Syria. He spent time between Canada and Lebanon before moving to Dubai six years ago where he had a "shitty corporate job". "I sold water. I used to sell that glass bottle at festivals, no fucking joke." He's since seemed to have found his calling in production and the way he discusses the job is more akin to an art installation then a festival. "It's all about the stories really. You get tired, you don't sleep for two days, but then you create something. And it's not something that lasts, it only lasts in your memories, and I really like that concept about events, because you're creating memories. It is very much artistic in the sense that you are creating an entire experience for people to enjoy, and then controlling and regulating that experience so that it isn't ruined."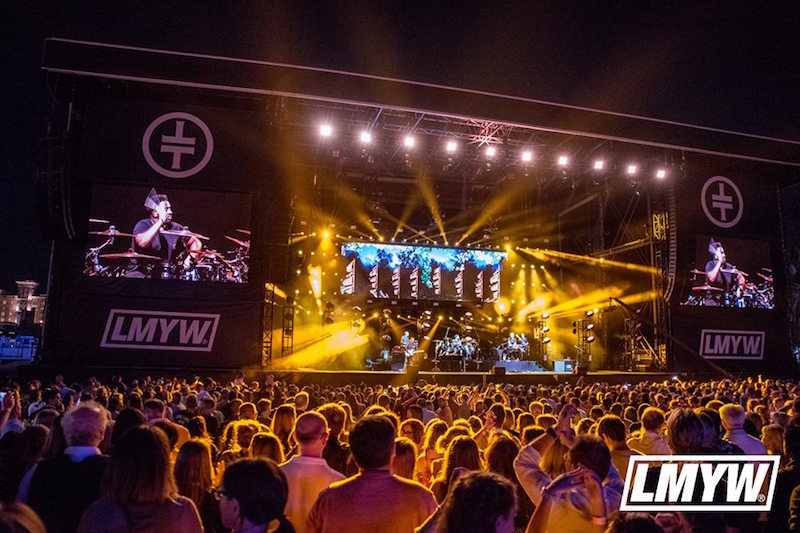 Love Music Your Way 2017
That task of creating such an experience means a militant level of attention to detail from the moment the brief comes in, until the last guy stumbles out of the gate. "You start by designing the space and the consumer journey for that space. How are they going to interact with the entrance? How is the stage going to be, how are they going to flow? Everything needs to be in reach of them, but not in their way, and it's very tricky to get that", and for any organizers reading this looking for tips there are two golden rules to making a concert go off without a hitch. According to Mikaelian "doors open on time and band on the stage on time. These are the two most important things that the event revolves around. If you open doors late, and you have 5000 people outside, you have a riot. And if the band isn't on time it means you've failed. Everything revolves around those two moments. If your bars aren't working, then you can't open the doors on time, e.t.c. It all dominos down after that."
With all the tiny pieces constantly in play, you can imagine it can get excruciatingly stressful, but that's not something Mikaelian and his team can ever feel they can let off. "Every event something happens which raises tempers and if someone walks away from the conversation, as small as it is, thinking "this guy is an asshole, he isn't helpful," the experience they would have for the rest of the event is slightly altered. It's not about how people perceive me, but about how I perceive myself. It all affects the mood of the festival".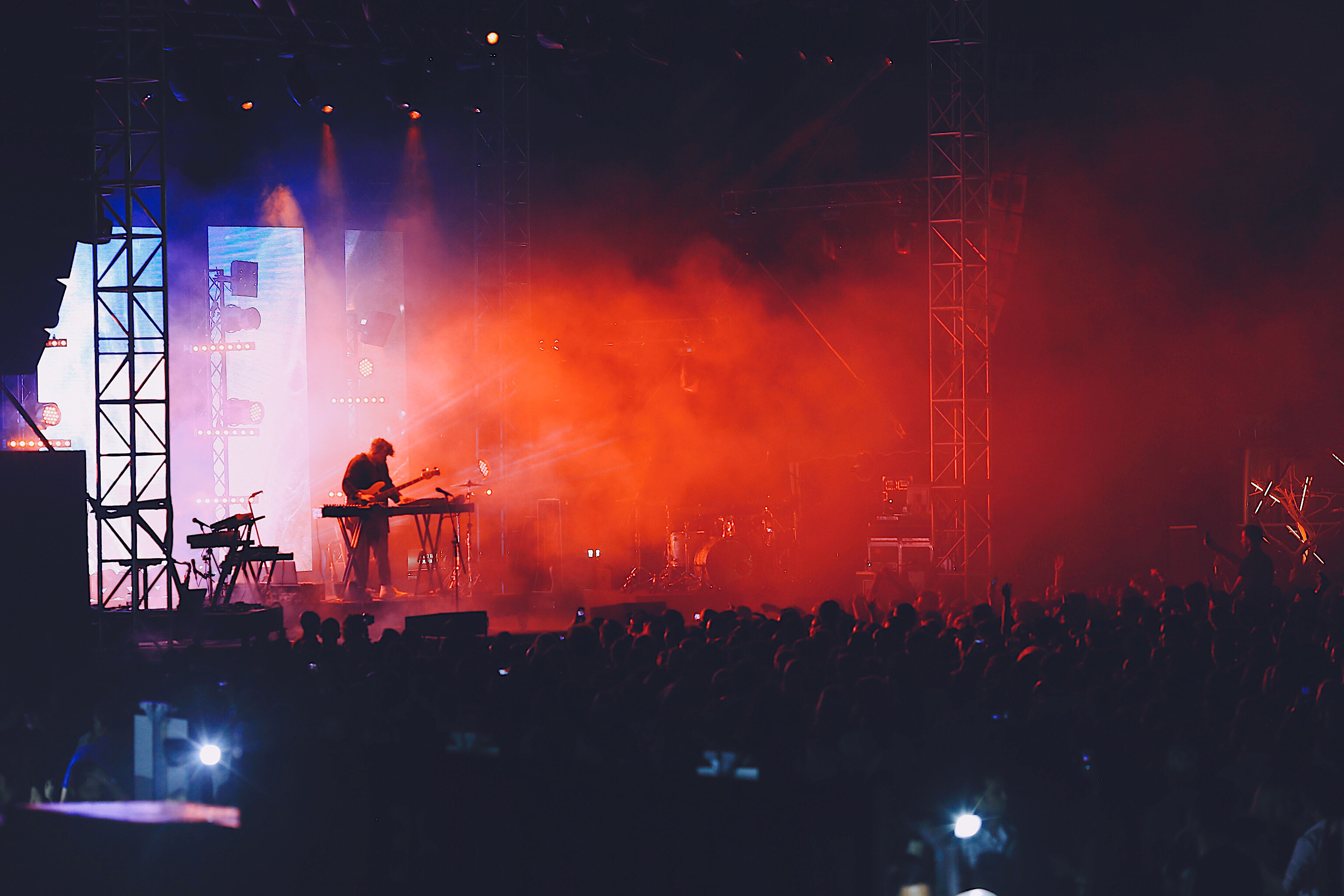 Bonobo performing at Groove on The Grass at Emirates Golf Club, 2018. Photo credit: SceneNoise
Once all is said and done, and that all-powerful rockstar who has managed to get on stage on time is conducting the crowd to that all too famous, goose bump inducing roar, the craziness of these behemoth set ups must sink in, it must feel pretty special to fabricate such momentous spectacles from thin air, right? "One of the most satisfying moments was when I was in the middle of the crowd during Wasla (2017, Dubai) when Mashrou' Leila was on and everybody there...you just feel that energy. When you see a happy client, the moment changes. Rolling Stones (2013, Abu Dhabi), 35,000 people, the sight of that alone…and that was one of my first gigs and I was a tiny person in that event. HOLY SHIT. There isn't one defining moment. It's the moment where you feel fulfilled with what you've done. From being backstage selling water at a concert and saying 'this is what I want to do' to producing Wasla and heading it myself this year, was a big benchmark in my life and this was like a kind of next chapter."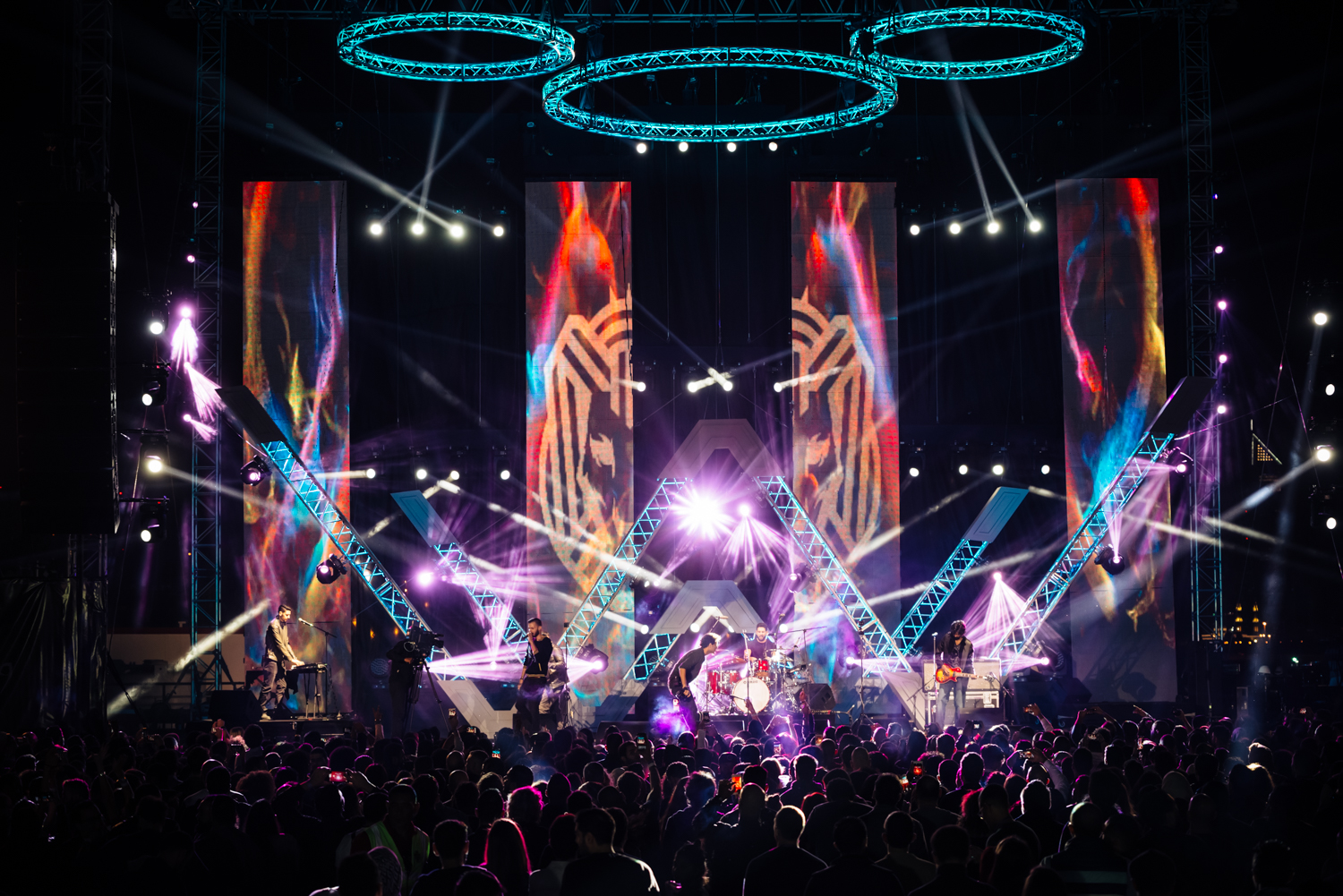 Cairokee performing at Wasla 2018, Dubai Design District. Photo credit: Zeyad Gohary
Talk moves to the future, and potential moves into Malaysia and Saudi Arabia for JK58. We discuss VR, and the potential of constructing festivals in the digital world for consumer enjoyment. But there's a lot more work to do in the virtual construct we call Dubai first - to bring life to an otherwise pristine, mechanical scene - "Don't fool yourself" says Mike, "Dubai is still a concrete jungle. There are some small blades of grass growing through the cracks, and it's our responsibility as a community to water those".
Check out JK58 on Facebook here