In March 2010, in a tiny utility room in the basement of an East London building, Blaise Belleville duct-taped a webcam to a wall and watched on as Thristian "Thris Tian" Richards and the founder of NTS Radio, Femi Adeyemi, created a mixtape for his little known music magazine Platform. Little did he know that, eight years on, the sign that he'd ripped off that boiler room door would be projected across the faces of a wild six-thousand-strong crowd in Beirut, Lebanon, arms raised and ecstatic at the opportunity to attend what has become a mobile global mecca for underground music.
Who would have thought that a service that gave access to people to watch a middle-aged man make subtle finger movements live for four hours to a repetitive beat could become the visual reference for an obsessed generational sub-culture and become a viable business model, too. 
In its first year, now-house-hold names in electronic music, including Mount Kimbie, James Blake, Caribou and Jamie XX, played Boiler Room gigs, very quickly solidifying it as one of the most important players in the music-media industry. Naturally, other platforms followed suit and whilst many copy-cat streaming services have popped up over the years, no one has capitalized better on the need for marketeers to reach this trend-setting audience than Boiler Room.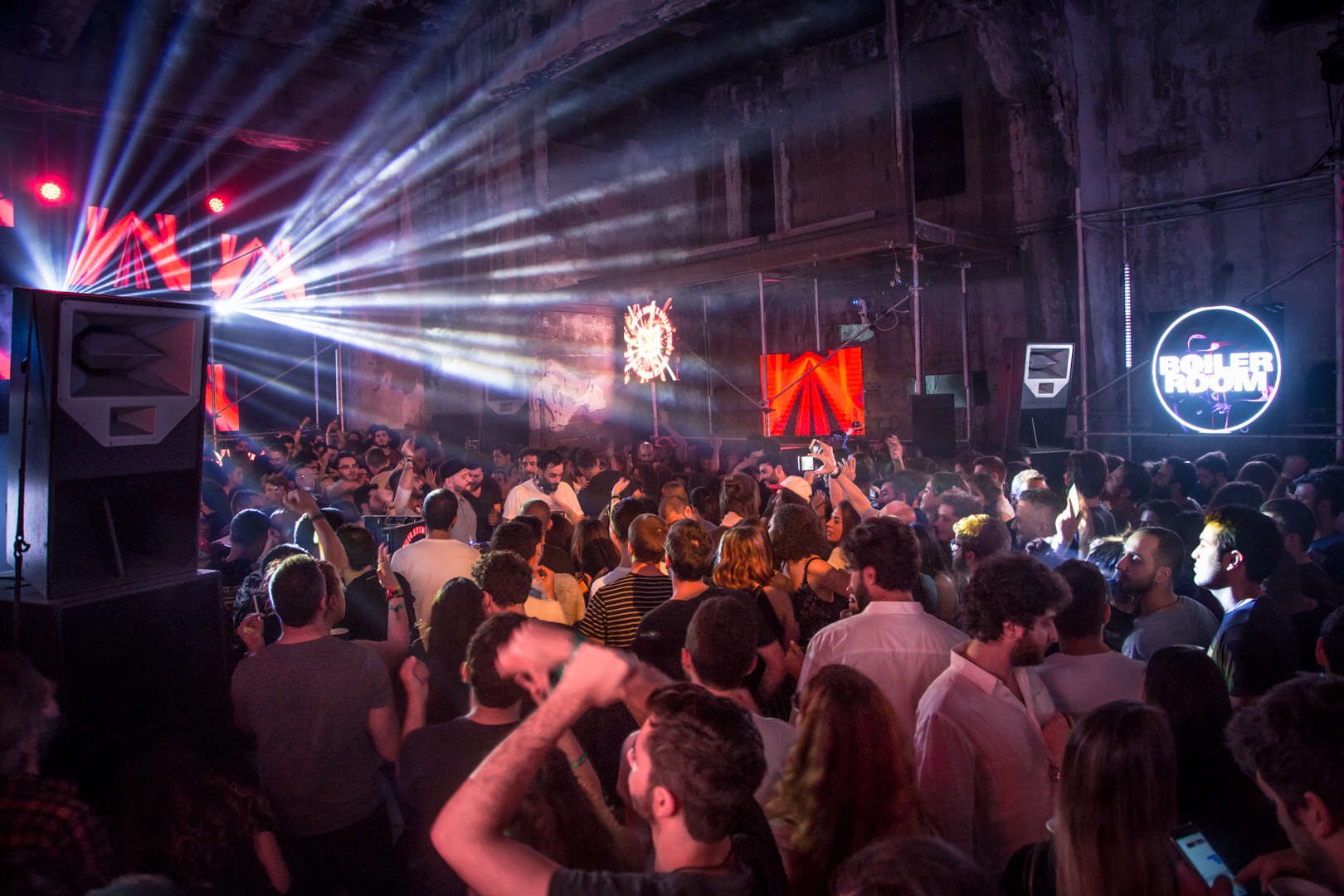 Ballantine's X Boiler Room, Beirut, April 2018
Cue Boiler Room X Stüssy, Boiler Room X Red Bull, Boiler Room X Umbro, Boiler Room X Red Stripe, Boiler Room X Ray Ban and many more,  all seamlessly integrating with the vigilante event series for a creative bespoke brand experience and eventually leading it to become a worldwide phenomenon, taking place everywhere from Roman amphitheatres to the Korean underground.
You'd assume that pivoting to become a financially viable global operation would dampen the 'coolness', the ethos or essence of  what Boiler Room is all about in discovering and giving a platform to new music talent; but their latest collaboration with Ballantine's whisky has proven to be one of the most innovative and successful yet. 
Ballantine's True Music: Hybrid Sounds brings artists from different musical genres and backgrounds together to collaborate and achieve a hybrid sound through the exploration of the electronic and acoustic relationship. Each year, they choose different countries and tap into the local talent; for example, they put together experimental saxophone artist, Solo Operator, in Russia with British Electronic producers, Overmono. Ballantine's X Boiler Room will eventually release a four track EP with the collaborative tracks resulting from the project.
Following on from the first two series, which featured Maya Jane Coles and Seth Troxler, Ballantine's X Boiler Room touched down in Beirut on April 19th with a line-up featuring Dutch artist Dollkraut, along with legendary Lebanese producer, Zeid Hamdan, and regular partner in crime, Maii Waleed, as well as sets by Lebanese DJs 3lias and Jad Taleb, before London duo, Chaos in the CBD, and underground pop icon Miss Kittin wrapped things up.
Ahead of the mammoth event at Beirut's HNGR, we caught up with Tom Elton, Ballantine's Head of Music, and Steven Appleyard, Chief Business Development Office at Boiler Room, to discuss how the collaboration came about, making a true impact in the music industry and getting artists on Dr Dre's album.
The Collaboration
Tom: So we've been active in music around the world for a long time with our platform True Music. It's all about supporting and pioneering authentic artists and what we set out to do was give them the biggest platform to show who they are, be who they are, and share their talent with the world. We link so seamlessly with Boiler Room because that's their resource – that's what they do.
We wanted to do things on a global level when we launched True Music, so I hit up these guys because I was a Boiler Room fan, and I was like, "shit this makes sense"; there are logical connections we can both help each other with, and there's this idea of the value of sharing – we can do this for you, you can do this for us, and let's see where this goes.  We had a road map, but it was a road map in pencil on napkins, it wasn't like a blueprint. 
Now, we don't tell them what to do, where to be, what to play; we have no idea what these guys are going to play tomorrow - we just know the set times. It was a very natural, seamless partnership we started four years ago, and Beirut is number 23. In four years, we've done four continents and worked with 185 artists, from the emerging guys to the top, top level one.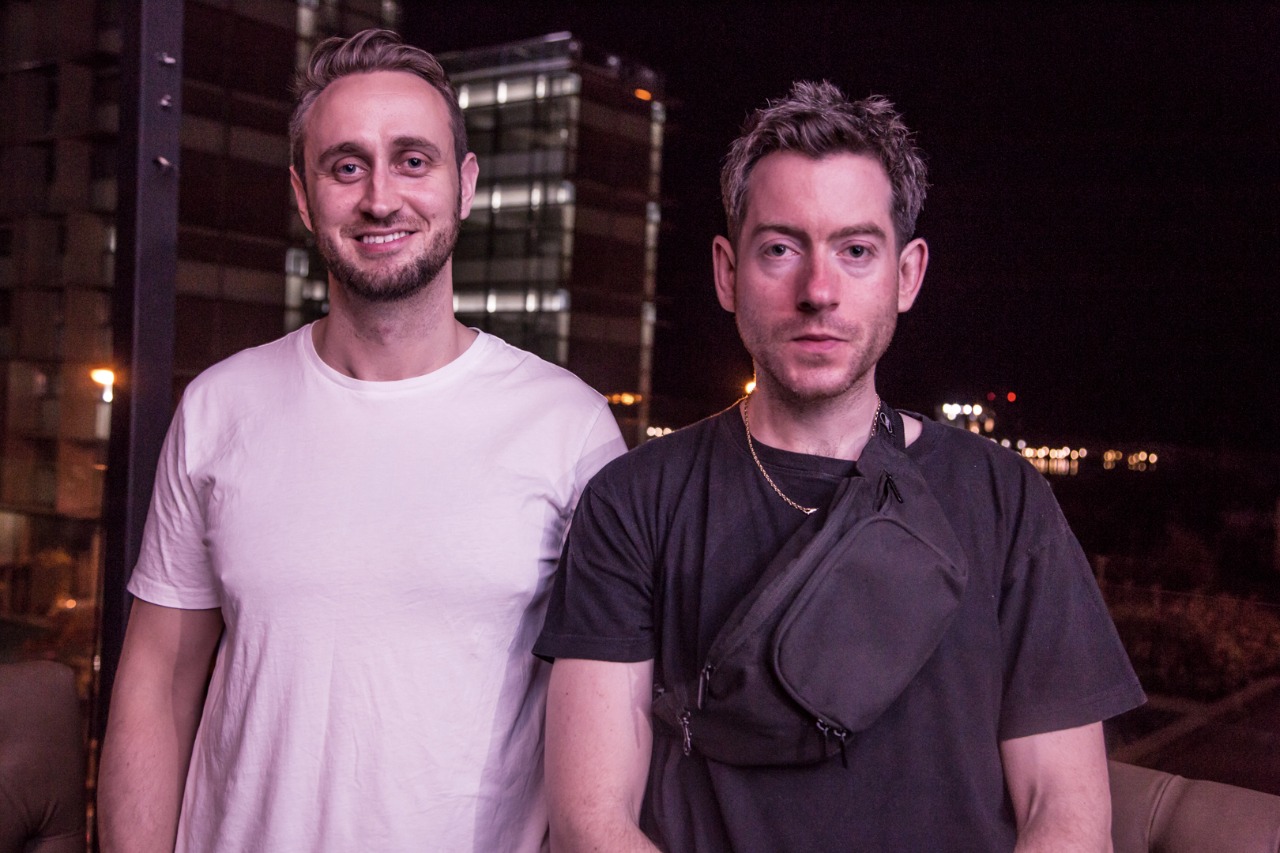 Tom Elton, Ballantine's Head of Music, (Left) and Steven Appleyard, Boiler Room Chief Business Development Officer (Right)
The Project
Tom: I went to Jeff Mills at this thing at the Barbican about 9 months ago, where he performs this ethereal, space setting set with the London Philharmonic Orchestra. I watched it and it blew all my senses away.  That merging of two different worlds – let's put it through our True Music platform in our own way.
Steven: As for Hybrid Sounds, we wanted to sex-up and turbo charge the typical back-to-backs that Boiler Room does. So at the moment, rather than just getting DJs playing back-to-back, we're releasing EPs of original music where we get acoustic artists to produce new tracks with electronic producers. As for here (at Ballantine's X Boiler Room Beirut), we found a guy called Dollkraut who was well up for the challenge, which we fully admire, and was up for coming to Lebanon. We'd heard so much from friends and fans about the  amazing scene in Beirut, and we'd never been here so we were like "fuck it, let's give it a go," and now him and Maii and Zeid are making a track together.
Success Stories
Steven: You want to know the coolest story? The first time we went to Russia together, we did a party on the 13th floor of an office block in a financial district. The floor was completely derelict – actual Chaos in the CBD. We had Anderson Paak, who was relatively unknown at the time, but he was on our radar because we have a little hub on the West Coast. We got him to come and perform and had DJ Premier headlining. It was like a hip-hop-themed show and we had a bunch of local beat producers; we had BMB Spacekid, all of these amazing guys from across Europe, and Anderson Paak performed at the same time as DJ Premier. Then, obviously, Anderson Paak blew up and we read some time later Premier talking in a magazine interview about how, while working with Dr Dre when he was producing his next album, he was like "oh shit you need to check out this kid that I was playing with in Russia with the Ballantine's show, Anderson Paak." And that's how Anderson Paak got on Dr Dre's album.  He did vocals on 7 of the 12 tracks, I think, and then he sold out Brixton. He's killing it. He's probably my favourite artist; he's just going to get bigger and bigger. 
Working with Brands
Steven: Our rule of thumb in general with any brand partnership is that it has to unlock something new for music fans, that neither us nor the brand could achieve in isolation. People still say that Boiler Room is a cool brand. Usually, if you get bigger and bigger, you're not worried about not being cool if you work with brands. Whereas for me, the word 'cool' never really sat well, because cool is often just shorthand for small. We never really wanted to be small; we wanted to be the world's go-to platform for alternative music, and for us, working with the guys from Ballantine's was just a way to go fucking big.
Moving into Unknown Territories
Steven: I guess in a lot of companies, when you join them, you give away all of your IP to the company. So if you join a company like Apple for example, you're sort-of under the ownership of the company; they want you to focus all of your efforts on working on that company, and not moonlight and do other stuff. Whereas for us, it's completely different; it's a necessity that people are also running club nights and record labels and have skin in the game, and know what's good and know what's going on. 
With Boiler Room in general, we started it in 2010 out of frustration that there were no credible music platforms. It started in an actual Boiler Room in East London in 2010, in a shitty office block that is now a Tesco supermarket. I joined after about 6 months. It was a guy called Blaze that founded it and it had a buzz around it as something that everyone was talking about in London. I had experience helping companies grow from being 'cultural things' to a business. Not just in a commercial scale, though, but from turning it from a bunch of young men and women smoking weed into having some structure and doing shit properly. It was set-up because there were no other mass-reach platforms promoting alternative music that we thought would deserve attention, and originally it was 100% outbound inquiries – us calling people up being like, "hey we've got this space, this boiler room, will you come and drop into the studio and do a set or perform or whatever?" 
So it was never just electronic music, it just so happened to be mostly electronic music because that was the most exciting thing going on in London at the time. It used to be 100% outbound inquiries, now it's flipped, it's about 50% outbound, 50% people coming to us from different countries asking us to check out their scene. 
Validate it, verify it, find out who the right people are in the local market to help us, and what scenes we should be checking out. That's how we book with the Lebanon market. We've got Maii and Zeid, we've got Elias, we've got Jad; it's generally us putting the feelers out and people being like "oh check out these guys," and that's how it works.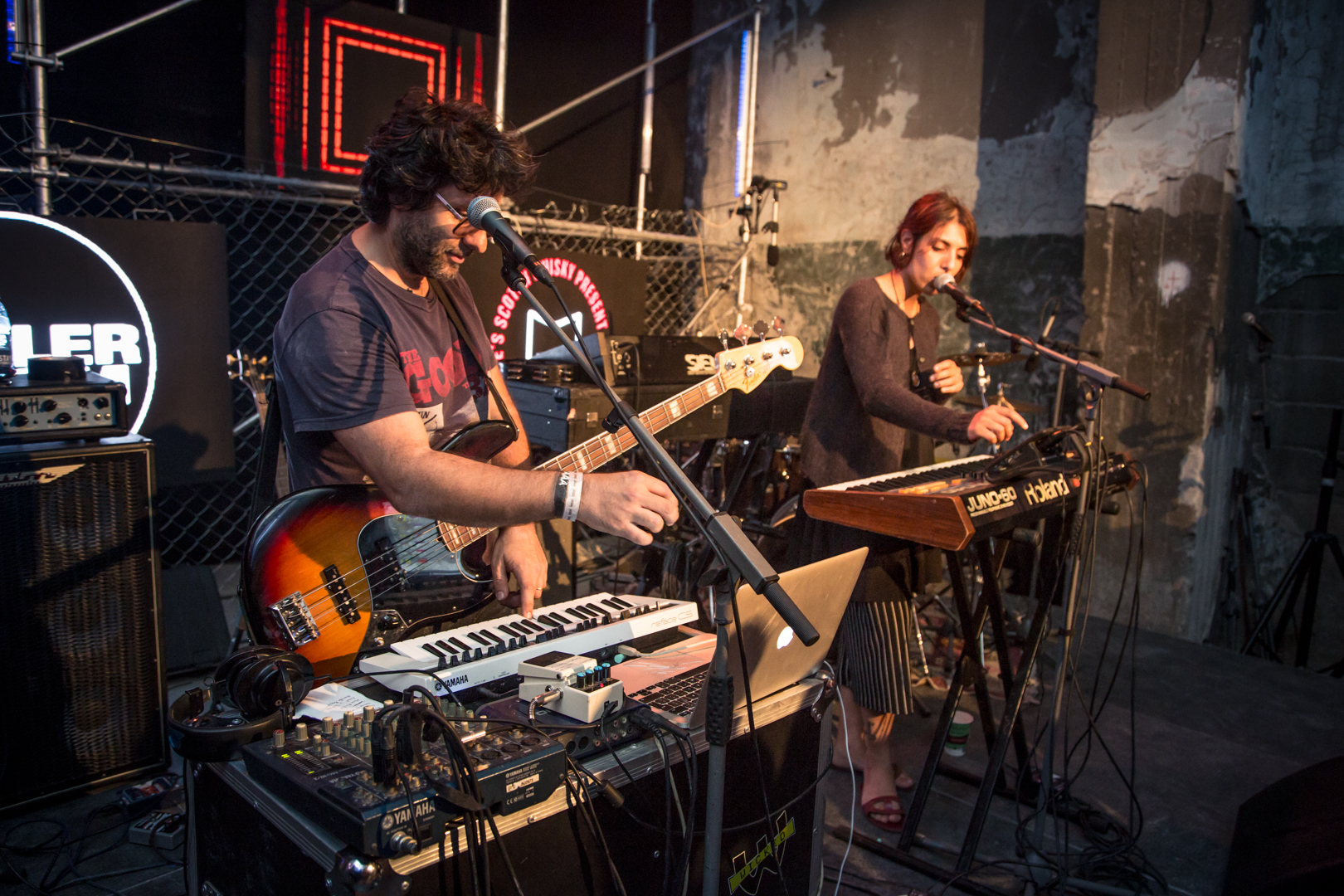 Maii and Zeid Performing at Boiler Room Beirut
The Future
Steven: China!
Tom: India!
Steven: India is really interesting. I got to spend a little bit of time there on holiday last year. It's one of my favourite places and the electronic music scene in particular is still just really nascent there. It's only just bubbling up, whereas we're much further along the curve in Europe and the Middle East and everything – America is sort of just its own weird thing. It's just such an exciting time there at the moment and artists are taking quite a lot of international influences and blending it with folk music, which is still really big among youth in India, so I'm interested to see that and what we can do and how we can package it, because there has to be some strategy to the framework in a way that's palatable not only for people authentically in India, but to the world as well, with nuance and sensitivity to give a snapshot of what is going on. 
Keep up to date with the Ballantine's X Boiler Room True Music: Hybrid Sounds project here.