Moe Choucair might be familiar to many in Beirut as the co-founder, director and resident at one of the city's most relevant venues at the moment - The Ballroom Blitz. Under his JACKTHEFISH moniker, Moe brought soundtracked countless memorable nights at Ballroom's intimate Goldroom dance floor. Choucair has only recently left behind his JACKTHEFISH alias for a new one - BAKISA. Named after his grandmother, the alias signals a homecoming of sorts for Moe who moved to Milano a while ago and is currently pursuing darker musical influences while also incorporating new genres such as electro and hip-hop into his sets. 
With this shift Choucair is now diving more into production and is currently set to curate a show at Triennale Milano museum with Lebanon's local DJ heroes Ronin and Ralph Nasr. We caught up with BAKISA to discuss his musical beginnings, his venture into Ballroom Blitz and what he has planned for the rest of 2020.
Tell us a little bit about your background, and what you were listening to growing up.
I listened to a lot of alternative, post punk and experimental music. Sonic Youth and Radiohead were my favorites, especially the Kid A album. But I kept listening to everything else, and hip hop was big. Recently, it's changed and I've been listening to jazz most times at home.
And at what point did you start getting into dance music?
Bars that played bands like DFA prepared me for it but the interest seriously developed as soon as I stepped into clubs. Sound system culture helped me understand it. I still struggle playing exclusively dance music in my sets, I feel like I have to break the rhythm for it to stay interesting.
Describe the Lebanese dance music landscape at the time us? What were people listening and where were they going out?
It was simpler times when not a lot was going on. I remember deep house was making a comeback and a lot of electro was seeing its final days. People were going to Basement and Behind the Green Door. Underrated parties were my favorite, there was a real sense of DIY and it felt new and exciting.
When did you pick up DJing?
I covered for a DJ at a bar I used to wait tables at. I had this habit of plugging my iPod while cleaning up before doors open. A DJ called in sick and the owner, in a panic, asked me to play. I plugged two iPods in and played what I remembered from my shifts, and from then I never missed a night. 
And how did you get into the club business? And partner up on The Ballroom Blitz in particular?
I got into the business when I met Joe Mourani. I was exclusively behind decks before but Joe and I had a strong rapport. I asked him for advice on my music and he asked for some back about big picture stuff. I tried to learn fast and I made it to the board of Stereokitchen during my first season. Our monthly parties got bigger with time, so Joe decided to build a proper club. It took us two years and The Ballroom Blitz was ready.
Tell us a bit about your residency at the Goldroom? Any favourite memories?
This room is my favourite. From the size, to the crowd, to the sound, it just makes it for me. My favourite act I've invited was Clap! Clap! And my most memorable time playing was my goodbye set. People reached out, and although I couldn't make their faces because the light was in my eyes, I knew everybody was a friend.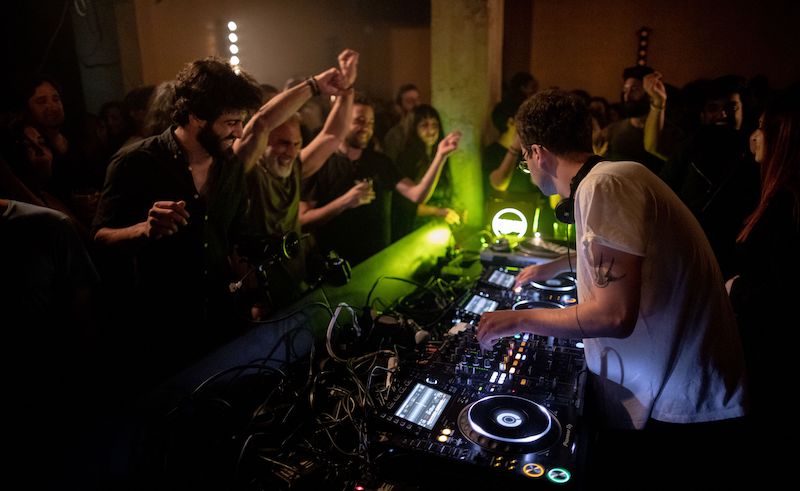 How would you describe your sound at the moment?
It still goes in a lot of directions but it's gotten more distorted and texturized. I haven't figured it out yet and I fear I'll always be changing but perhaps that's good.. to always reinvent yourself.
Why did you take the decision to move to Milano? And how's it working out for you so far?
I moved to Milano to be with my wife and the city has been lovely to me. Taking a step back gave me great perspective, the music coming out gave me inspiration and I've noticed I've been more productive. Italians remind me of us Lebanese, passionate and welcoming people.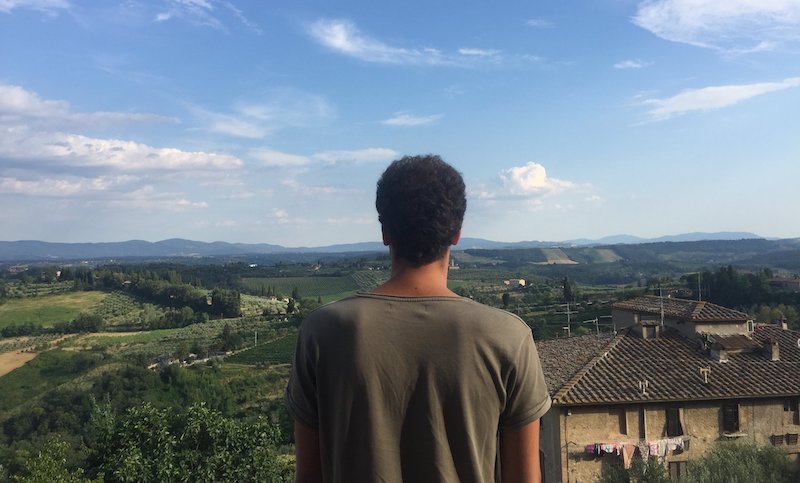 What do you have lined up for your curated shows at Ballroom and Milano?
We invited Throwing Snow and Zuhour Mahmoud for a show this past Friday at the Goldroom. It was a UK inspired line up which I was opening for. It was also special for me because there's hardly any set I play without a Throwing Snow track. The next one will be a show by Ronin and Ralph Nasr at the Triennale Milano. It'll be broadcasted at Radio Raheem and I am really excited to have my friends from back home play.
What are you upcoming plans for the rest of 2020? Anything you'd like to share with us?
I'll be spending more time in studio and at the office preparing for The Ballroom Blitz' season three. Highlight of the summer will definitely be Garbicz Festival in Poland. It's happening end of July/beginning of August and I'll be playing the experimental stage.
Follow BAKISA on Facebook, Instagram and Soundcloud.