Four artists from four continents and four musical backgrounds unite in Dubai to make music together and win a band contest just two weeks after their formation. What sounds like a the plotline from a peculiar movie is actually the story of Carl & The Reda Mafia. After winning the BandJam Battle of the Bands in Dubai in 2014, the foursome have come a long, even releasing EP, Stories, on Universal MENA this year, in addition to touring in India this December.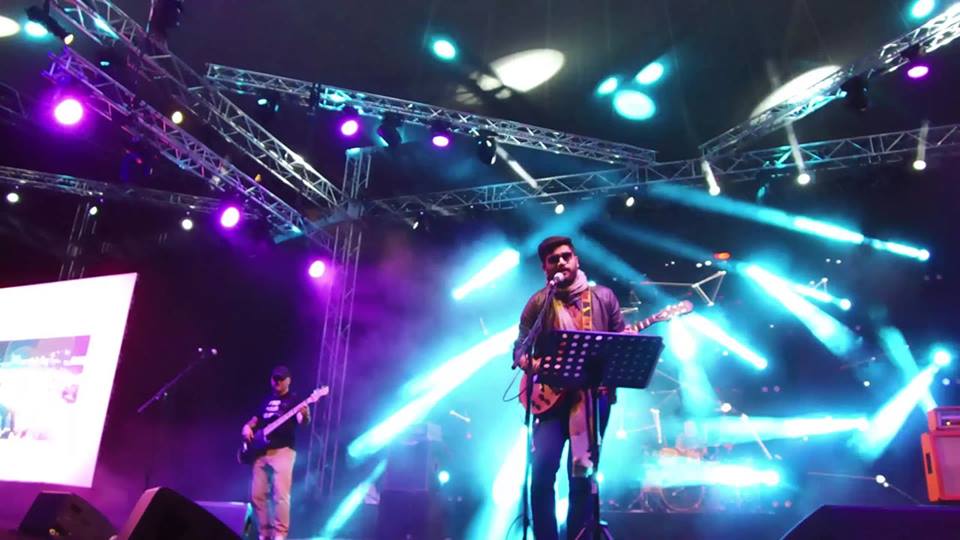 But let's take a moment to rewind and go back to the start.
"I used to follow Tarek Reda's work right from when I was in India and thought that, when I make the move to Dubai it would be amazing to collaborate with him," Carl Frenais,who is originally from India, remembers.
Shortly after he made the move to the UAE, he came together with the Egyptian guitarist and composer and one thing led to another. Legend goes that it was Reda who came up with the idea to form a band, so he approached Greek bassist, Christos Asimakopoulos, who he knew from previous music projects involved, while drummer Colin Gordon was introduced by another friend - and Carl & The Reda Mafia was born. Not only do the four musicians come from different cultural backgrounds, but they also come from very different musical backgrounds – something that strongly reflects and shapes their work.
"Tarek was mostly into 80's 90's rock, Christos came from a metal background, Colin from a hip-hop background and I grew up listening to country and rock and roll," Frenais told SceneNoise. "So when it came to making our own music, we saw a blend of all these styles come together beautifully and we are yet to explore it to its full potential."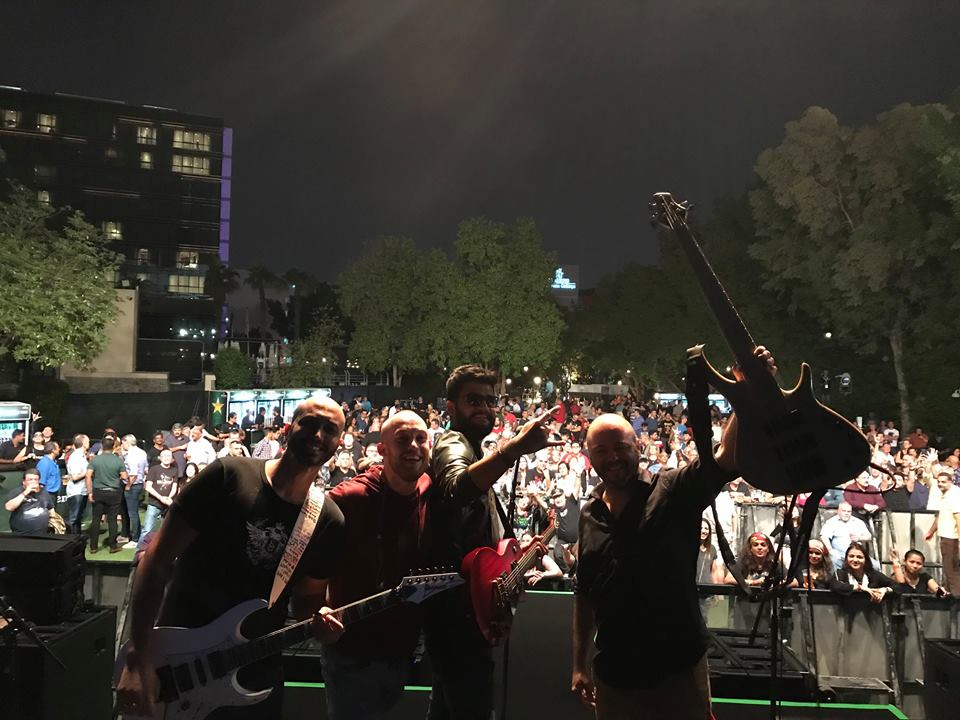 In their music, the group not only blend their musical and cultural backgrounds, but moreover are inspired to make music that reflects real life experiences so people can easily relate to it while bringing their own perspective into it. This results in a unique sound that mixes a base of funk with elements of blues and rock and roll that effortlessly experiments with music genres of all kinds.
"We don't have a massive fan base as such, because we are far from commercial music," Frenais suggests. "But people that love a style that resonates their influences and at the same time takes them through a different experience," the singer says in reference to their fanbase in UAE.
Just a year after their sudden success in the contest, Carl and his Reda Mafia were honoured by opening for famed rock band, Bon Jovi, at Du Arena in Abu Dhabi as well as for US rapper J. Cole at Beats on the Beach concert later in 2015.
In 2016, they hit another milestone, releasing debut album, What The?!. While the quartet spent most of their time in Abu Dhabi during work on the album, Dubai has not only become home to them, but it also has come to have an effect on their music.
"It's a land of such diversity," Frenais explains. "People from so many different backgrounds and fans of so many different styles of music - it's that very fact that inspires us to create a unique sound that echoes diversity by combining our various influences and cultures," he continues, pointing out that he doesn't only mean concrete jungle itself, but the music scene, too, as it continues to constantly evolve.
According to Frenais, the scene was small at first, only having few original acts and artists. Now, however, the scene is on the rise and could soon be booming with the right support. "The only thing missing is an audience that treats the music scene like their own," he explains. "And that will happen in time."
Fast forward to 2018 and their latest release, Stories, goes one step further in their ethos of bringing different styles together. The release is very much an exploration – one that isn't afraid to touch on the commercial in what is a very deliberate, if temporary, swerve away from the usual.
"We wanted Stories to be an album that explored the commercial side of the scene," Frenais told us. "The statement we wanted to achieve through it was that you can make commercial music, but not compromise on musicality. And we achieved that through the album. But we will always stick to our roots - Stories was just a one-off diversion."
It's a brave approach, but one that Frenais insists won't change the DNA of the band, as they focus on releasing singles which will culminate into the release of another album by the end of the next year.
"The next album will be what CNR Mafia is all about and a proper indication of what our style really is. We are going to take our time with the next album because this one is special."
Follow Carl & The Reda Mafia on Soundcloud, Facebook and Instagram.