Photo Credit: Antoine Wiart Lamirault
"Being a DJ is so much more than pressing play: you're holding the energy in the room."
So says DJ and producer Saliah on 'Dis:orientation Plan', part of a talk series hosted by FOLD nightclub in London and presented by Erkan Affan. Saliah's words come back to me every once in a while when I'm admiring a DJ's stage presence and their tight connection with a crowd.
Now, standing front and centre to face the decks at Recess in Beirut for the first gig in her homeland of Lebanon, they return to me again. The dance hall is packed, sweat and smoke rising from rippling spines. We're mid-way through her set when Saliah slows the pace to a crawl to drop her remix of Saad El Soghayer's El Hantour, and the crowd loses it.
Having DJed for the past 15 years in the UK and Europe, Saliah has more recently garnered a following from within the SWANA region with shows across Doha, Abu Dhabi and Beirut – the latter selling out two weekends in a row.
Performances by the London-based DJ-Producer are recognisable for their agile transitions from dabke to dancehall, coaxing a whole spectrum of moves from the floor. You can expect crowds shoulder-popping to the beat of a darbuka in true Arab style, before they twist their waistlines to DJ Flex's Put Your Back In It.
Born in Kuwait and raised in London, with Lebanese-British heritage and a musical background of UK Drum and Bass, Saliah is never short of cultural references to play with. When Egyptian shaabi pulses through Baile Funk and Jersey Club, or Najwa Karam's Mawwal snaps and transposes into Missy Elliot's Pass That Dutch, Saliah is sharing a vignette of her own life. For want of avoiding cliché, it's often during her shows' transitional moments that I feel most myself, and, having attended a number of her shows and followed the growth of her success, I know I'm not the only one to feel the impact of her energy.  We met at her home in Greater London for a chat about her gigs, productions and belief in 'passing the mic' in the industry.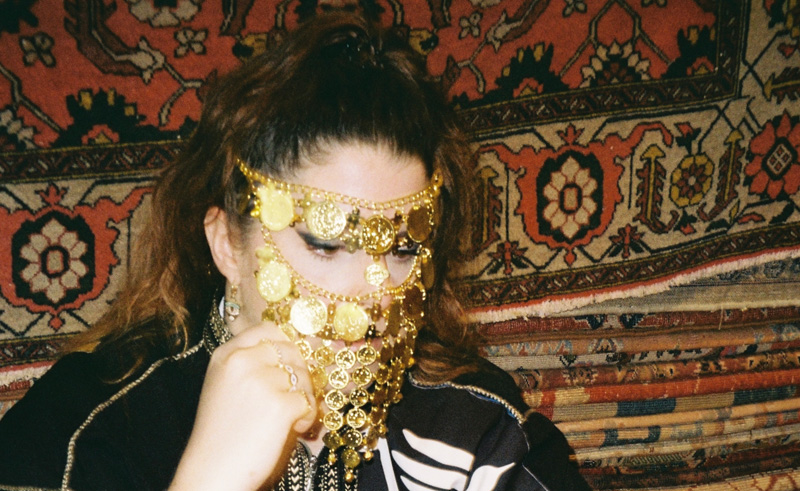 Photo Credit: Antoine Wiart Lamirault
When did you begin mixing SWANA sounds into your DJ sets, and where did the motivation come from?
My first experience of SWANA sounds in London was the party series Hishek Bishek. You've got these incredibly nostalgic songs being played in a club environment without judgement, which is something really special. That was what got me mixing SWANA tracks six years ago. Beforehand, my musical background began with mixing on vinyls, and drum and bass when I was 15 years old.
How do you feel those musical and cultural configurations have evolved over time?
I was a DJ in the DnB scene for a long time and it was harder back then to incorporate my heritage. Now, seeing how Arabic music is taking hold of the mainstream – think DJ Snake paying tribute to Algerian music, Omar Souleyman signing with Diplo, Skrillex teaming up with the Palestinian singer Nai Barghouti - it feels like we're having a 'moment'.
I'm seeing the diaspora taking a hold of this moment, and opening it up to Western audiences, which is nice. But I'd say that the music is 100% for us, by us. Appealing to a Western audience isn't the motivation behind what I do – it's about being authentic to who I am, and celebrating that sound without it being orientalised. What I want the most is that we're enjoying it.
I'm curious to hear more about your experience at your Boiler Room set for Nooriyah Presents: Middle of Nowhere in London last December, and track selections.
I really had fun with it – it was a chance to showcase some of the techniques I've picked up over the years. Live hot cueing, pairing tracks where the Arabic and English lyrics match up… There's a technique in DnB called 'double dropping' and I used that to blend Hakim's Es Salam Alaikom with Crystal Waters' Gypsy Woman, which no one expected to come around!
I was the only one at school listening to UK Funky whilst everyone was listening to DnB and dubstep, and I thought it was awesome that so many strings and drums in UK Funky are similar to SWANA music. So I went from Warda's Haramt Ahabak into Crazy Cousinz and MC Versatile's Funky Anthem – those two tracks blended almost perfectly.
Overall, it was amazing to showcase my heritage in a really unapologetic way. The rest of the line up, Nooriyah, Moving Still, Luma and Pekodjinn, was dope too.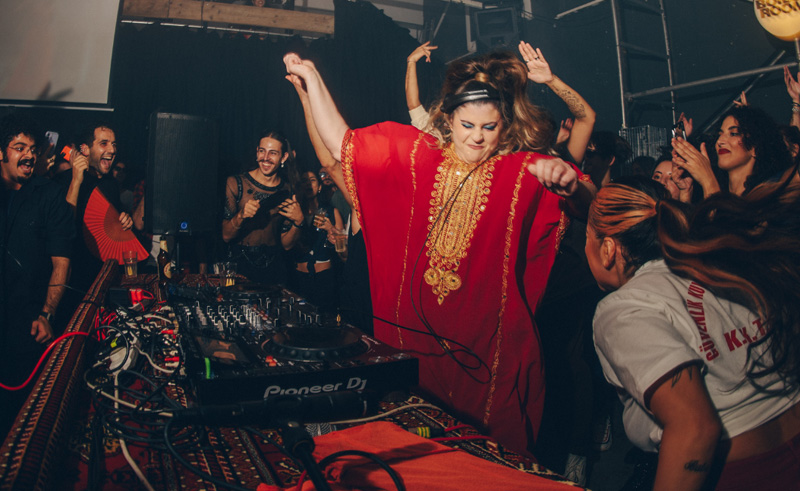 Photo Credit: Aiyush Pachnanda
You've been passionate about dance from an early age – would you say that dance has played a role in your creative process, when it comes to music?
I've been producing my own tracks for the past two years and I think that dance has been really important to that production process. It gave me a perspective that seeks out layers in music. I used to do a style of dance called body popping where you have to interpret different parts of a track – are you going to respond to the vocals? The drums? The lead or the bass? That's also why, in the Boiler Room Set, I played Missy Elliot's Pass That Dutch as my second track, right after Najwa Karam's Mawwal. It was an ode to my dancing years and a way to traditionally call upon the night through a mawwal.
How was it finding the right instructors and production softwares that could help you produce the musical blends you were looking for?
I was dealing with Western music tutors who'd use words with racial undertones like 'scary' or 'intimidating' to describe the Arabic quarter-notes. And then, a lot of softwares like Ableton, FL Studio or Logic don't incorporate the Maqam tuning system, which is a colonial statement of what 'standard tuning' should be.
I initially produced my remix of Al Hantour in the Western temperaments scale, but I want to make two versions of each production, like what you get on the A-side and B-side of a vinyl record. So I've been learning to tune bass music to Maqam, using software called Leimma by Khyam Allami. Khyam is a genius, most of what I know is because of his work. It's so great to see software created by someone who genuinely understands what is missing from the tools we use and how to fill the gaps. I'd also like to credit Maya Yousef and Bruno Cruz for their inputs on my research.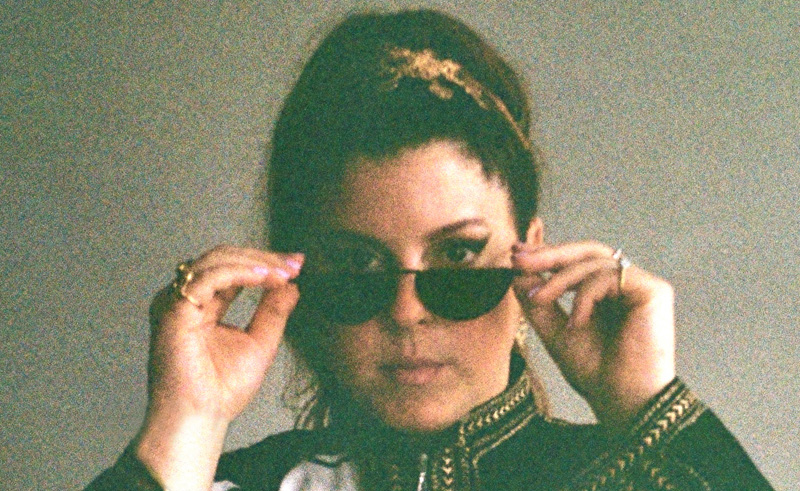 Photo Credit: Antoine Wiart Lamirault
You've previously been vocal about wanting to create balance and access in a saturated industry. What does this mean in practice?
I'm a firm believer of "passing the mic." There are so few seats at the table for women, let alone for women of colour, so you've got to try to create other seats. What I've done before, to help out someone in the scene who isn't getting as much exposure as they should because there hasn't been a budget for it on a line-up, is I've invited them as a guest on stage and paid them out of my fee.
I've also led music workshops with young women who have been in referral units for reasons of physical and mental health illness, neurodiversity and behavioural issues. In the workshops, one thing we discuss is how song lyrics impact our bodies, when a lot of lyrics are misogynistic in some way – and we think about how to navigate that when we perform with them.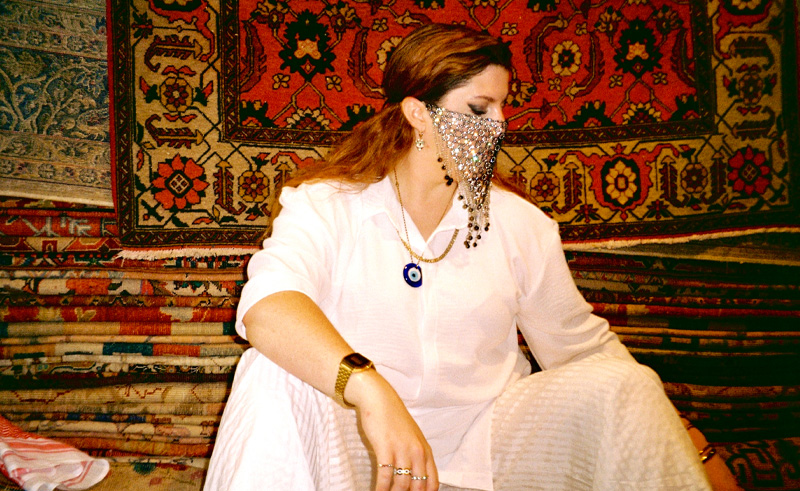 Photo Credit: Antoine Wiart Lamirault
How does one navigate that lyrical minefield with integrity?
I'd say, if you're going to listen to music or play music that's problematic, understand how it positions you, and move with it in a way that puts you first. It's a complex subject, we could debate where the line is, everyone will have their own and I have mine. When I played Faras Karam's El Tannoura in my Boiler Room set, for me that was a 'reclamation' or a statement saying that I will wear what I want, and women should be able to wear what they want. I paired it with Beyoncé's Bootylicious, you know, where she says, "I don't think you can handle this," to manipulate and play with the concepts.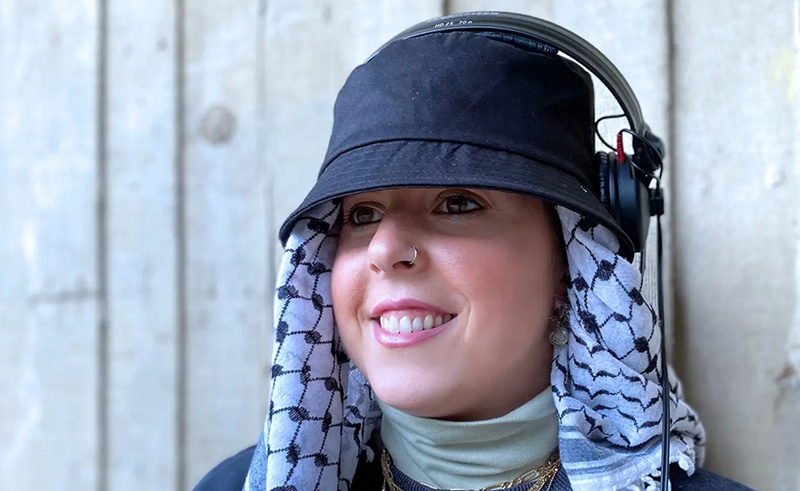 Finally, what are your tips for getting into DJing?
Arabic music is generally complicated to DJ with because it's not often produced with that in mind. The key is to find loops in the tracks and figure out where it will blend best with another. But ultimately, if you want to start off mixing, especially as a woman, trust yourself. Trust your intuition, lead with kindness, lead with your heart and lead by example. Know that you deserve to be in that space and to be on stage - go for it.